DENVER - If you were out and about Wednesday night, chances are you noticed an assortment of fireworks lighting up the sky in celebration of the Fourth of July.
And those with a keen eye near Broncos Stadium at Mile High may have noticed something else too.
Following the Denver Outlaws game against Boston (Denver won 25-11), a skydiving team wore flares as they soared into the stadium.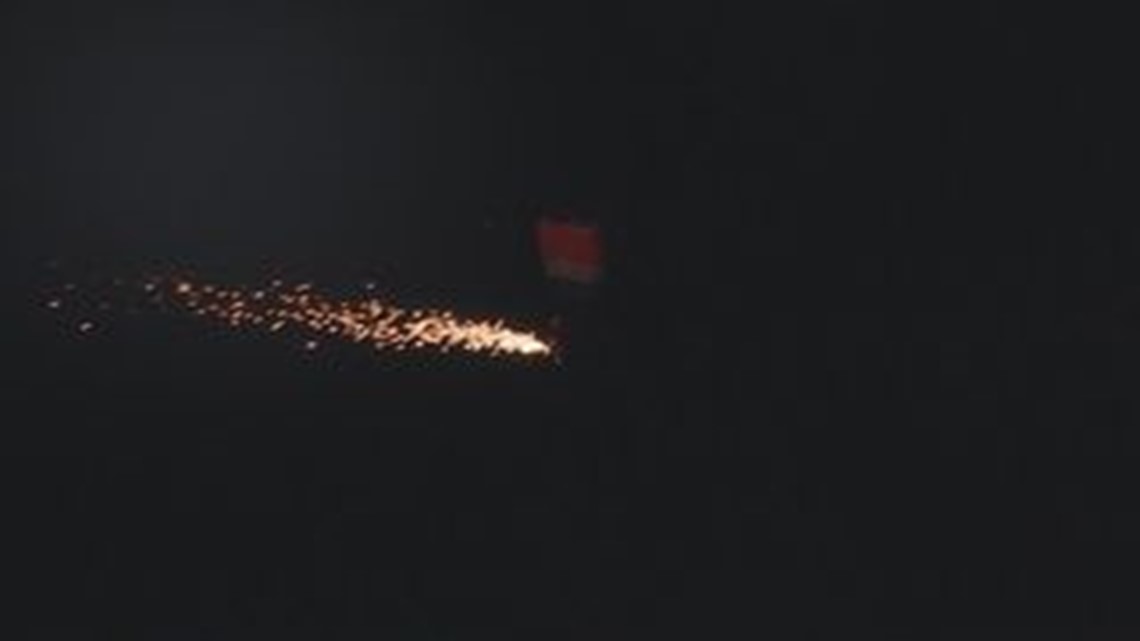 The bright orange lights caught the eyes of several 9NEWS viewers wondering what they were.
Turns out, the four-person parachute team, officially called the Thunderstorm, typically impresses crowds before the Denver Broncos play.
On Wednesday night, they were an eye-catching kickoff for a fireworks show at the stadium.