According to its website, the quake hit around 11:40 p.m. and was centered about 3.1 miles west of El Moro, which is a small town near Trinidad. Data from the USGS indicates it had a 3.1 magnitude.
>The video above is about Colorado's largest earthquake, recorded in 1882.
Some residents might not have felt anything others may have felt some light shaking. The potential for damage is small due to the size of the quake, according to the USGS.
An earthquake of similar size was reported just in the Raton area of New Mexico, which is not far from the Colorado border.
Small earthquakes are not unheard of in that part of Colorado. In 2011 a larger quake that hit about 15 miles southwest of Trinidad damaged 46 structures, according to the USGS. Two residences were condemned. That earthquake was the largest in Colorado since a magnitude-5.3 temblor was recorded in Denver's northern suburbs in 1967, USGS data showed.
No injuries were reported in that quake.
The strongest earthquake to ever hit Colorado occurred on November 7, 1882. Geologists today, refer to it as Colorado's Big One.
"It knocked out power here in Denver. Knocked the generators right off of their seating," said Matt Morgan, Director of the Colorado Geological Survey (CGS) said in November. "In Grand Junction, people were running out of their houses thinking they were getting bulldozed over."
They didn't have the equipment back then to measure earthquake intensity, but scientists with CGS were able to estimate that it was a magnitude 6.6 by using eyewitness reports of shaking and damage from newspapers.
CGS also did a field study to try to find the epicenter, but the evidence was too weathered to get a definitive answer. They can say however that it was about 30 miles north of Estes Park and the shaking was strong enough to be felt in 5 states.
Large earthquakes are very uncommon in Colorado. The second strongest ever measured was in 1960, with a magnitude 5.5 between Montrose and Ridgway.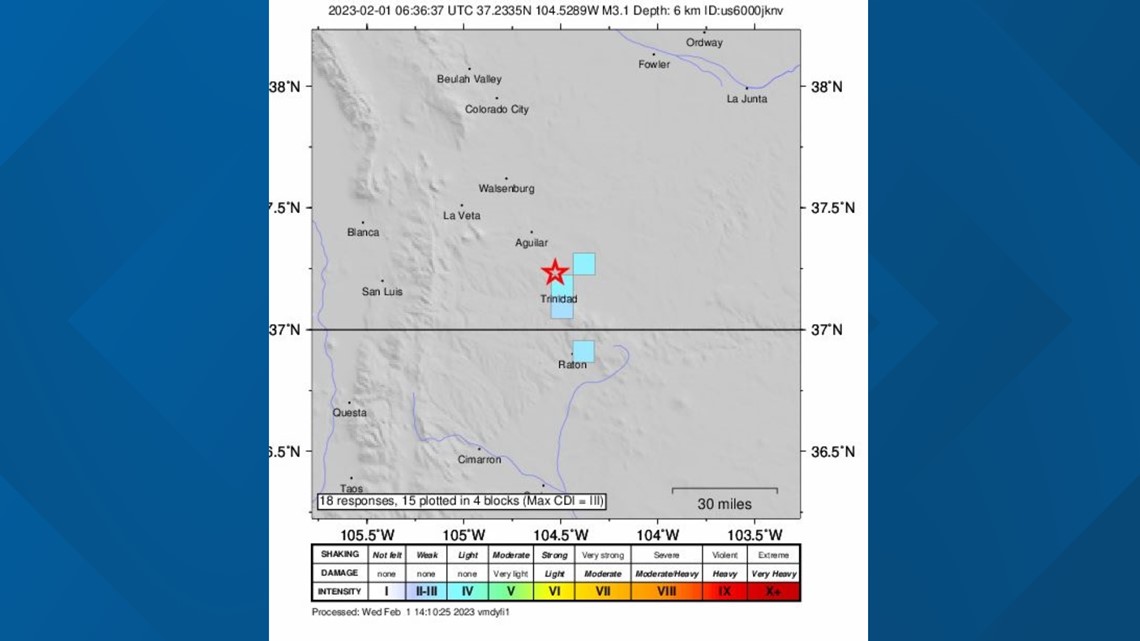 9NEWS+
9NEWS+ has multiple live daily shows including 9NEWS Mornings, Next with Kyle Clark and 9NEWS+ Daily, an original streaming program. 9NEWS+ is where you can watch live breaking news, weather updates, and press conferences. You can also replay recent newscasts and find videos on demand of our top stories, local politics, investigations and Colorado specific features.