On this journey, the emotions start flying well before the veterans do.
Having served in World War II, Vietnam, and Korea, these servicemen are heading - many for the first time - to see the national memorials erected in honor of their brave service.
"Thank you for your service, welcome home," is a phrase uttered with true gratitude here.
Sunday, their motorcade was escorted along I-25 from Loveland to DIA by local police and sheriff's deputies, as well as the Colorado Patriot Guard.
Inside these buses are veterans, men, fathers, sons, brothers and friends. Each one with a story of war.
People line the streets. Flags are waved. Tears are shed.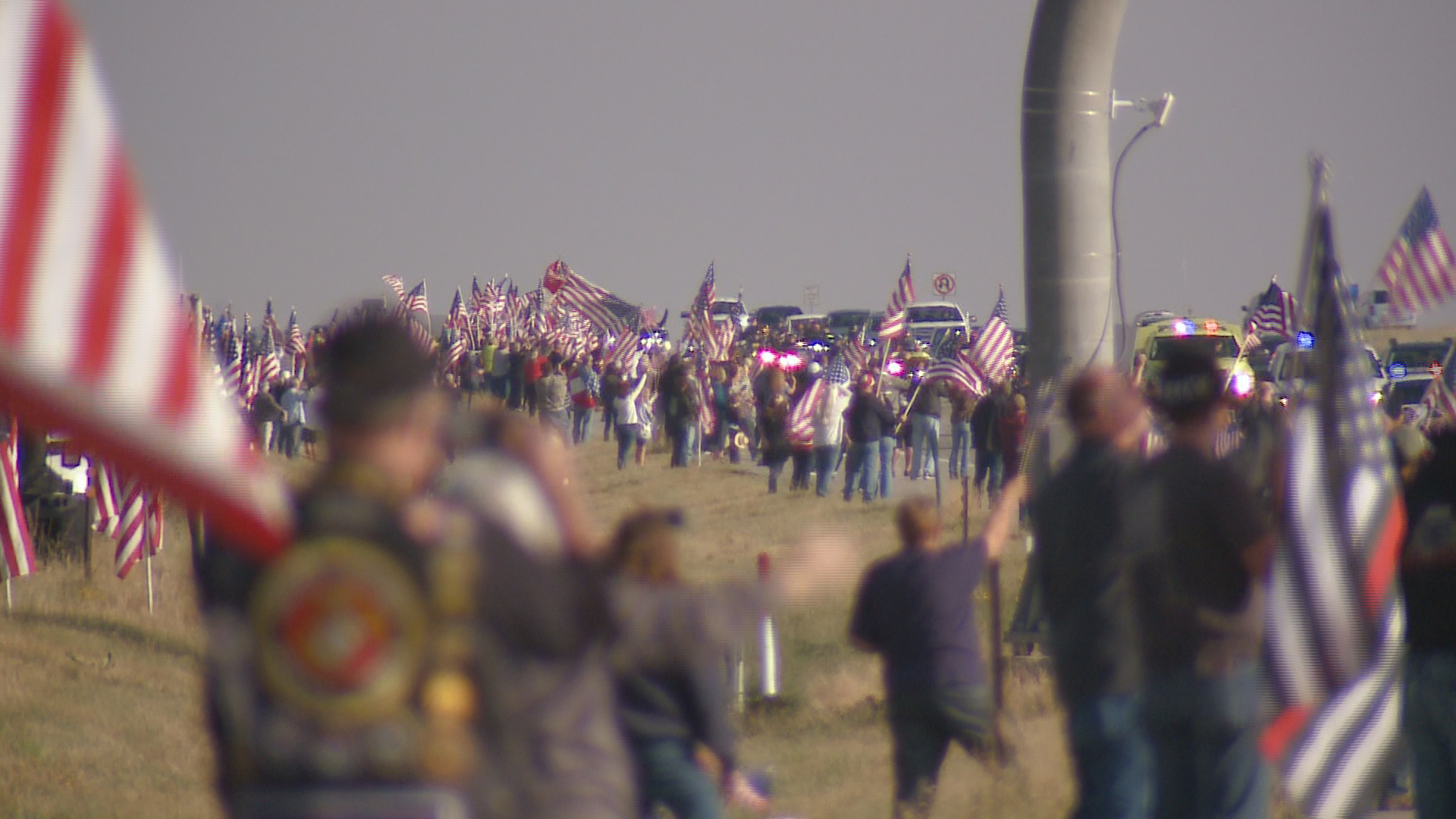 "I think they think they've been forgotten," says one of the hundreds lining the street as their motorcade progresses along the highway.
All of these people are here to make sure their sacrifices are never forgotten.
Honor Flight Northern Colorado is flying them out to our nation's capitol. The group arrived to Baltimore Sunday afternoon, and will board a bus to D.C. on Monday morning.
Along their tour, the veterans will visit the memorials for World War II, the Korean War, the Vietnam War, Arlington Cemetery, and the Air Force Museum.
They will return to Colorado Monday night.
PHOTOS: Colorado Honor Flight to Washington, D.C.
This storytellers piece was produced by 9NEWS photojournalists Mike Grady, Manny Sotelo, Eric Kehe, Tom Cole and Bryan Wendland.