LOVELAND, Colo. — Early every Thursday morning, the halls of Good Samaritan Society – Loveland Village buzz with activity as retirees roll carts full of groceries to the country store.
Right near the library sits a small resident-run store that stocks and sells canned goods, snacks, over-the-counter medication and other goodies.
For about a decade, the store was run by 85-year-old independent living resident Gary Burianek. He spent hours ensuring the store was stocked, making weekly runs to Walmart and other stores to get all the odds and ends the store sells.
"There are a lot of residents who don't drive, don't get out, and they depend on it," Burianek said.
He also managed a small army of volunteers who served as clerks at the store each day.
"It's really a help for the residents," Burianek said. "It's the only reason we're here."
"At least once a week someone would come up and say, 'I'm so thankful for the store.' It makes it easier to work here because they really need it."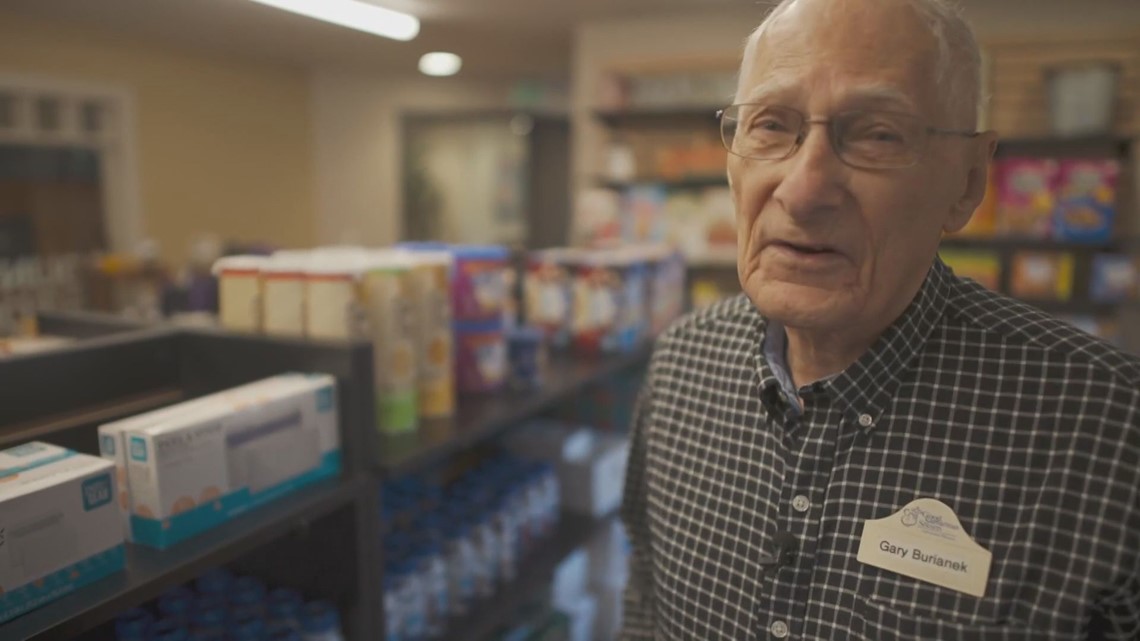 For a guy in retirement, the hours were pretty long. But Burianek didn't mind.
"You have to keep busy," Burianek said. "You have to have something to do. You have to have a meaning. Some people don't. They just sit in their apartment or whatever. I couldn't do that and I still couldn't do that."
Burianek kept busy during the COVID-19 pandemic. He worked to keep the store open so seniors who didn't want to make trips to the grocery store had somewhere to get what they needed. Each week he drove to the nearest store and did curbside pickup, filling his trunk and backseat with goods for the store.
"Gary is really almost sainted in this community for what he did for almost 10 years in this store," said another volunteer, Samuel Adams.
But after a decade, Burianek decided to hang up his apron and retire again. His wife has been having some health problems, so he took on a new full-time job: caregiver.
He's handing the reins of the store to Adams.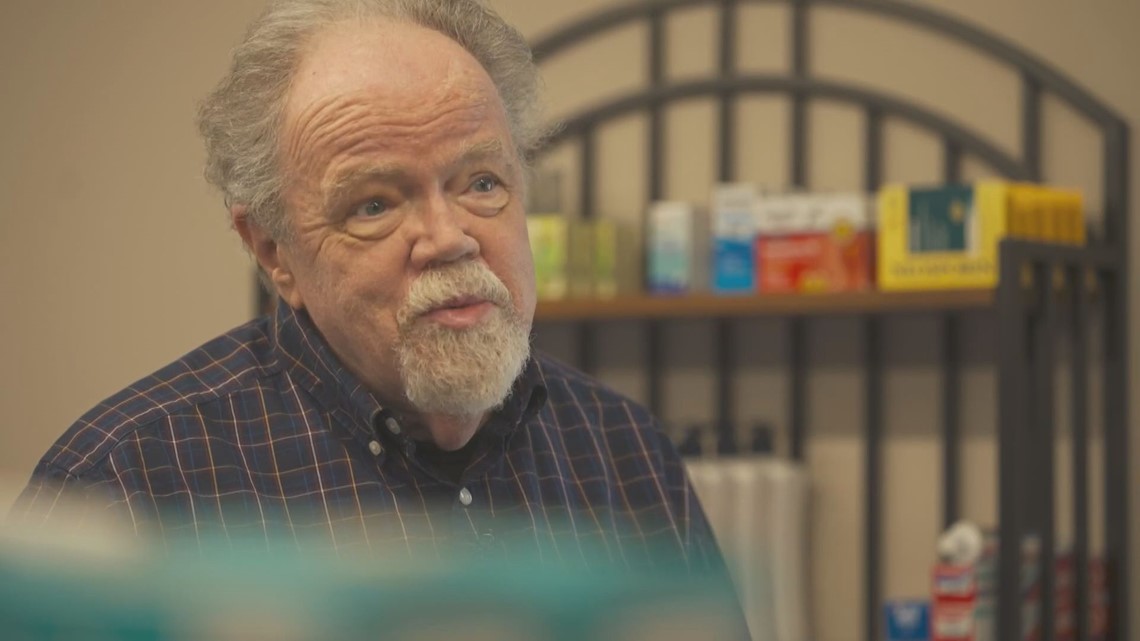 "I told Gary that one of the conditions I would take it was that they doubled the salary, and of course, we're volunteers, so you know what that means," Adams said.
Adams, retired from years as a pastor, spent his young adulthood working in grocery stores.
"They said he's got store experience, and they just looked at me and said I wonder if Samuel would take this on … and here I am," Adams said.
"We do it because it's an important thing to do to volunteer to help and support our neighbors. That's what it's about," he said.
Adams said he barely marks up prices of items, only to pay sales tax. Any extra revenue goes to the auxiliary fund for the residents of the community, helping to fund projects to make the community better.
More Storytellers from 9NEWS: