LITTLETON, Colo. — A little over a dozen students sat quietly in their math class on a Friday morning. It was before 8:00 a.m. and a majority of the kids were seniors so watching group presentations was not top of mind that day.
Trey Spuhler and Bella Moroni sat in the same row against the wall of the classroom. They had their laptops open, working on assignments they only had a couple of more weeks to complete before they close the book on their high school academic career.
While they experienced a lot over the last four years at Rock Canyon High School, not all lessons were learned in a classroom and not all educators, were teachers. Some of their greatest assignments took place miles away from school at Han and Yasue Homburg's home.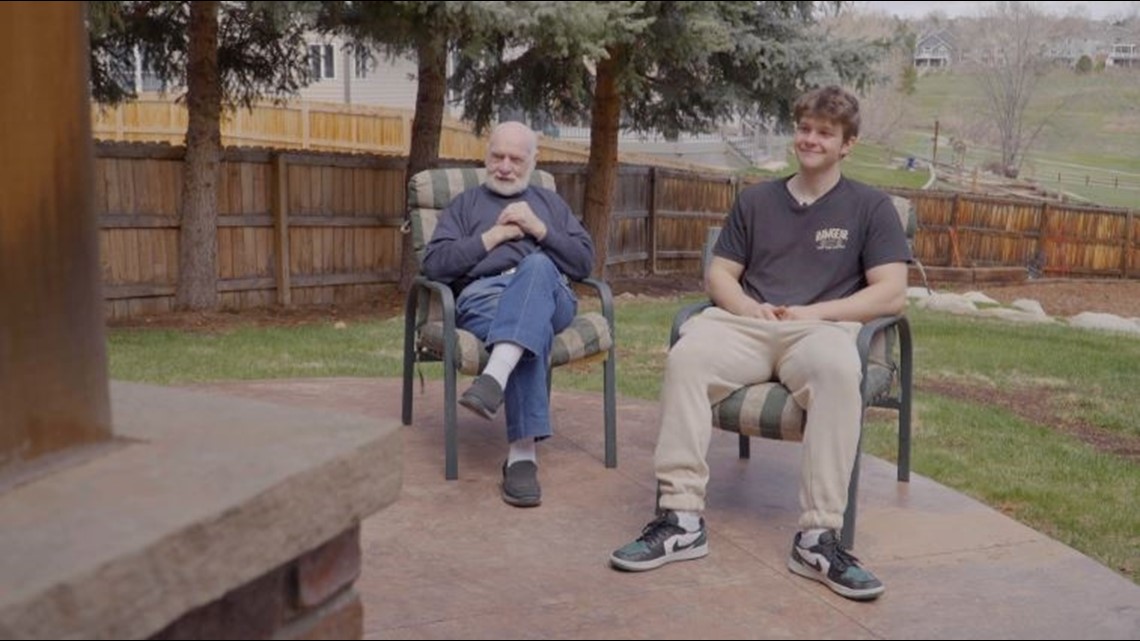 "When I first heard about the opportunity to be able to volunteer through a class I was actually so amazed because I just got off of another volunteer trip it was just perfect so I think it was great," Spuhler said as he finished mowing the lawn at the Homburg residence. "It was almost like everything clicked because we had so many shared experiences even through the generation gap we can relate on a lot of different things."
Trey and Bella met Hans and his wife Yasue through a program called a Little Help. The group pairs volunteers with older folks in need of a hand. But what started as an assignment for Trey and Bella quickly became something more.
"As much as the lawn work is helpful I think it's just so much more about like really spending time with them," Trey explained.
"It has been one of the best and most rewarding experiences of my life," Bella added. "I think if you would have told me last year, 'oh you're going to have like two other grandparents,' I'd be like do you want explain at all?"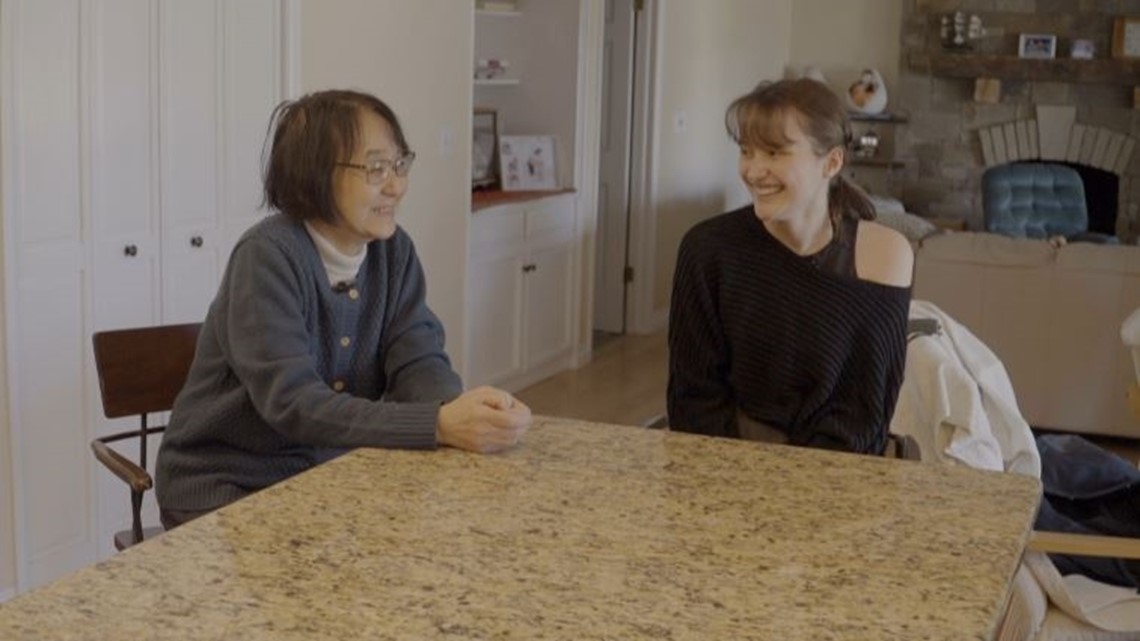 The two high schoolers have formed a bond with Hans and Yasue. They've spent one day a week with them throughout the entire year helping them complete everyday tasks and quickly realized despite, being decades apart, something brought them together.
"It has been rewarding because we met two beautiful people and they have open minds," Hans said. "There are at least 3 generations in between and yea, we learn a lot. If I could choose my grandkids I would choose the two."
"Trey and Bella just like [my] grandchildren's age and I have never had such a connection ," Yasue said. "Generations don't matter anymore, no not at all."
Trey and Bella will graduate in a few weeks. The assignment may be over but for the four of them the friendship is just beginning. Bella and Trey plan to visit Hans and Yasue throughout the summer before they head off to college in the fall.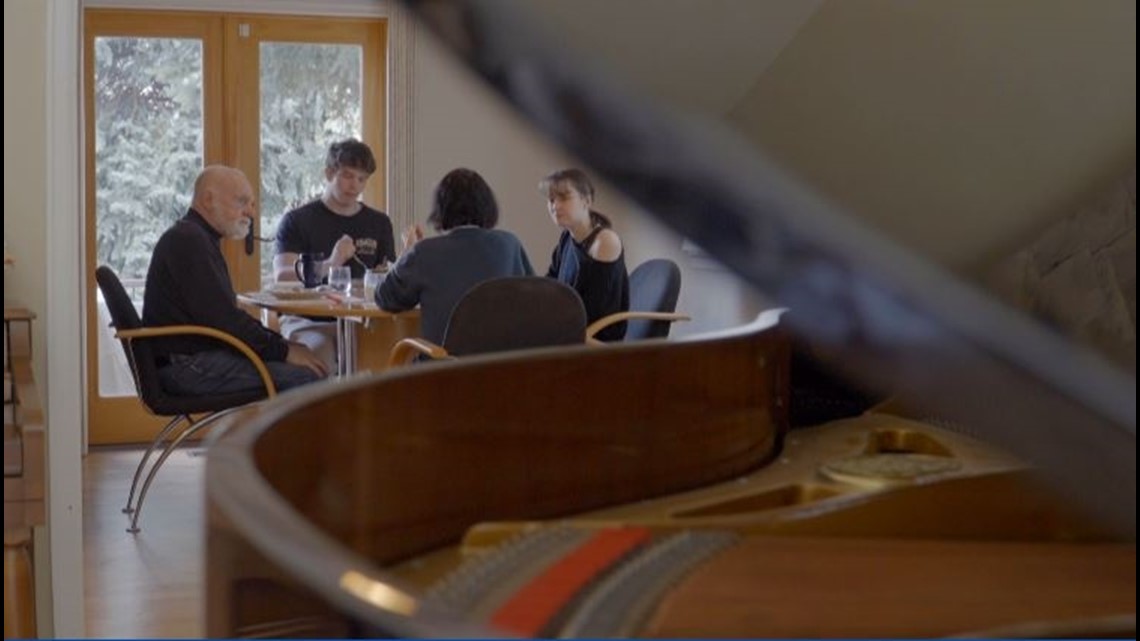 "I just hope that young people that watch this and people my age and even older than me know like you can still make connections with people who were born in different times and raised in different times," Bella said. "You can still make lifelong friendships and yea I just think it's a beautiful thing."