Journey to Pine Ridge
<p>A ride across heartache, trust and hope</p>
Waylon Belt traded his cousin a flat screen TV he won in a school raffle for the 34-year-old, broken-down trailer that has no running water or electricity.
"I think camping is like what you guys do, you know, on weekends in something like this." Waylon said, standing in the doorway of his tiny home. "We're living in it every day."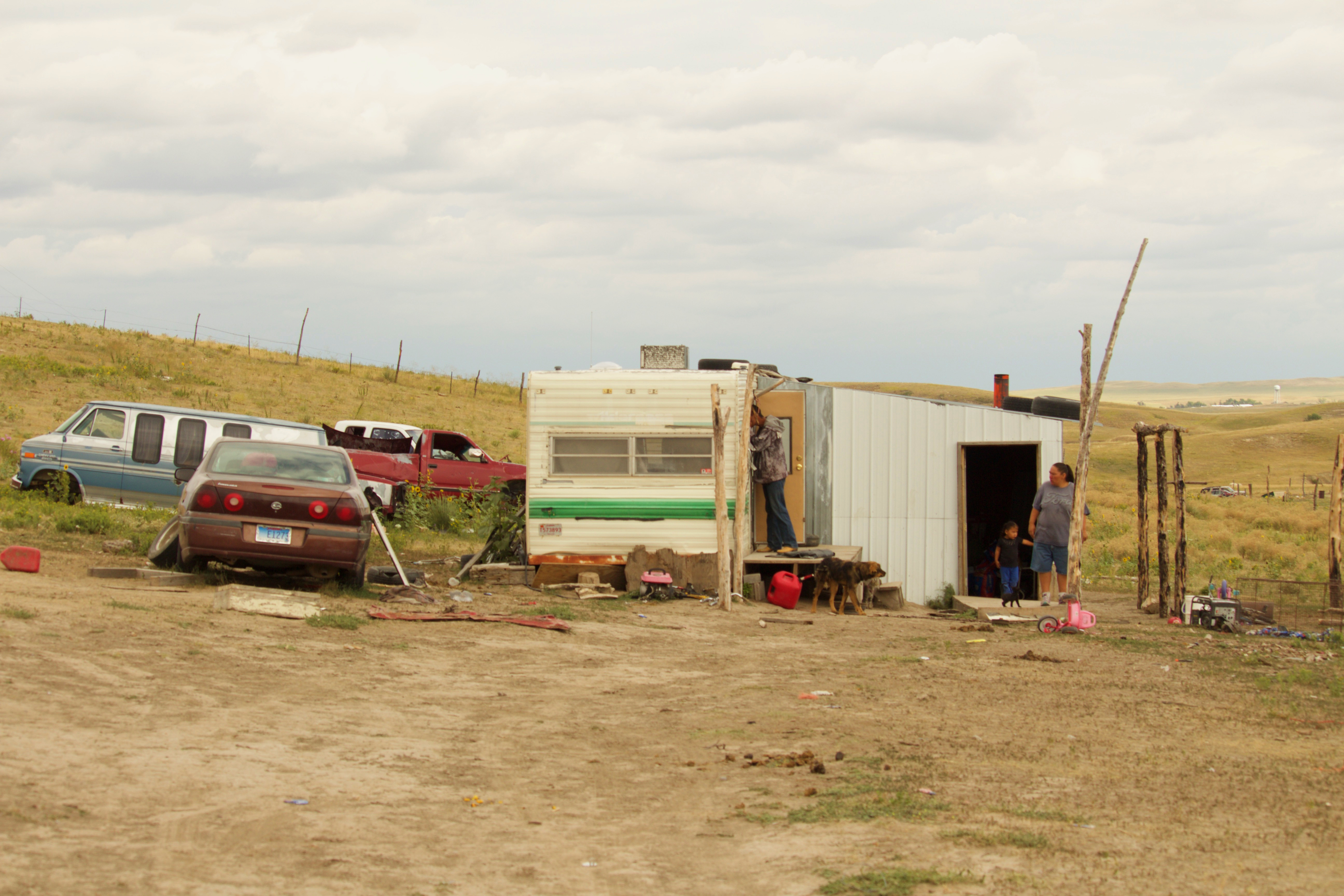 Waylon shares the trailer with his girlfriend, Priscilla Rouillard, and their three children, 14-year-old Waylon Jr., nine-year-old Thomas and two-year-old Autumn Sunrise. The Belt family's home sits on a 380-acre plot of land in the Whiteclay District of Pine Ridge Indian Reservation in South Dakota. Waylon, a native Oglala Lakota American Indian, said his family lived in the remote area of the reservation for generations.
"This is where we sleep," Waylon said, gesturing toward the tiny room at the back end of the trailer. "Us three sleep back there and the two boys sleep up here on the floor."
Waylon, Jr. watched as his father walked to the opposite end of the trailer and removed a metal rod supporting a collapsible table. The table folded down against the wall, clearing a small space on the floor.
"There! Now we're in our boys' bedroom," Waylon said, managing to crack a smile on his eldest son's face.%
More than 40,000 Oglala Lakota American Indians live and struggle on the Pine Ridge Indian Reservation, a wounded place filled with great beauty yet little hope for families like the Belts.
Unemployment is believed to hover around 80 percent and nearly half of the people on the reservation live below the poverty line.
A town of 12 people and 4 liquor stores
:
For Waylon Belt, hope was on horseback.
"This is my last resort," Waylon said, riding a horse beside his son, Tommy and a handful of other riders just outside Rushville, Nebraska. The father and son joined the riders in Lewellen, Nebraska after they heard about the 350 mile trip that started days earlier in Boulder, Colorado.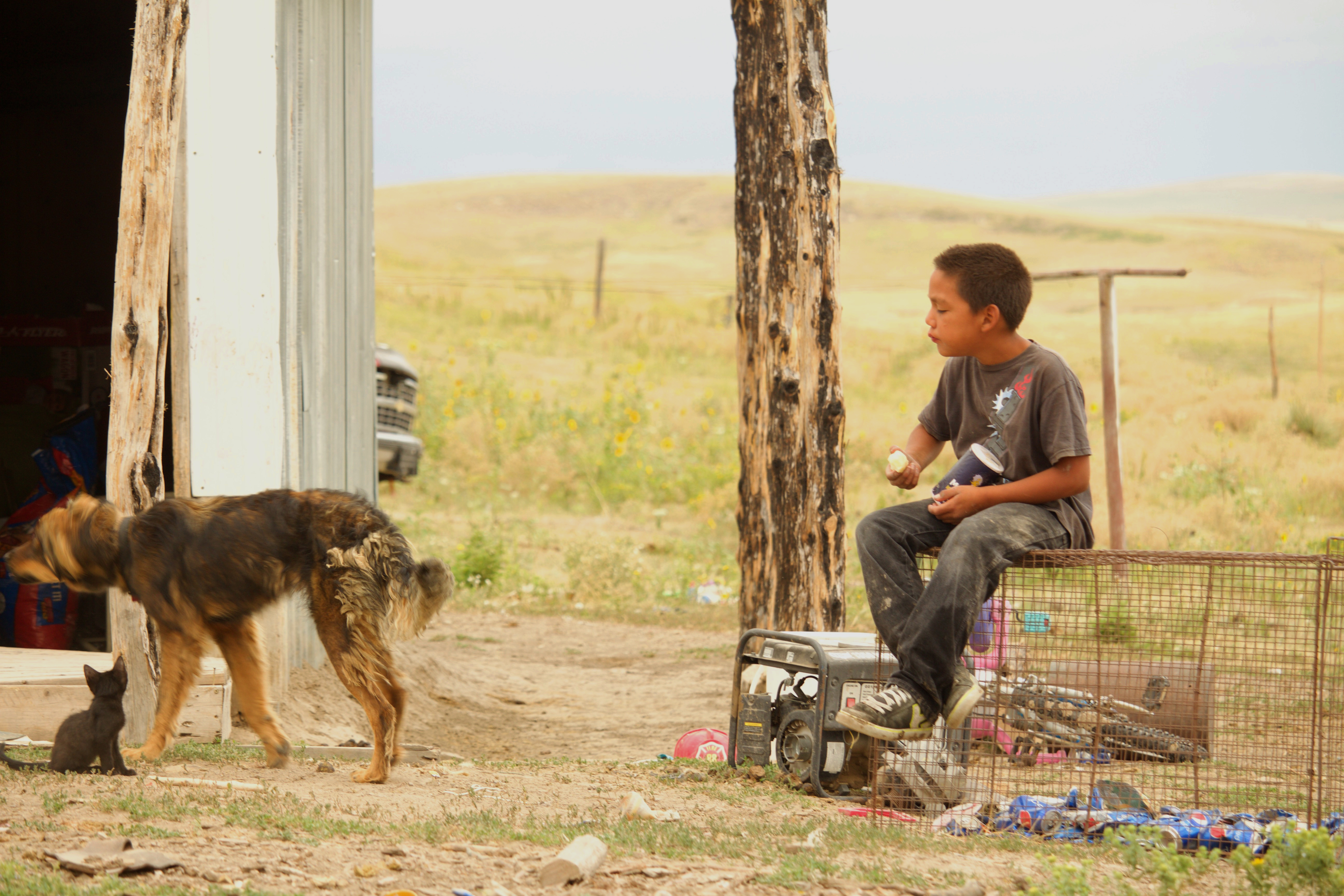 "[We're] a whole lot closer than we were three weeks ago. Maybe 20 miles," said Dave Ventimiglia, executive director of the Tipi Raisers, a non-profit based on Pine Ridge.
Ventimiglia, who lives in Lakewood, led the epic horseback ride that began at Fairview High School on July 30. Volunteers and native Oglala Lakota were invited to join the journey and fundraising effort that continued a previous horseback ride from Breckenridge to Boulder. Some rode with Ventimiglia for a day. Others like Waylon and Tommy Belt, joined the ride for more than a week.
"Waylon, who rode with us, is living in conditions that it's hard to fathom six hours from Denver," Ventimiglia said.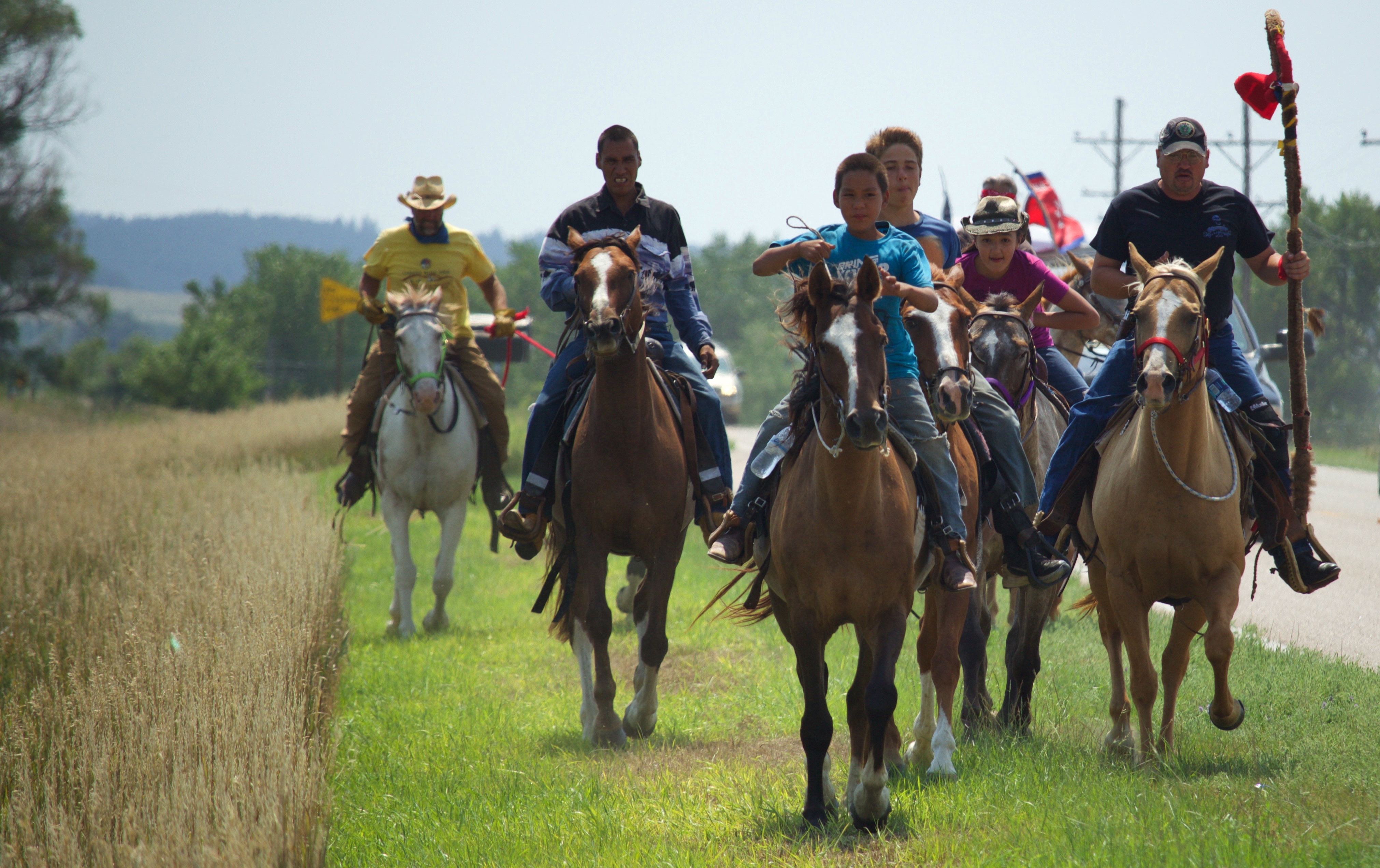 Ventimiglia and the Tipi Raisers organized the 350-mile horseback ride to help people like Waylon Belt and others struggling on the reservation.
As the riders approached on horseback, Lily Larvie set up shop from a parking in Pine Ridge. A tattered American flag flew overhead
"You know, these kids, they need clothes out here," said Larvie, standing beside a table covered in piles of used clothes. "A lot of parents are out here looking for like just little shirts [and] pants."
Larvie said she sells what she can a couple days a week to support herself, her mother, grandfather and nephew.
"We're out here suffering and just trying to do whatever we can to help ourselves," Larvie said, wiping a tear from her face as she looked out across town.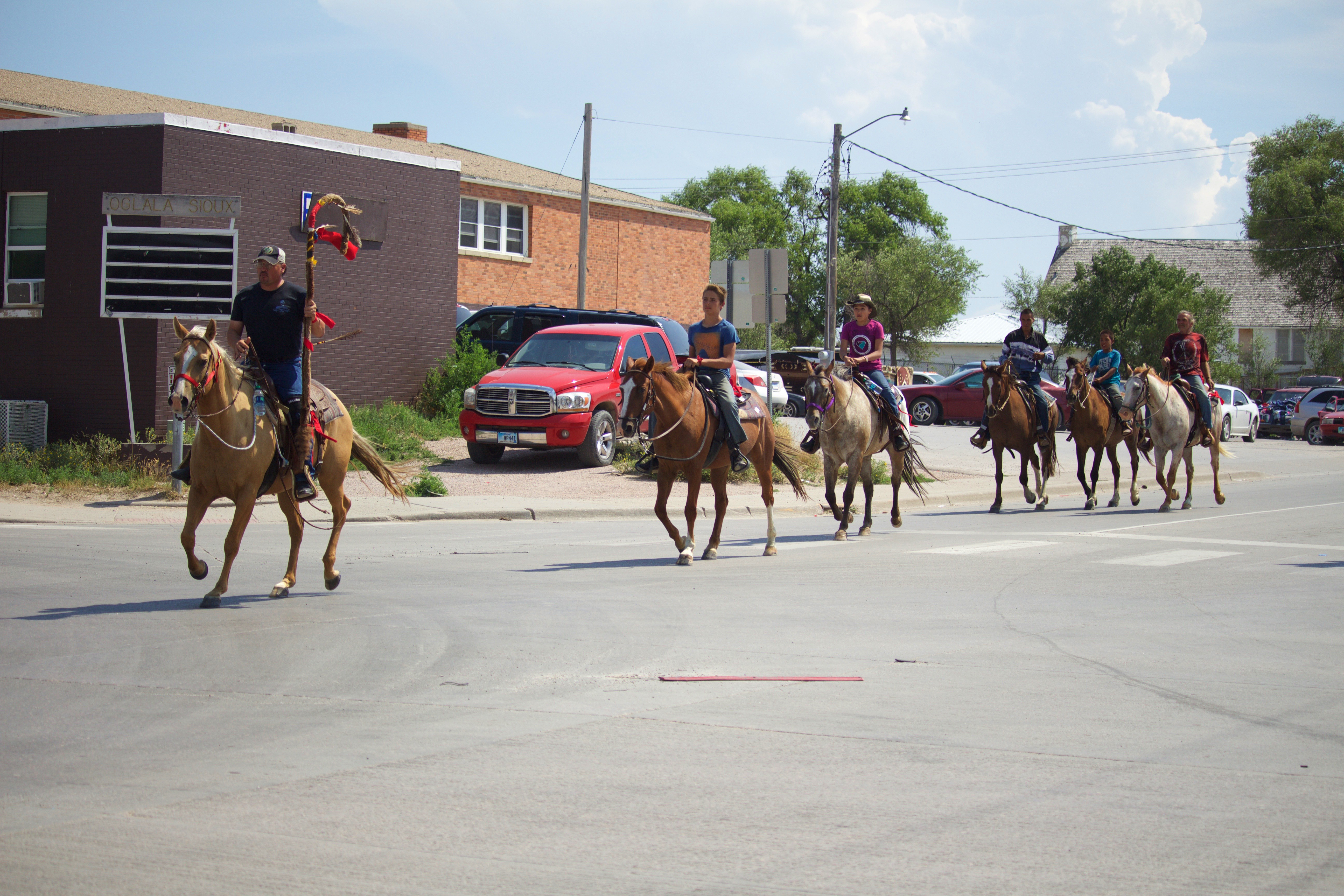 PHOTOS: Journey to Pine Ridge
If despair were a place, you'd find it two miles down the road from Pine Ridge just across the South Dakota – Nebraska border. Alcohol is banned on the reservation, but it's legal in Whiteclay, Nebraska, a town of 12 people and four liquor stores. Last year, the four stores sold the equivalent of 3.5 million cans of beer, according to data from the Nebraska Liquor Control Commission.
"Alcoholism has taken so much out of my life – out of my childhood and my grownhood [sic]," said Lily Larvie. "It's taken everything."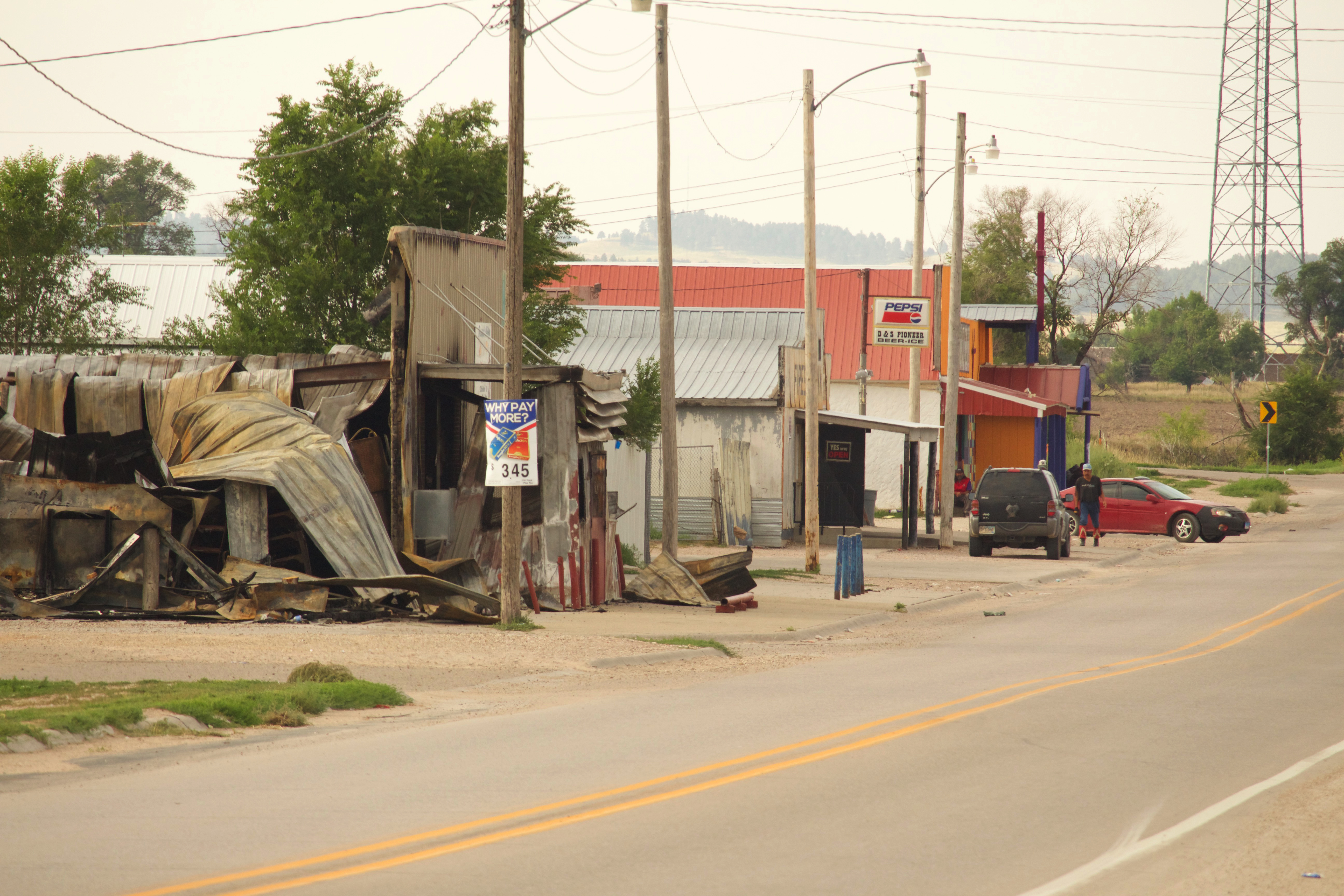 Beer cans and broken bottles litter the border town and the words "legalize alcohol" are spray-painted on decrepit buildings.
"There's a solution to Whiteclay. There is. But we need people to pay attention," said Dave Ventimiglia. "We need people to see Whiteclay and say okay, that just shouldn't be there."
Ventimiglia knows some are still wary of outsiders offering to help the reservation.
"We tried to wipe the Native Americans out and that's left deep wounds," he said. "Helping those wounds heal and helping people come to a point where they trust each other – for me, that's what makes the most sense."
Following through on a promise
:
Trust and hope were tied together on horseback across 350 miles. Twenty days after the journey began, Dave Ventimiglia, Waylon and Tommy Belt and the other riders trotted into Pine Ridge. Lily Larvie watched from the parking lot as the riders passed.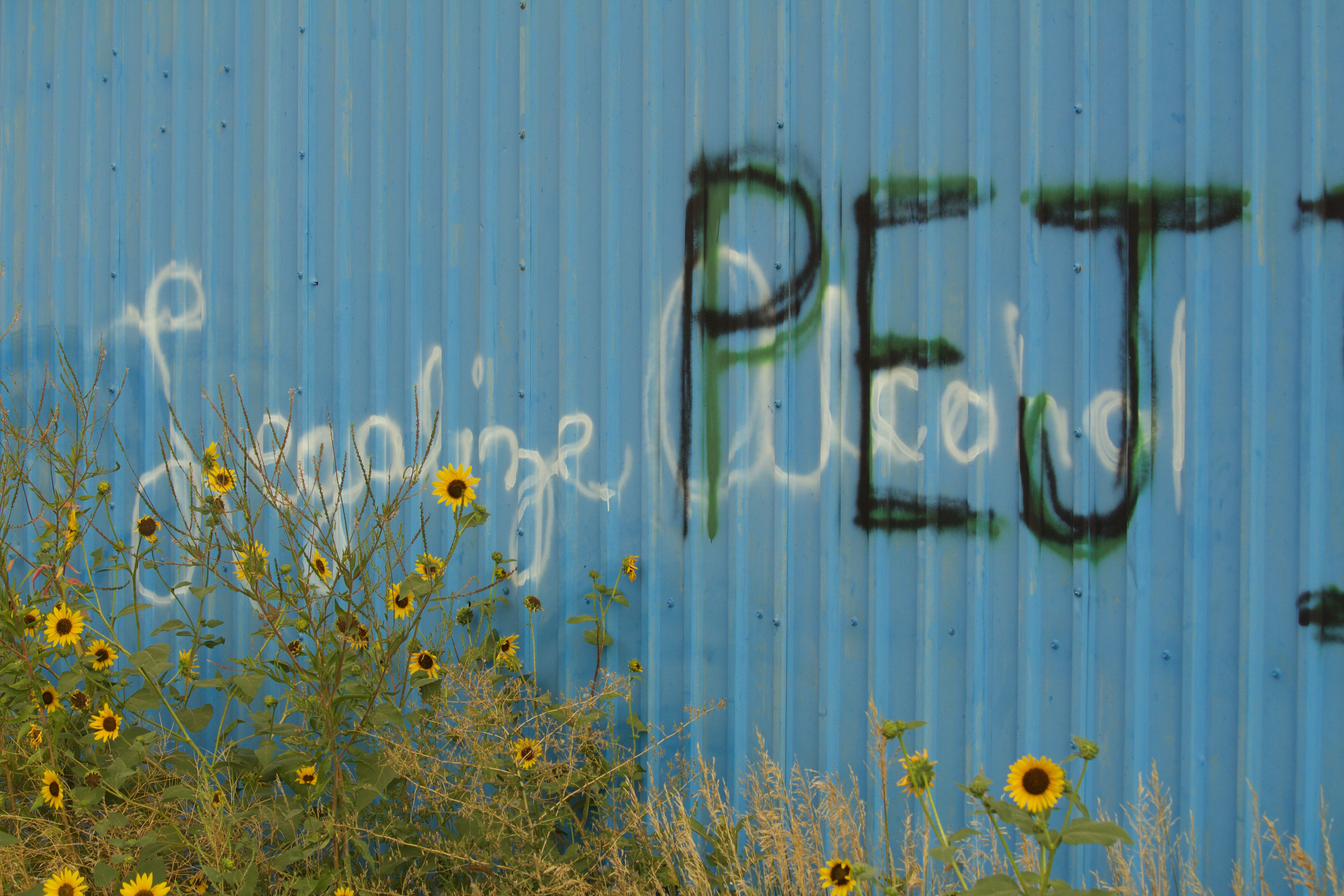 "Hope. See a lot of hope," Larvie said. "That people do care, you know."
Ventimiglia said the riders helped collect $60,000-worth of donations for families living on the reservation.
"Horse tack, fencing, troughs, kitchen appliances, things that they can use around their home," Ventimiglia explained. "Those things will be brought here and given away up here."
Ventimiglia said the Tipi Raisers followed through on a promise to finish the ride, but fell short of reaching their goal to raise $50,000.
"I'm really proud that we finished what we said we were going to do, that people didn't necessarily believe," he said. "That for me, is worth more than a $50,000 goal of raising money."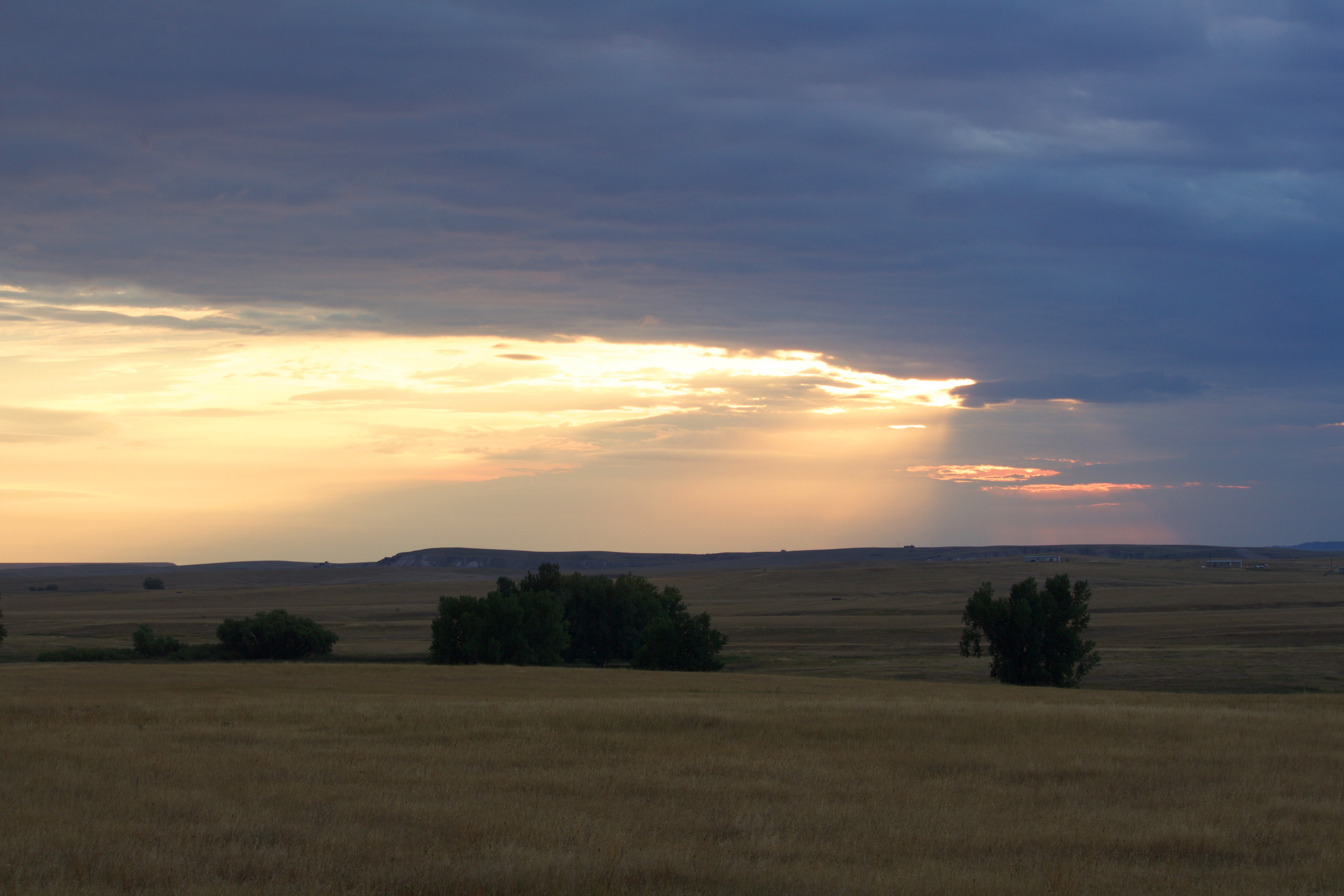 Home again after days and miles on horseback, Waylon Belt stood on a hill overlooking his family's trailer and recalled something a high school teacher told him years ago about pride.
"My culture didn't come from nowhere else," Waylon said. "My culture starts here and that by itself is something special."
For families like the Belts, the journey will be measured in years not miles, but they hold onto hope that life on the reservation can match the beauty that surrounds it.