WELLINGTON - In a town of about 6,800, it's easy to know a little something about everyone.
Anyone who knows Casey Saunders knows she is surrounded by twins. She's got twin calves on the ranch where she lives and twins inside her home.
Her 9-year-old twin boys are identical. Doctors say identical twins happen about once every 250 births. Casey has another set of twins, too. Her girls are 4 months old and are known as Monoamniotic Monochorionic or MoMo twins, which happen less than 1 percent of the time with a twin pregnancy.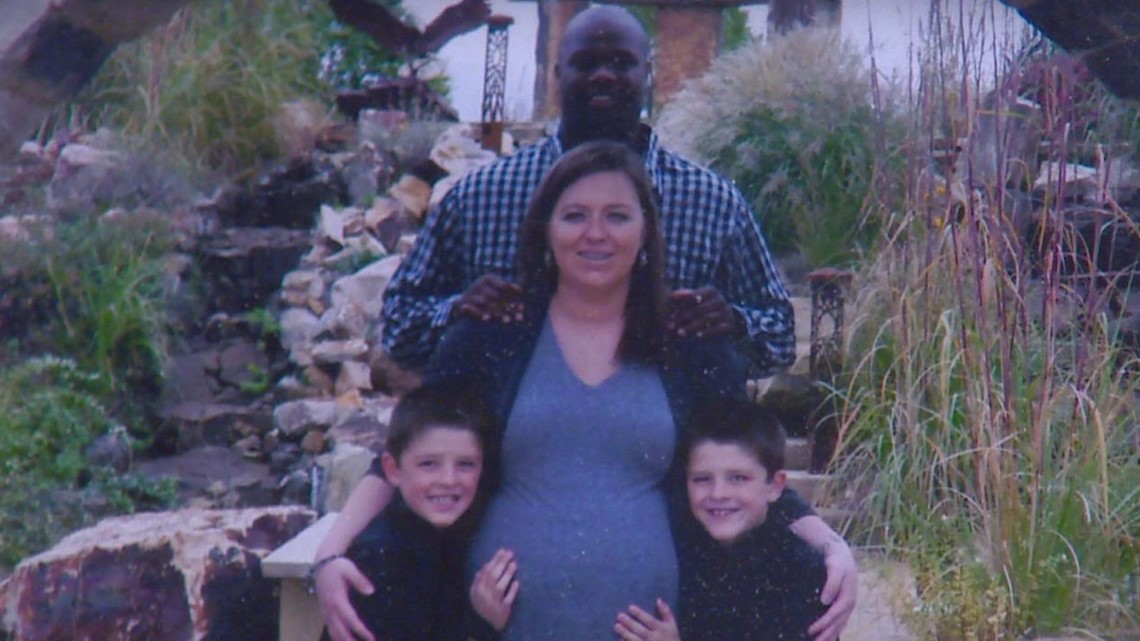 MoMo twins share a placenta and an amniotic sac, making this pregnancy high-risk. The twin fetuses connect to the placenta via their umbilical cords. Resting together in the same sac puts them at risk for cord entanglement or cord compression.
Casey still remembers taking her boys along when she had her first ultrasound with the girls.
"[The ultrasound technician] turned to me and said 'you should go buy a Powerball ticket when you're done here,'" She recalls. "So, I did. I didn't win."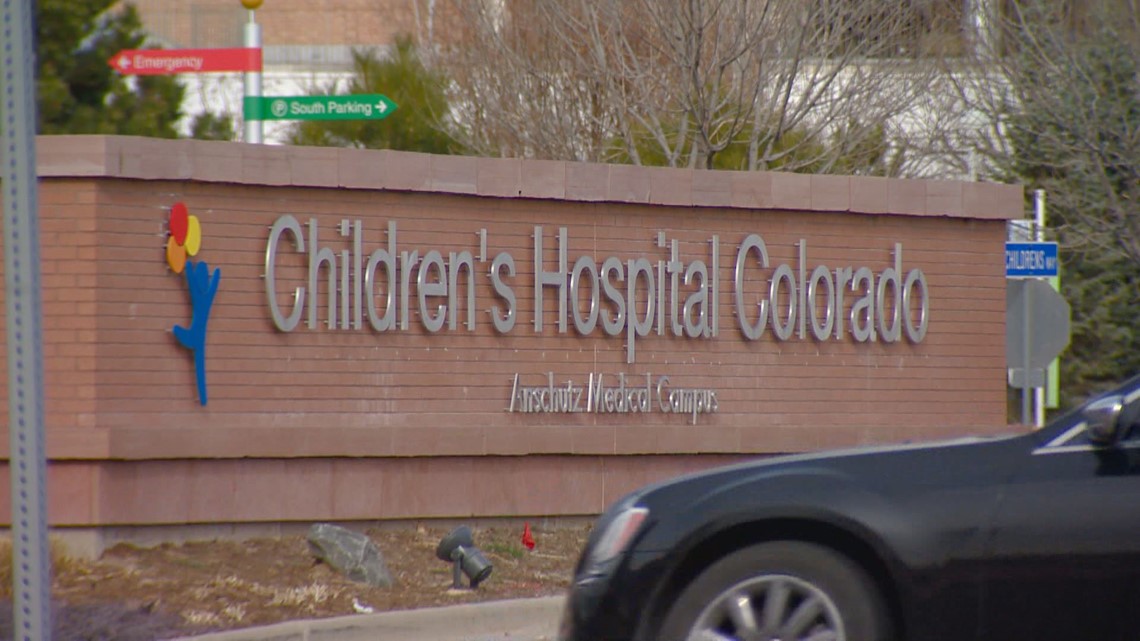 Casey soon learned she would be spending a few months in Children's Hospital Colorado where she could be closely monitored, improving the chance of survival for her girls.
"We went from 'Oh my God we're having twins' to 'Oh my God, we're having a really high-risk pregnancy,'" Casey said.
Casey was suddenly separated from her family where she spent her time knitting and writing in a journal for her baby girls.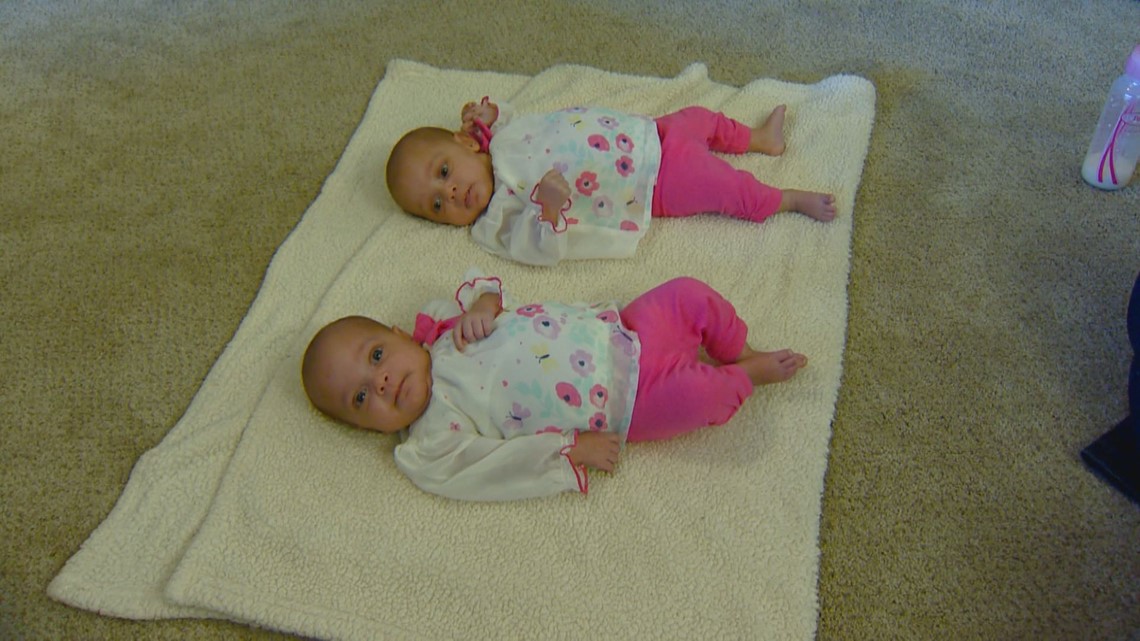 She talked to her boys via FaceTime until they could visit on weekends.
"It's hard being in the hospital when you're completely healthy and away from your family, but what kept me going is knowing that each day, every week we're in here, we get to bring home healthy, happy baby girls and the boys can't wait for the opportunity to have sisters," Casey said.
Casey spent 60 days in the hospital. The girls were delivered at 32 weeks and were able to go home 4 weeks later.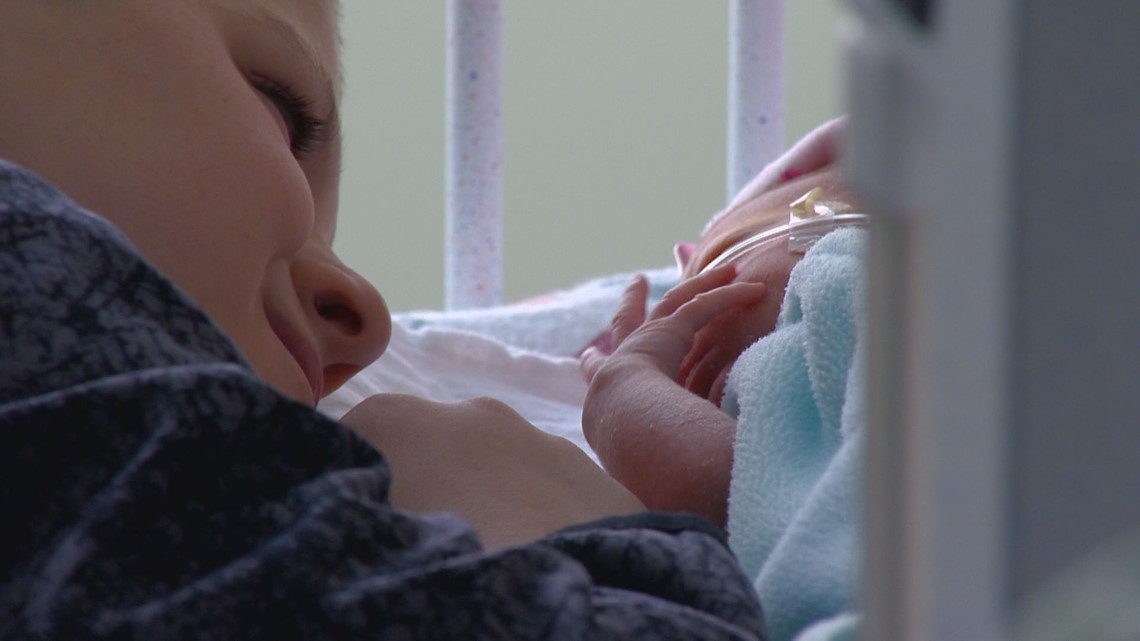 The boys have been remarkably gentle with their sisters and are eager to help, except with diaper duty.
Casey and Eugene are just happy to have everyone home together. Twins are more work in many ways, but Casey knows that well.
"You fall into a routine after a while and it comes back to you after you've done it once."
Twins -- that's what Casey understands best.