KUSA – Sometimes our search for news leads us to the mundane, like the unremarkable front lawn of a home in Lafayette.
"My lawn is not in the world's best shape," Alek Komarnitsky admitted. "It looks a little raggedy right now."
Even a story about grass can be interesting if you find a colorful character like Komarnitsky.
"You should be live-streaming this!" Komarnitsky said, standing next to his lawn mower. "I mean this should be on 9news.com!"
As he set out to mow his lawn, Komarnitsky placed two giant Incredible Hulk inflatables in his driveway. They were so tall he had to rest them against ladders.
"It's just something different, so I throw it out here," Komarnitsky said.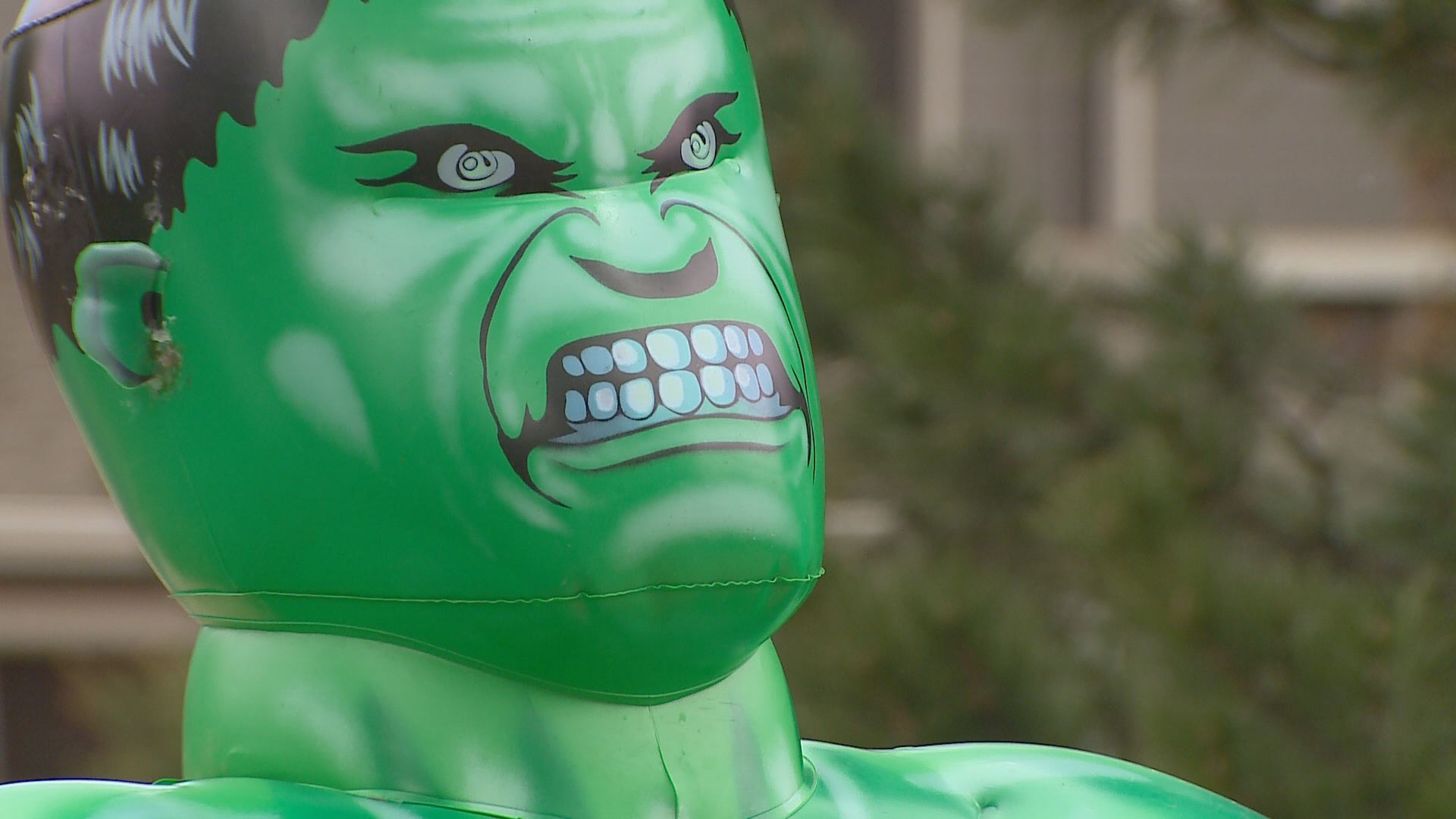 The suburban dad's outfit matched the iconic comic book character. He wore a green shirt and a pair of oversized purple shorts, which admittedly looked more like a skirt.
"It's comfortable!" Komarnitsky said with a smile.
He fired up his trusty Toro lawnmower.
"Purple skirt. Things I do for TV," he said, giving the mower a push.
Komarnitsky had trouble ignoring 9NEWS' Noel Brennan and Anne Herbst as they tried to get video and pictures of him mowing his lawn.
"You know, I need one of those earpieces Anne or Noel so you can pipe in questions to me!" Komarnitsky shouted over the hum of the lawnmower.
While this was the first mow covered by TV reporters, Komarnitsky is used to having an audience. A web camera fixed to the siding of his home has captured 10 years' worth of mows. In between those fresh cuts, people can simply watch the grass grow. Komarnitsky is the creator of Watching-Grass-Grow.com.
"Worldwide famous!" Komarnitsky said. "Well, I don't know about that, but anyone in the world can watch my lawn, and if you watch it long enough, the grass will grow."
The website and its soundtrack belong to a different decade. Visitors are welcomed to a bright green screen and a logo at the top proclaiming Watching-Grass-Grow.com "the most boring website in the world." The logo is actually a GIF that replaces "boring" with "exciting." If you've got the volume turned up, an awful, computerized version of the "Rocky" theme song plays in the background.
"Basically what you have here is a web 0.0 web design complete with a cursor that is a lawn mower," Komarnitsky explained.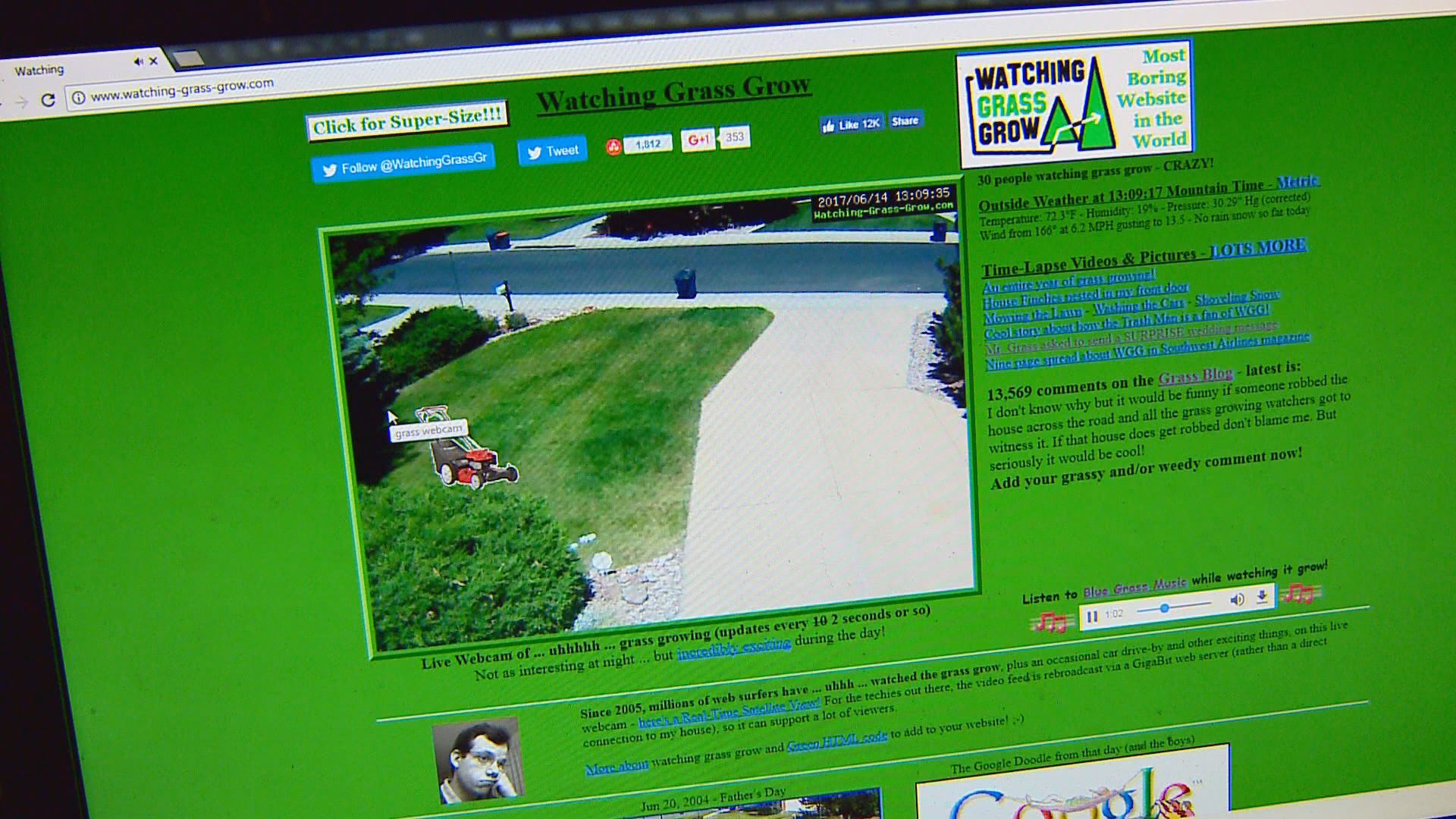 Of course, the main feature on Watching-Grass-Grow.com is the live feed from Komarnitsky's web cam. The camera takes a picture of his lawn every two seconds.
"Do you need to watch the grass grow at 30 frames a second?" Komarnitsky asked. "Once every two seconds is probably enough."
The website is full of archived pictures, time lapse mows, and blog posts from Komarnitsky who calls himself, "Mr. Grass."
"I've been doing this for ten years so the posts go back to 2006," Komarnitsky said.
The website has grown a following and seems to captivate people all over the world.
"If you haven't seen it, you've got to try it. It's absolutely mesmerizing," Chris Hewett said.
Hewett watches grass grow from work in Gloucestershire, England. The paramedic takes a couple weeks off every year to work the Royal International Air Tattoo, which Hewett described as the world's biggest military air show. He works in the emergency control room.
"When there's an emergency, you need to be pretty focused on it, but in between emergencies, there's not much going on," Hewett admitted. "One day, I said to somebody, 'I'd rather be watching grass grow.' And then a little thought popped into my head, and I put 'watching grass grow' into Google and up came this amazing website!"
Hewett and the rest of the crew at the air show have been loyal fans of the website ever since.
"There was once high drama where we witnessed someone pull up in a car, run up his driveway, collect the newspaper and steal it." Hewett said.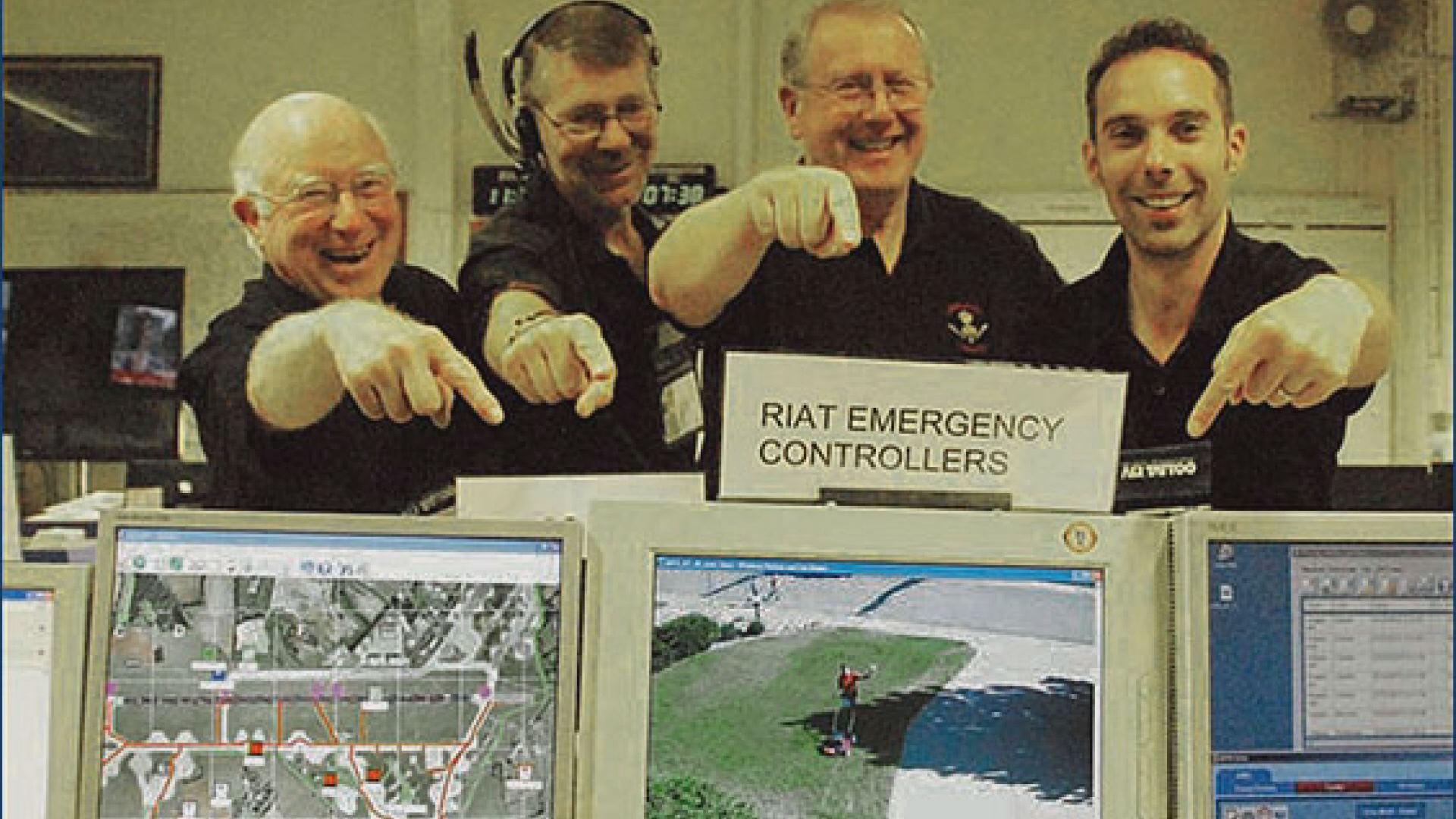 "At a prescheduled time, he came out and he mowed the lawn!" Hewett said. "The atmosphere was electric!"
Mr. Grass can't quite grasp the excitement surrounding the website or his lawn, but he embraces it.
"I mean this is, this is comedy!" Komarnitsky laughed. "I mean really. I'm out here mowing my lawn for a news crew!"
Fans of the website find deeper meaning.
"I think it's about appreciating our interaction with nature and making a life less ordinary," Chris Hewett said.
Life is certainly less ordinary thanks to a character like Alek Komarnitsky.
"I just mow the lawn," he said, still donning his purple skirt beside the inflatable, Incredible Hulks.