LOUISVILLE - The walls of Dona Laurita's gallery in Louisville are covered with portraits of people whose faces you can't see.
"I'm an immigrant, but who isn't an immigrant?" the artist asked, reading from the wall.
Laurita's latest work is called "The Silhouette Project." She photographs immigrants and refugees in silhouette to show their lives in the shadows.
"Everybody's story is important," she said.
She was always focused on their stories, until six months ago, when her own story became her focus.
"I feel like my family's a silhouette in this situation and we are hidden," she said.
Her 18-year-old daughter Julietta was at band practice one day and the next day she had a seizure. There was no warning.
"It was like, surprise, you have brain cancer," said Julietta.
She was diagnosed with Glioblastoma and had brain surgery to take out most of the tumor. The survival statistics are scary.
"You know like penguins huddle together when it's really cold, you know?" said Julietta. "It's basically really cold when you have a brain tumor. It's really cold. And you have to find people to huddle with."
Radiation and chemotherapy have made her sick and weak every day. The teenager has also lost her independence.
"Before this, I loved my life, it was just perfect," Julietta said after her latest radiation treatment. "I would give anything to go back, obviously - no one wants to have brain cancer."
When Julietta visits the University of Colorado hospital for treatment, she sees seniors going through the same thing. When she visits the children's hospital, she sees babies screaming. But she feels stuck in the middle.
"I think that being an adolescent it falls in between that, and that's really hard because it's a place where you just don't know where you fit," she said.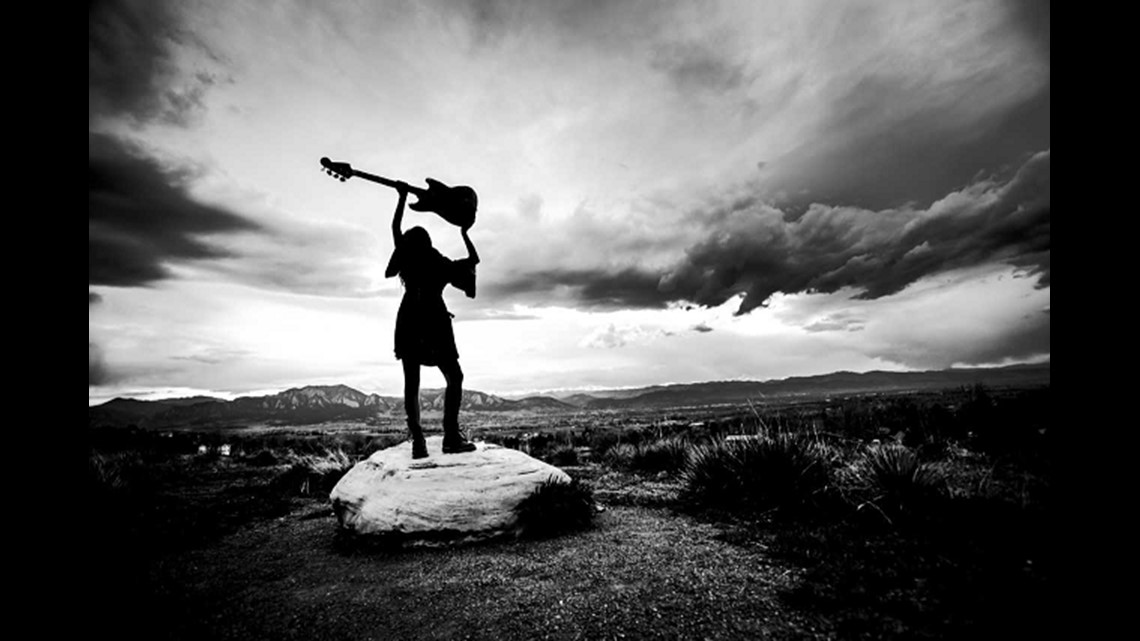 Her mom said she sees this too.
"I think these kids deserve to know that they're not alone, because they're not, it's just everybody's hidden," Dona said. "And I know that it would make a big difference for my daughter to know that she's not the only one whose her age fighting for her life."
"Nobody wants to talk about anyone with cancer, let alone their child or a young adult," Dona said. "It's just so unfair and yet it's here."
Her daughter was one of her first photo subjects, and she hopes more will reach out. Dona said she believes the most important stories are the hardest to tell. Theirs is no exception.
If you want to be a part of her new project, email Dona at dona@donalaurita.com