A pronghorn antelope grazes in a field as the sun rises above the plains Thursday morning in La Veta. In this southern Colorado tow,n every morning sound is heard.
Even in the distance, the music blaring for a cyclist turning into town along his 3,000 mile journey across the country can be heard.
"If you meet us in southern Colorado, we'll be about a third of the race in," said Dan Berlin in Fort Collins two weeks earlier.
Berlin, the owner of the vanilla extract company, Rodelle, started training with his team for the endurance race 10 months ago. It's a relay of sorts. The clock never stops, and one bike must be on the course at all times until they finish.
For Berlin's team, one bike means two people. Their 8-person team rides in pairs on tandem bikes.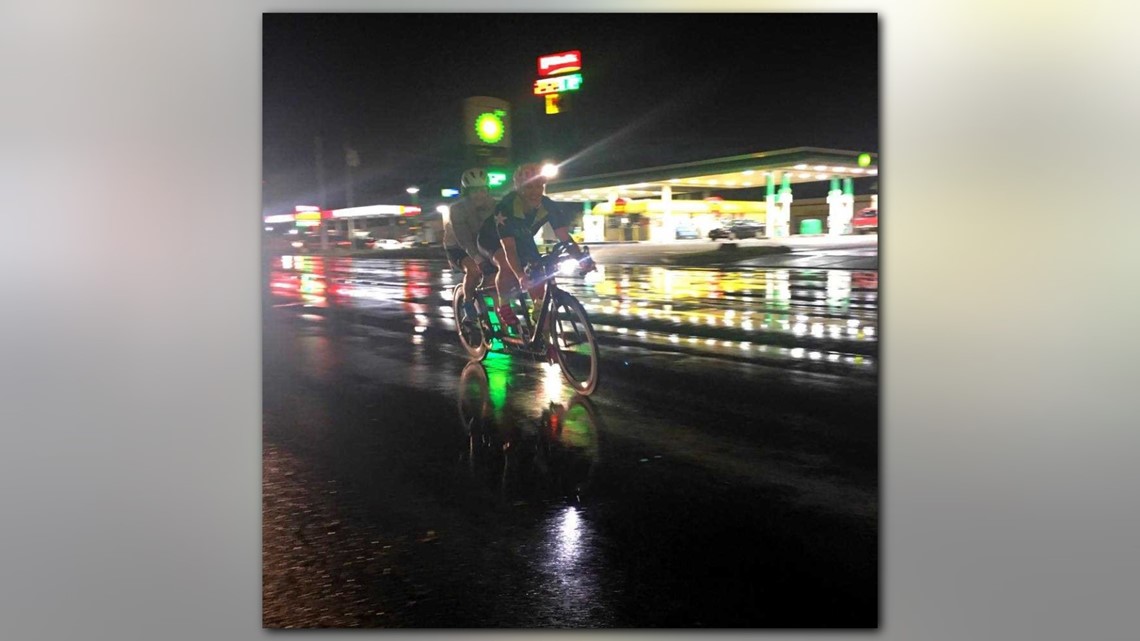 "I don't change my goals, but I change the way I get there often," Berlin said.
If he was going to get from Oceanside, California, to Annapolis, Maryland, by bike, he had to do it pedaling from the back.
"It's the first team with blind cyclists - four blind cyclists and four guides," explains Charles Scott to an onlooker in La Veta as he prepares for his next leg of the race.
Berlin has cone-rod retinal dystrophy, a degenerative eye disease.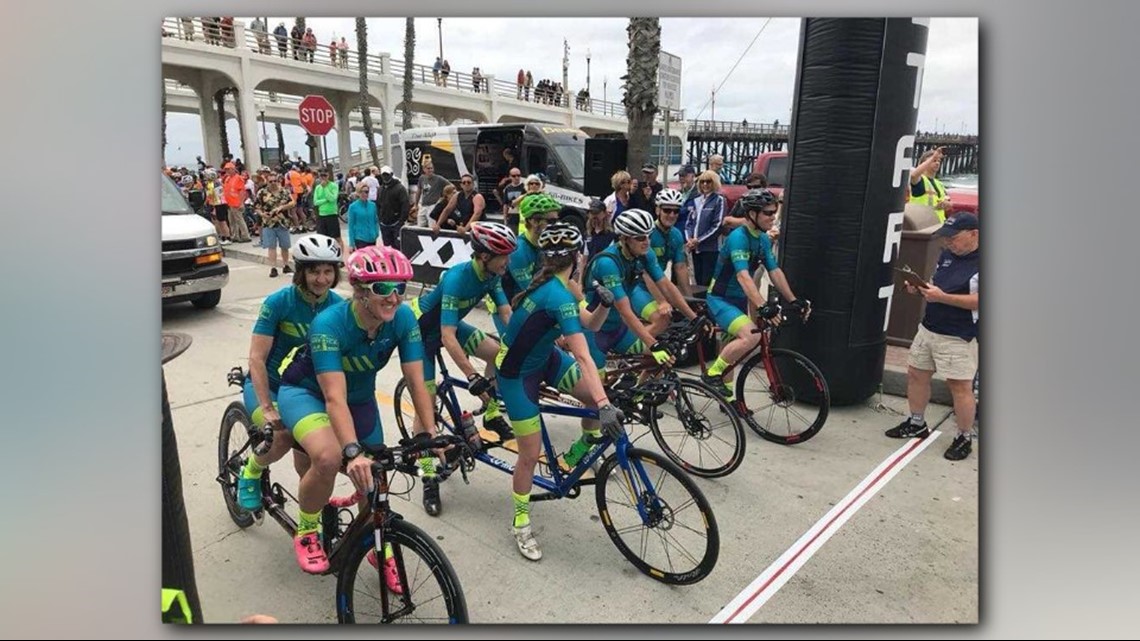 Chen and Berlin hatched the idea about a year ago.
"He and I got together thinking what's something that's really hard that a group of people who are blind have never done before," Berlin said.
They thought if they could do the Race Across America, it would bring attention to the abilities of people like them.
"More than 70 percent of people like me don't work," said Berlin.
"He's letting me do all the work dammit," said Scott laughing as he and Berlin pedal up Cuchara Pass.
"We have an agreement," joked Berlin. "In a half mile, I'll start pedaling."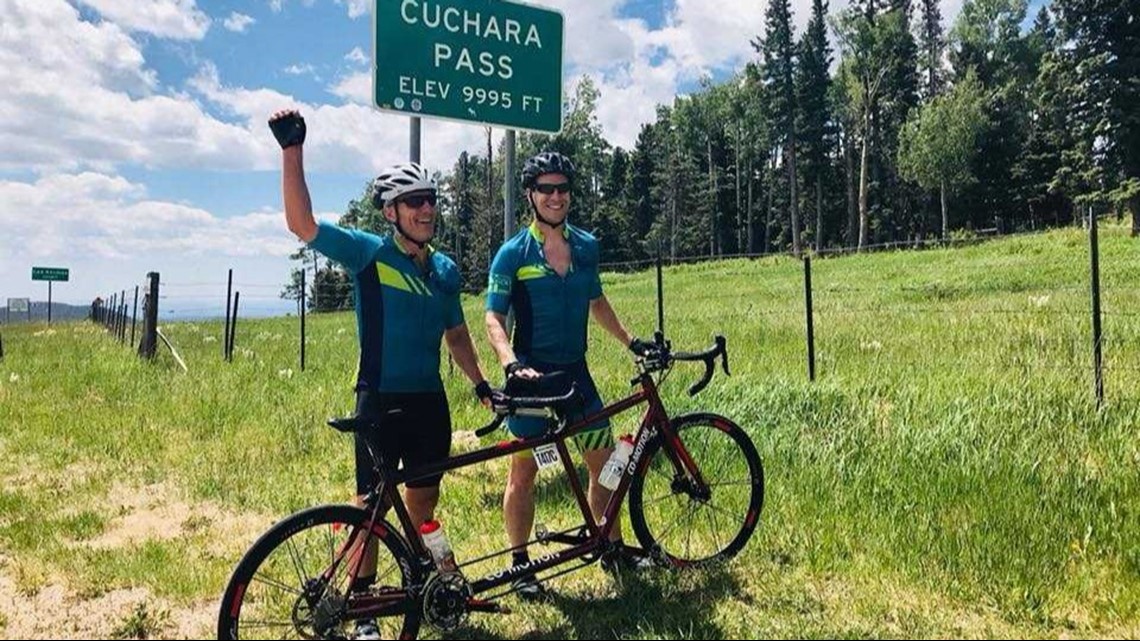 They have slept less than two hours in the last day and yet they are still smiling. In between labored breaths, Scott even finds words to describe the scenery to Berlin.
"Everything that Charles is describing while we're going up here just sounds fascinating," said Berlin. "Or he just makes it up... when he's like oh hey there's three unicorns over there."
"I did see a hippogriff," said Scott.
Berlin and his blind teammates might not be able to see the beauty, but they experience it.
"It's the feel of being on the bike in different places across the country," said Berlin. "There's the sound, the feel, the smell, the texture of where we are."
He definitely felt the sandstorm that hit them in California.
"Free exfoliation," they called it.
And he'll go on to feel the hail that pounded them in Kansas. And the muscle aches after climbing the Appalachian mountains.
Seven days, 15 hours, and three minutes after they began in Oceanside, California, they cross the finish line in Annapolis, Maryland.
Team Sea to See made history as the first ever all blind stoker team to complete the Race Across America.