Although they're just words, they are words coming from somewhere unexpected with the hopeful consequence of changing people's lives for good.
"It's inspiring. I think it gives me an opportunity to express my own creativity," said John Olander, a participant in the Hard Times Writing Workshop.
The Denver Public Library works with a nonprofit called Lighthouse to put together this weekly two-hour class to help a population of people looking for a voice.
"People experiencing homelessness or poverty; people who have addictions or mental health struggles," Jane Thatcher, instructor said.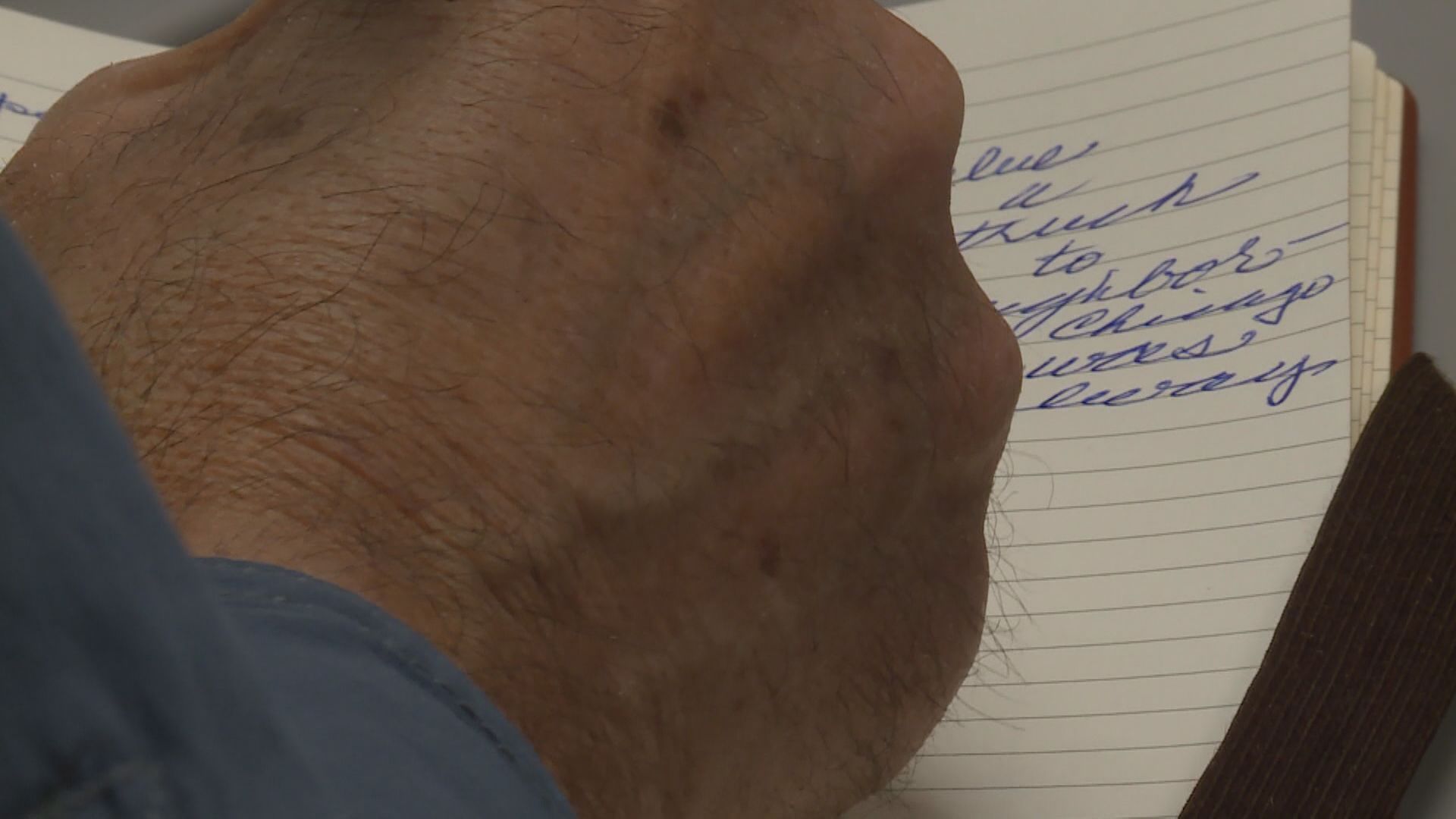 At no cost to the participants, Thatcher teaches people writing skills from poetry to fiction to help empower people like Mike Sindler.
"One Tuesday, I came in and boom everything just totally changed my life," Sindler said.
He says he went from being a reclusive, introspective person to someone who is now taking part in readings and sharing his creative work.
"It's just sort of step-by-step. It just sort of brought me out," Sindler said.
Not only do their writing skills grow, Deb Barris says it helps her confidence.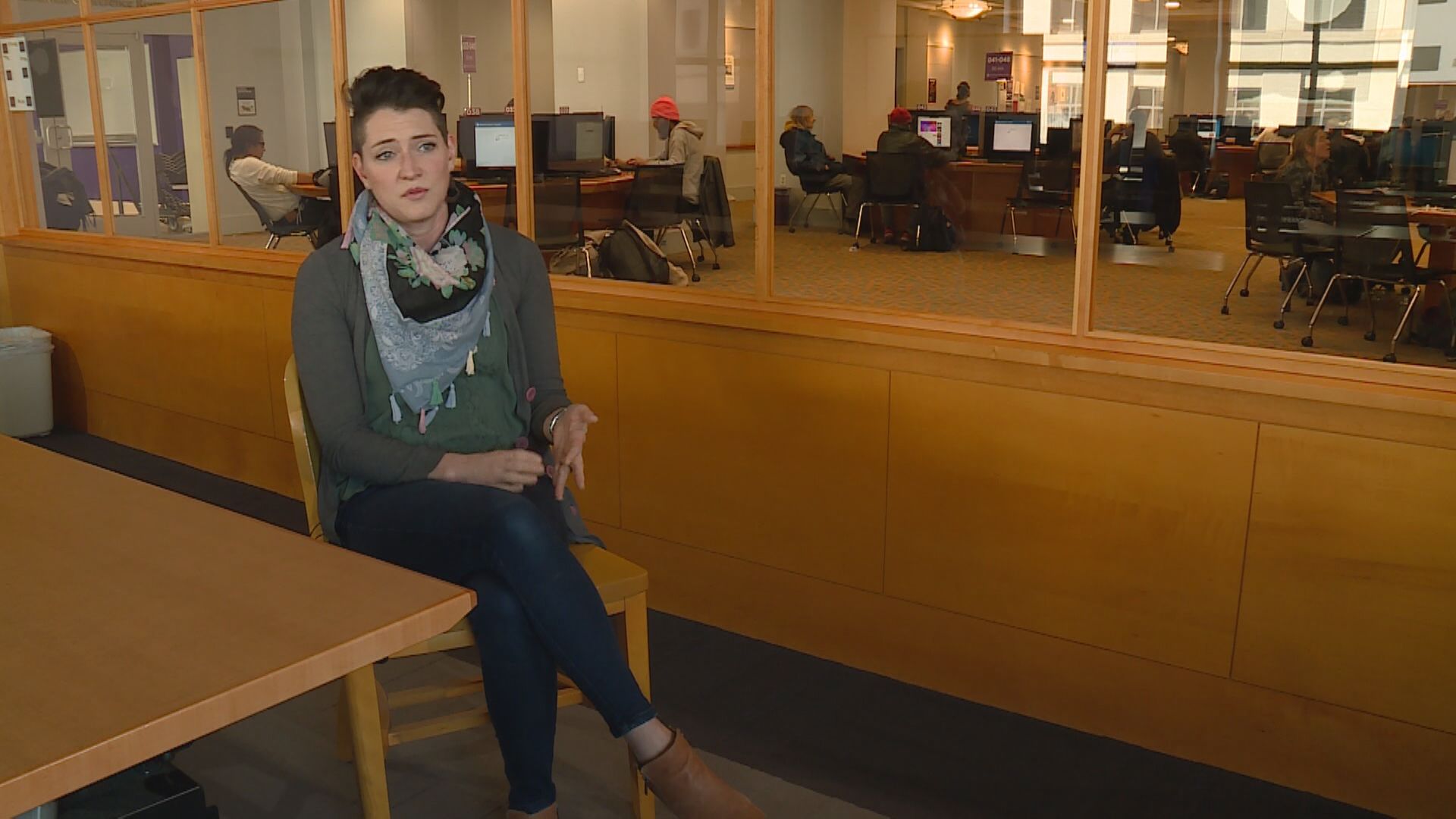 "I've never written before. I'm almost 65 years old," Barris said. "Everybody that comes to this class calls it the best day of the week."
Olander is homeless, but he says this class helps him not feel hopeless.
"It helps people retain their self-esteem," Olander said.
Thatcher says that is the whole point of the workshop that she helped create in the spring of 2016.
"It has in other areas of people's lives helped them to focus to engage to build relationships," Thatcher said.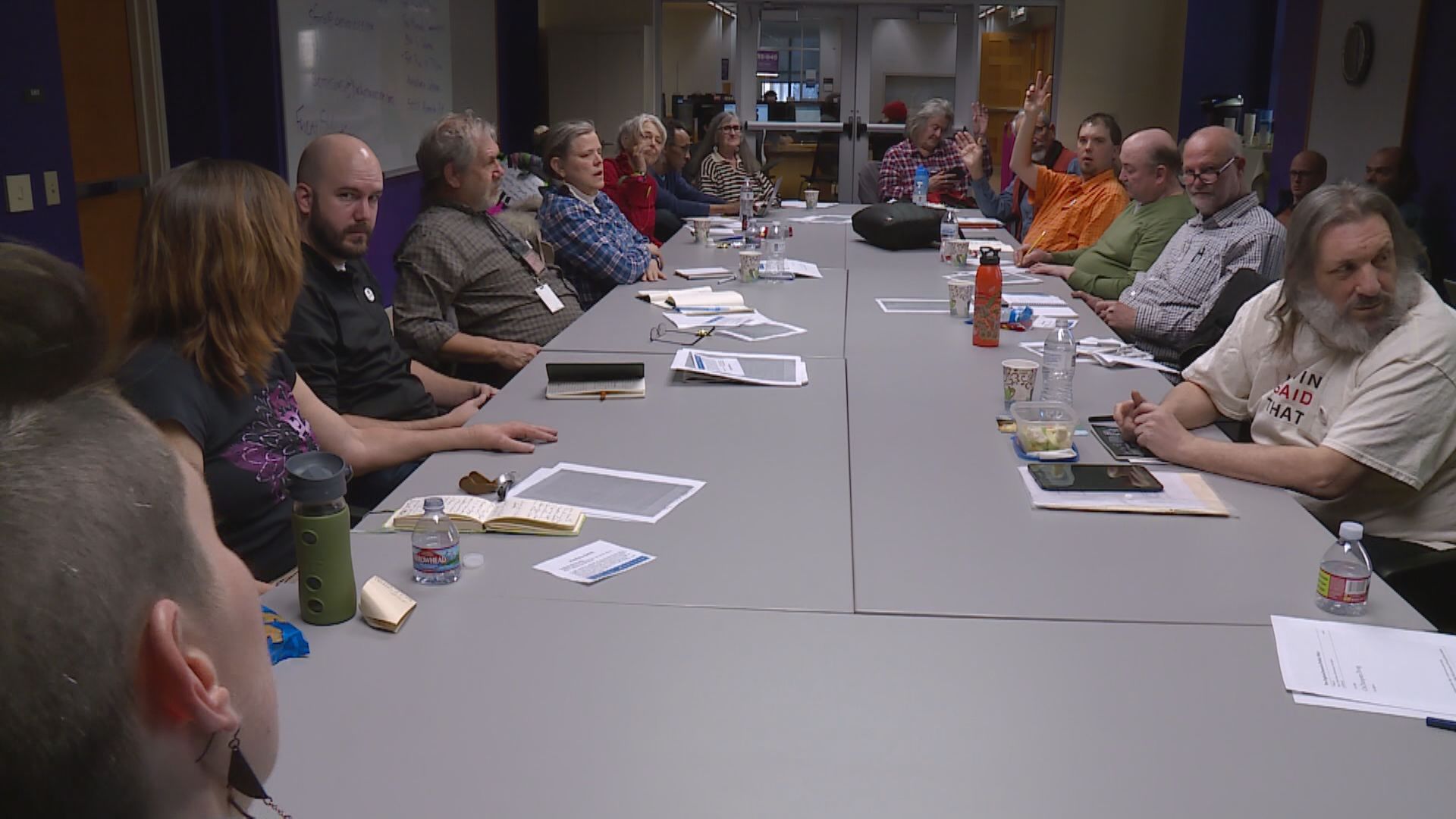 One the regular attendees is Sarah Ford, managing editor of The Voice newspaper. Ford will pay writers $50 to have their best works published.
"For us, the level of work that they are sharing with us from Hard Times that we get to publish, it's like an honor for us at The Voice to pay them for that," Ford said.
Not only does the money go a long way, Thatcher says the opportunity to be published gives these writers a chance for validation.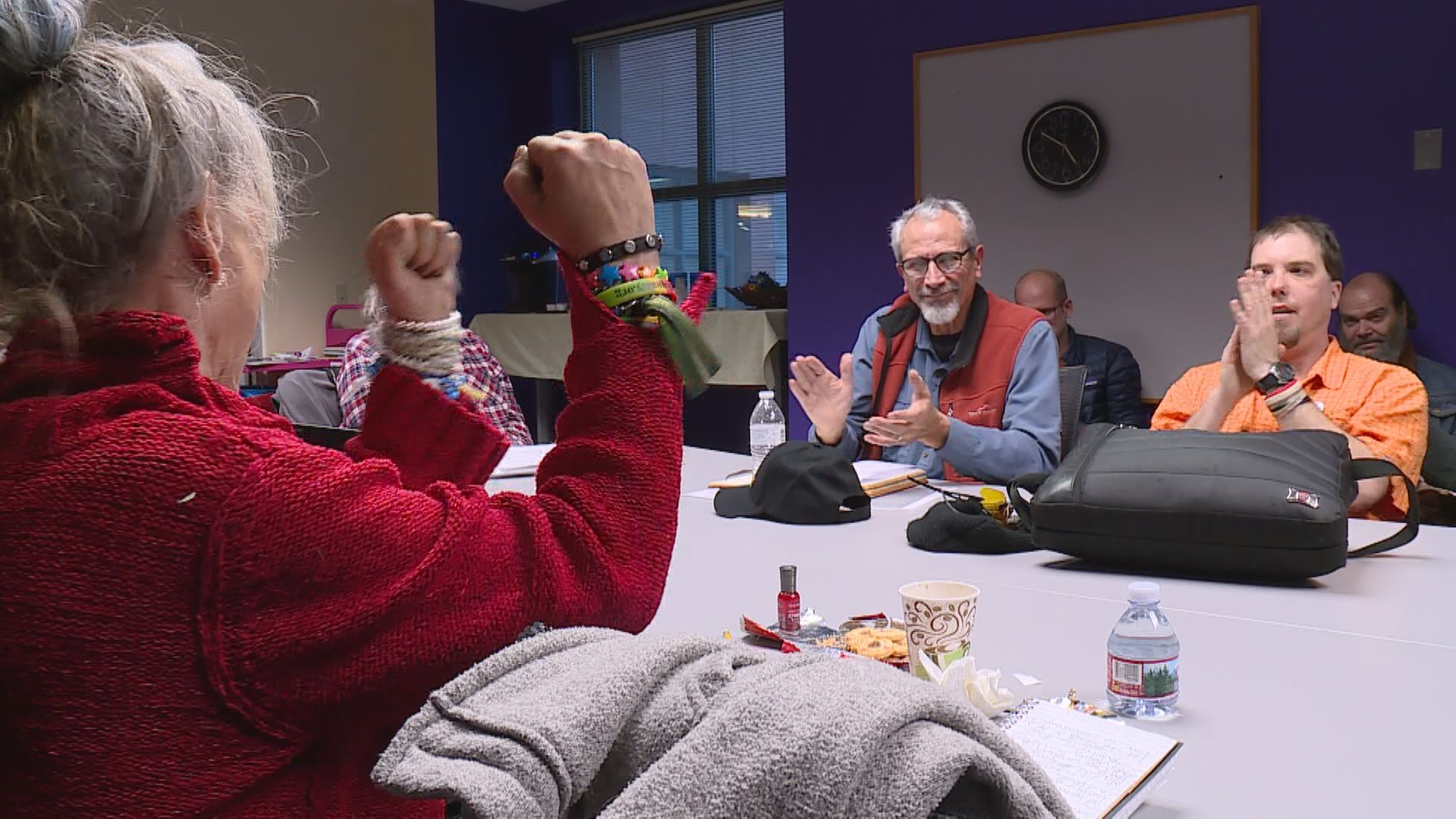 "Regardless of their situation, it's exciting for them to uncover a talent that they weren't sure was there," Thatcher said.
The Hard Times Writers Workshop meets every Tuesday afternoon at the main branch of the Denver Public Library at the corner of 13th Avenue and Broadway. The workshop is open to anyone in the community. If you want to find out more, click here
"What's there for people who are homeless, it's cathartic," Olander said. "It gives them something to look forward to."
Read some of the work that's come out of the workshop here