LAKEWOOD, Colo. — Students across the Denver metro area joined schools nationwide on Wednesday in a walkout to bring awareness to the issue of gun violence.
The Students Demand Action Walkout was a nationwide effort to address the issue of recent shootings at schools like Denver's East High School and in Nashville. Hundreds of students across the Denver metro area walked out of classes to show their support, at schools in Denver, Golden, Highlands Ranch, Evergreen and numerous others.
Adan Marquez, a junior at Lakewood High School and one of the organizers of the student-led protest there, said he and his classmates are fed up. He said they want to see action taken from legislatures on gun control.
"We are doing it because Columbine was one of the first and worst shootings that happened and it was in Colorado, and East High School has had two shootings in the same semester," he said. "We really wanted heightened security for our schools. We want better gun control, better background (checks) because this is getting out of hand."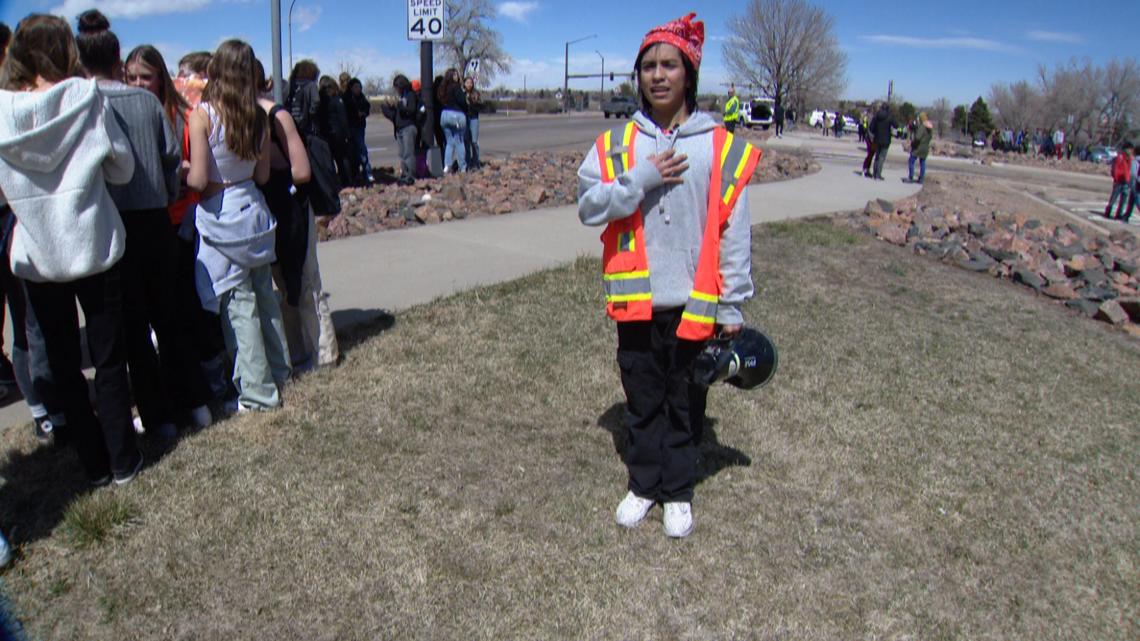 "Kids shouldn't have to go through school worrying about if they're going to get hurt," Marquez said. "They should be focused on their education, and this is one day for us while those kids unfortunately have passed away will never get to experience school again."
The demand for action against gun violence in schools is an issue being heard at the district level. Jeffco Public Schools released a statement saying, "We understand that this topic is deeply personal. We are firmly committed to a safe and respectful environment that is focused on learning and encourage our Jeffco Schools community to model a commitment to listening, respect, and understanding."
Marquez said he's happy to see the district listening to their concerns.
"There's hundreds of us and they're still supporting us," he said. "And it's just a really good example as to that support that they're giving us."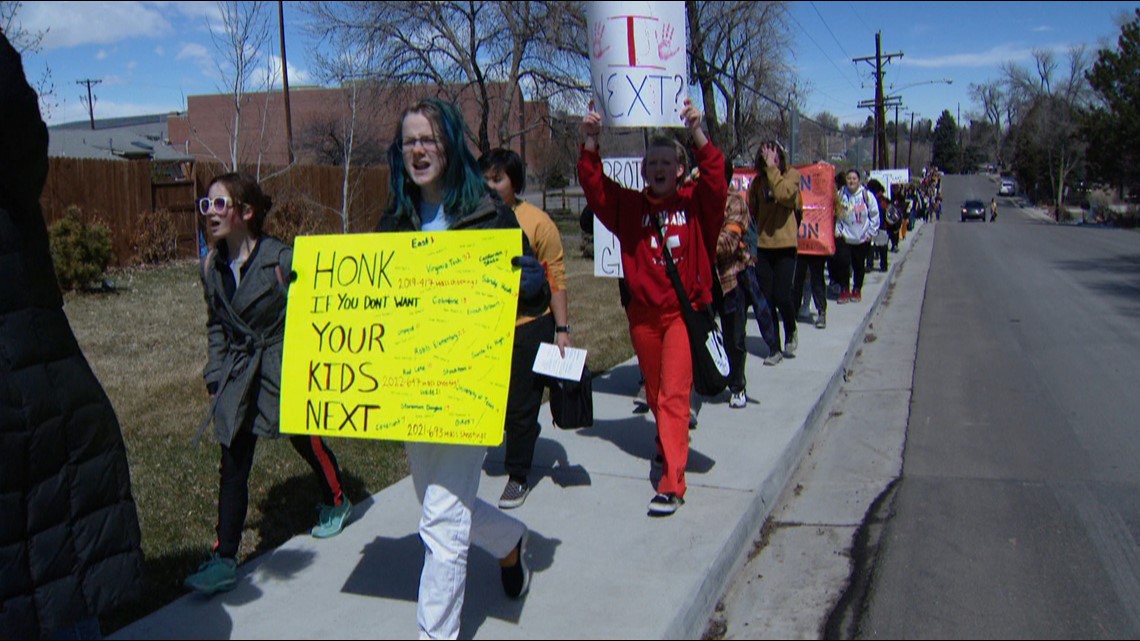 Marquez said he hopes the protests will help students so they can get an education without fear.
"We really want to see some action taken for gun control, and we want especially heightened security for our schools," he said. "So that situations like East High School never happen again and that we don't have to be scared to go to school."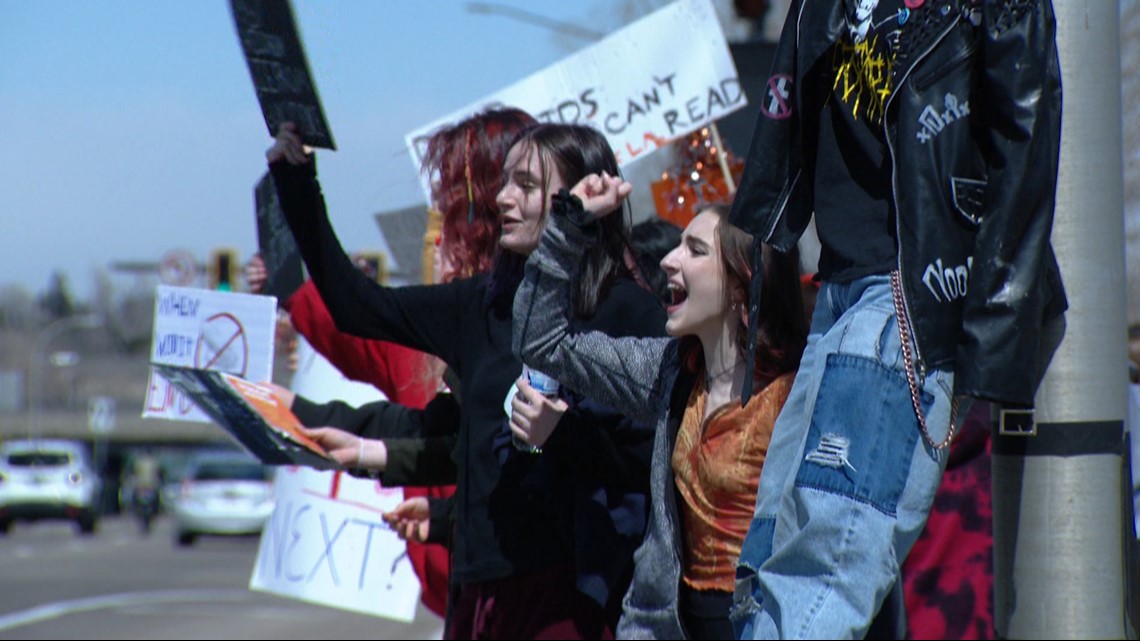 > Top stories from 9NEWS curated daily just for you! Sign up for the 9NEWSLETTER right now to get can't-miss stories, Next and Broncos content, weather and more delivered right to your inbox.
More 9NEWS stories by Byron Reed: