One non-profit said they've found a solution in tiny homes.
Jennifer Seybold, executive director for Veterans Community Project (VCP) Longmont, said they are building 26 tiny homes for unhoused veterans on two acres of donated land. They hope to have it open sometime in June.
"It's a transitional housing community. People can stay here for up to two years," said Seybold.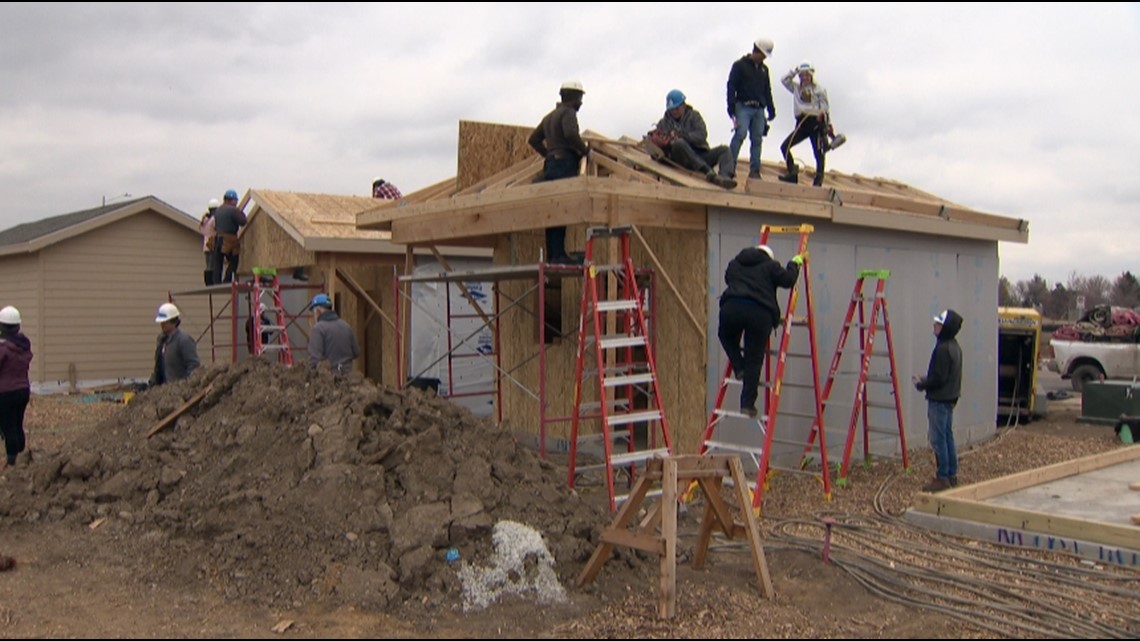 She said when the City of Longmont was looking for solutions to the veteran homeless crisis, they turned to VCP. VCP is a non-profit that was founded by four combat veterans in Kansas City. The organization is now in six cities across the country, helping veterans with things like food insecurity, VA benefits navigation, obtaining discharge paperwork, connections to physical/mental healthcare, and housing.
"Everything we do is really geared toward getting people ready to be permanently housed and then sustainably, successfully maintaining that housing," she said. "The individuals who live here in the community will be required to meet with a case manager once a week and really develop an individualized plan on what their success looks like and how we can get them what we call, permanent housing ready."
Kendrick Hargrove is fresh out of the Air Force after eight years of service. VCP helped him find stability during the difficult transition from military to civilian life.
"Just doing everyday stuff has been extremely difficult, but I'm getting better at it though," he said. "Going from being homeless for a little bit to getting housed, it was fantastic."
Hargrove said it can feel alienating.
"Asking for help is exceptionally hard sometimes," he said.
But, he's finding his way through with a little self-determination and help from his case manager at VCP.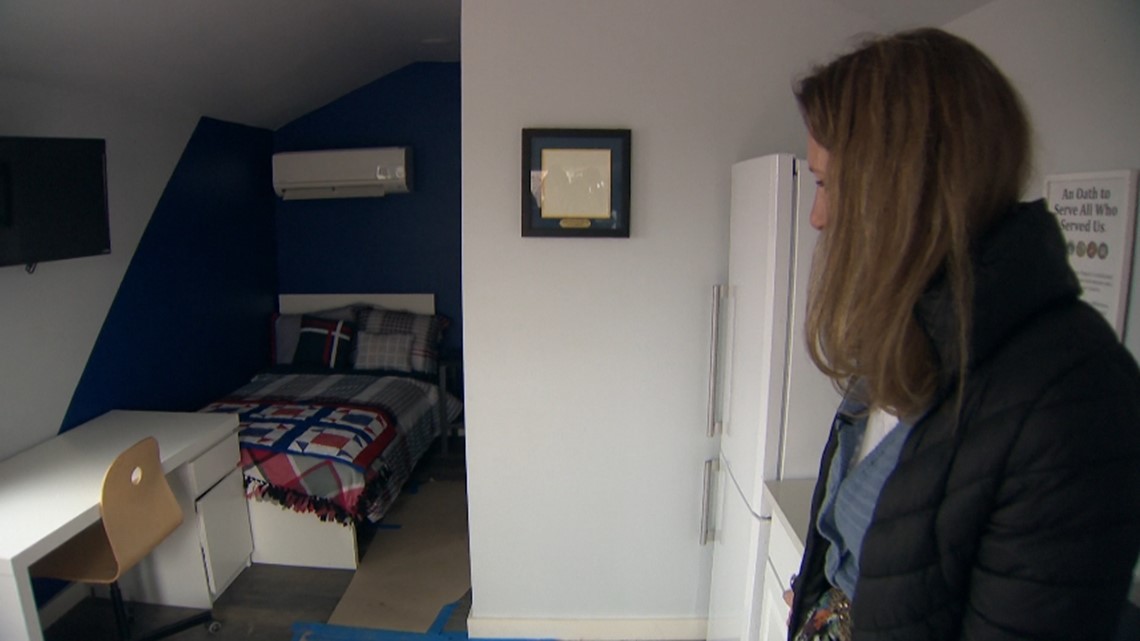 He said they've helped him with financial literacy, understanding his benefits and also got him housing.
"Because you have someone rooting for you, you know they're there for you too," said Hargrove. "So it's...way harder to not to give up on yourself."
He said he understands the shame some vets feel when asking for a hand up, but he wants them to know, there are people out there who want to help.
"It's way easier to believe in yourself when you have support, 100%," said Hargrove. "You're not alone."
Since 2020, Seybold said VCP has permanently housed 61 veterans in the northern Colorado area with an 85% success rate.
"We say we don't turn any veteran away and that's absolutely true," said Seybold. "Anyone can walk in at any time for services."
VCP still needs volunteers to help build the tiny homes and for other projects.