WELD COUNTY — Twenty-nine people were injured after a truck hit a school bus nearly head-on – causing it to roll over one and a quarter times -- while driving on a rural road just north of Hudson Thursday afternoon.
The man driving the truck, since identified as 36-year-old William Carroll from Littleton, may have fallen asleep at the wheel and crossed the median, according to Colorado State Patrol. Troopers issued him a ticket for careless driving causing injury.
The crash occurred in the area of Weld County Road 49 and Weld County Road 24 ¾ just before 4:10 p.m., the Weld County Sheriff's Office said.
Thirty-four people were aboard the Greeley-Evans School District 6 bus at the time of the crash. The 29 students, four chaperones and one bus driver were headed back to Weld County from Elitch Gardens Theme and Water Park, a district spokesperson said.
Photos: Weld County school bus crash along County Road 49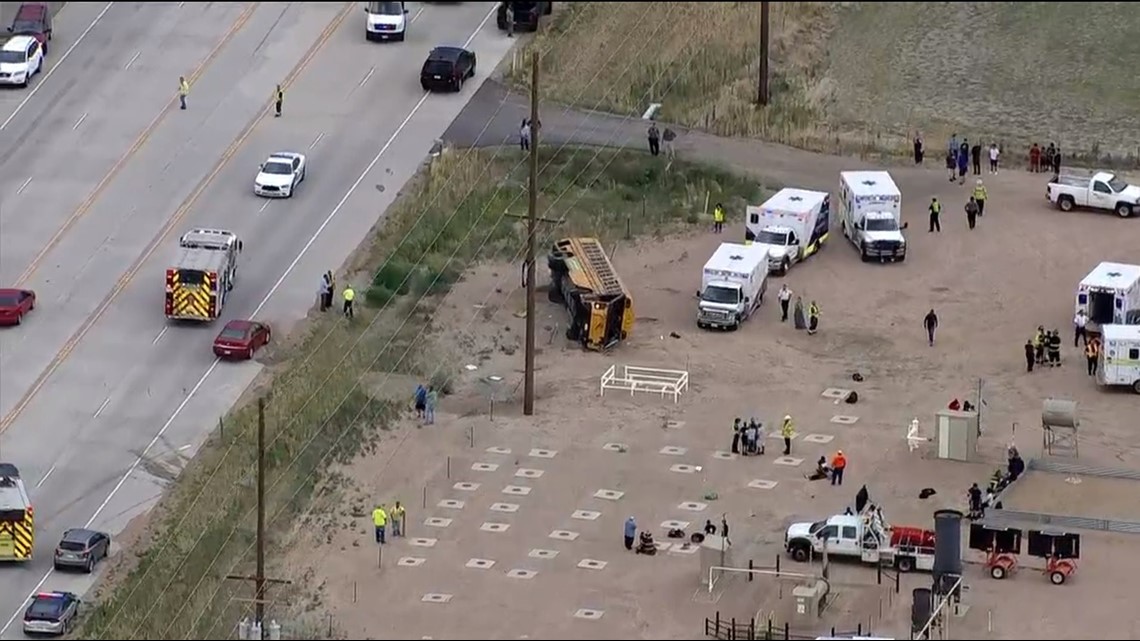 All the students were high school-aged boys who were part of the Student Recovery program that helps boys behind on credits and at risk for not graduating, the spokesperson said.
The worst injuries in the crash were described by a spokesperson for the Platte Valley Fire Protection District as non-life threatening but with the potential to become more serious.
Of the 29 people taken to area hospitals after the crash, all have been discharged but four, who are in either fair or good condition.