GOLDEN, Colo. — Jurors late Thursday afternoon got a first-hand look at the wrecked remains of Todd Grudznske's pickup and Angela Wimmer's sedan – tangible evidence of the violent crash that ended the young woman's life and could send the 47-year-old tree trimmer to prison forever.
Grudznske faces 13 separate counts – including first-degree murder – in the wreck last Sept. 30 at the intersection of Kipling Street and Colfax Avenue, a crash that came after he'd visited three bars and, in the words of his own attorney, "drank way too much."
Before the "jury view," held in a secured area outside the Jefferson County Courthouse, Judge Christopher J. Munch laid out the rules: Jurors were not to speak, were not allowed to take notes, and were not to touch either of the vehicles.
Grudznske, who waived his right to have the "view" conducted in public, was the only person besides the judge, prosecutors and defense attorneys, and jurors who were allowed to be present.
The jurors' trip to see the vehicles capped a day of testimony that began with word that Grudznske's 1993 GMC pickup had no significant mechanical issues before smashing into Wimmer's Mazda at a red light, where she'd been sitting still for 18 seconds.
Brian Fox, lead mechanic for the City of Lakewood, took the witness stand and testified to his inspection of that pickup. He found the brakes, steering and accelerator all in working order after the crash, which was so violent it broke the truck's front differential and tore out some of its frame's cross members.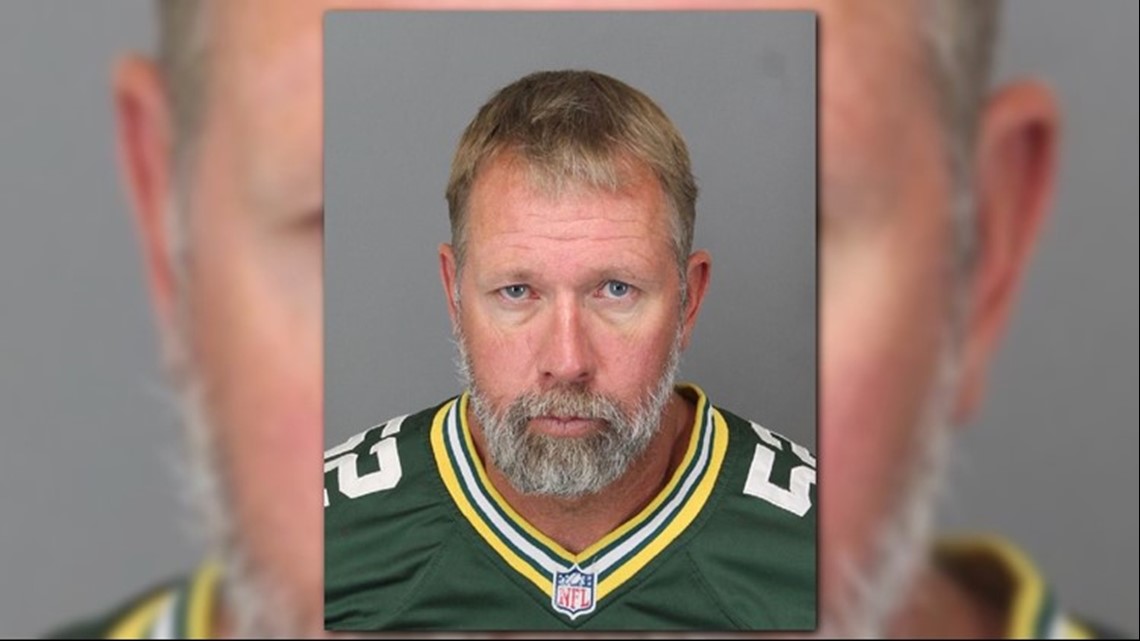 "Pretty amazing," he said.
Asked if there were any mechanical issues that would have affected a driver's ability to control it, Fox answered, "No – all the tests I did – the truck would have still been controllable."
Fox was the first witness called Thursday, and he was followed by a traffic engineer – who testified that Wimmer was stopped at that red light for 18 seconds before Grudznske crashed into her.
Grudznske's attorneys did not cross examine either witness. They have signaled that they will not fight drunken driving and vehicular homicide charges and will focus their efforts on preventing a conviction on the murder charge, which would mean a life in prison with no possibility of parole.
Other testimony Thursday focused on the speed of the vehicles, determined from analysis of surveillance footage captured at a storage facility 600 feet north of the crash scene and footage captured by a traffic camera at the intersection.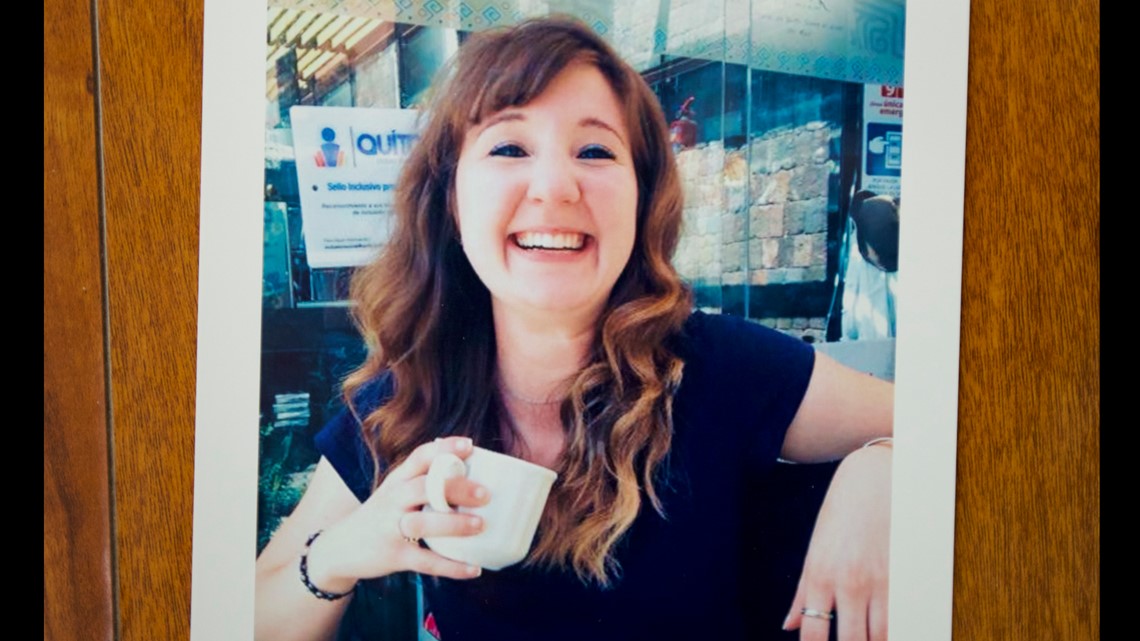 Jeremy Rohling, a Lakewood police investigator, testified that his analysis showed that Wimmer passed the storage unit on Kipling at 44 mph while Grudznske went by the same spot at between 68 and 71 mph.
The speed limit on that section of Kipling is 40 mph.
Rohling also testified that both he and a defense expert concluded that moments before impact, Grudznske was traveling between 58 and 61 mph.
Finally, Rohling underscored the sheer dynamics of the crash, detailing the weight of the two vehicles: The truck at 6,988 pounds, he testified, the Mazda at 2,985 pounds.
The crash was so violent that portions of Grudznske's license number were imprinted on the trunk of Wimmer's car, which she'd purchased the day before the crash.
Jurors also heard from bartenders who served Grudznske on the day of the wreck.
At Swig Tavern at 11810 W. Colfax Ave., bartender April Doane testified that Grudznske had three shots of Rumple Minze – a 100 proof peppermint liquor – and a beer after arriving that Sunday morning.
At Tavern on 26th on 10040 W. 26th Ave., bartender Pam Moran said Grudznske had a shot of tequila and a beer.
"He was acting normal," she said. "He seemed fine to me."
At Misfits on 11475 W. Colfax Ave., bartender Kelsi Sauter testified that Grudznske had a beer and two or three shots – testimony that was at odds with the assertions investigators have made that he actually had five shots and two beers before leaving.
Sauter also testified that Grudznske did not appear intoxicated.
"He seemed normal," she testified.
Later, prosecutors introduced test results that showed Grudznske had a blood-alcohol level of .341 – more than four times the legal limit in Colorado – about an hour after the crash.
In other testimony, Karen Scholefield, the owner of Tavern on 26th and a good friend of Grudznske's – public records show she is also his landlord – denied tampering with the video surveillance system in her bar. A police investigator visited the bar five days after the crash, but footage that might have shown Grudznske drinking there was not located. Scholefield, who was granted immunity from prosecution before taking the witness stand, said the system simply wrote over the video sometime after the crash, but prosecutor Kellie Eastin questioned her at length about the fact that footage from the hours after Grudznske left the bar did still exist.
When Eastin suggested that it would benefit Grudznske for the footage to have been erased, she responded, "Why? He had one beer and a shot. It would have been good for him."
Eastin then suggested that Scholefield herself would have benefitted from the erasure of the footage.
"How?" Scholefield responded. "I think it would have been great and he had one shot and one beer."
Eastin noted that the bar could have been liable if Grudznske was already intoxicated when he arrived and the bar served him – and a bartender can be charged criminally with overserving a visibly intoxicated person. Scholefield acknowledged that she'd been previously charged with doing that.
"That was in 2010," she said, "and I took it very seriously."
During cross examination, defense attorney Sean Paris asked Scholefield whether she told "this jury the truth, the whole truth and nothing but the truth?"
In addition to the murder charge, Grudznske, 47, faces a dozen other charges:
Two counts of vehicular homicide and one count of first-degree assault in Wimmer's death.
Three counts of attempted first-degree murder and three counts of attempted first-degree assault, naming the other three motorists who were injured.
Felony DUI -- he had six previous drunken driving convictions on his record.
Violation of a protection order, issued in a domestic violence case, which prohibited him from drinking.
Reckless driving.
Grudznske's attorneys have acknowledged that he was intoxicated, at the wheel, and smashed into Wimmer's car.
The charging documents detail Grudznske's previous DUIs, which happened before Colorado enacted its 2015 law that automatically makes a fourth DUI a felony. His first DUI conviction was in 2000, prosecutors said, and his most recent was in 2007.
The jury will not learn about those previous convictions – Judge Christopher J. Munch ruled that will be off limits during the trial.
The murder charge is highly unusual -- a 9Wants to Know investigation found that only a handful of people have previously been charged with first-degree murder in a drunken-driving crash.
Contact 9NEWS reporter Kevin Vaughan with tips about this or any story: kevin.vaughan@9ews.com or 303-871-1862.