DENVER — New body camera videos showing the traffic stop that preceded Tyre Nichols' death, prompted strong condemnation from officials in Colorado.
Nichols, 29, died in the hospital days after he was pulled over in Memphis, Tenn. on Jan. 7. As surveillance videos and body camera footage show, Nichols was beaten and kicked by Memphis police officers in an incident that police first called a "confrontation". An attorney for the family described the beating as "appalling" and "violent."
Five officers have since been fired and charged with second-degree murder, kidnapping and misconduct.
A closer look at addressing 'subcultures' in law enforcement
Dr. David Thomas not only uses his 20 years of law enforcement experience to help train police, but he teaches as well.
But when it comes to offering perspective on this particular encounter, Thomas says there is no excuses around the conduct of the officers.
"So there's nothing that I can say that would say, okay, 'this is what stands out.' This was abuse from the beginning to the end and it was a violation and it was murder," he said.
He says that was made especially clear by the way the officers spoke about pursuing Nichols after he first ran away from officers.
"And they thought about that at the traffic stop," he said, referring to the officers conversations shown in the video. "...To me, that was more bravado. And, you know, oh 'he grabbed my gun' or 'he did this' or 'he did that.' So to me, what they were trying to do in that in those conversations was justify everything that they did."
Thomas also noted that the obvious lack of any police intervention to de-escalate the actions of the officers.
"Part of your training as as a law enforcement officer is when you use force and a control is established, you are to immediately stop that use of force," he said. "Why didn't you ever stop and attempt to establish control? Why didn't you ever stop and put his hands behind his back? At what point did you learn how to hold somebody up by both arms and then punch him in the face? You're never taught that. Never. There's no need for any of what you saw."
Overall, he feels a change would have to be addressed within a police department.
"And people need to understand is that policing has subcultures. And in those subcultures, you're going to have these types of incidents, you're going to have these types of officers. Race plays no role in that. It is a segment of the culture of policing in organizations. And that needs to be addressed by the chief," he said. "But I don't think the officers who have this type of behavior - I don't think they recognize how that tarnishes all the other officers in this country and how much more difficult it makes their job. And that's why I feel sorry, because I feel sorry for the guys and gals that are actually out there trying to do a good job. They have to live with this."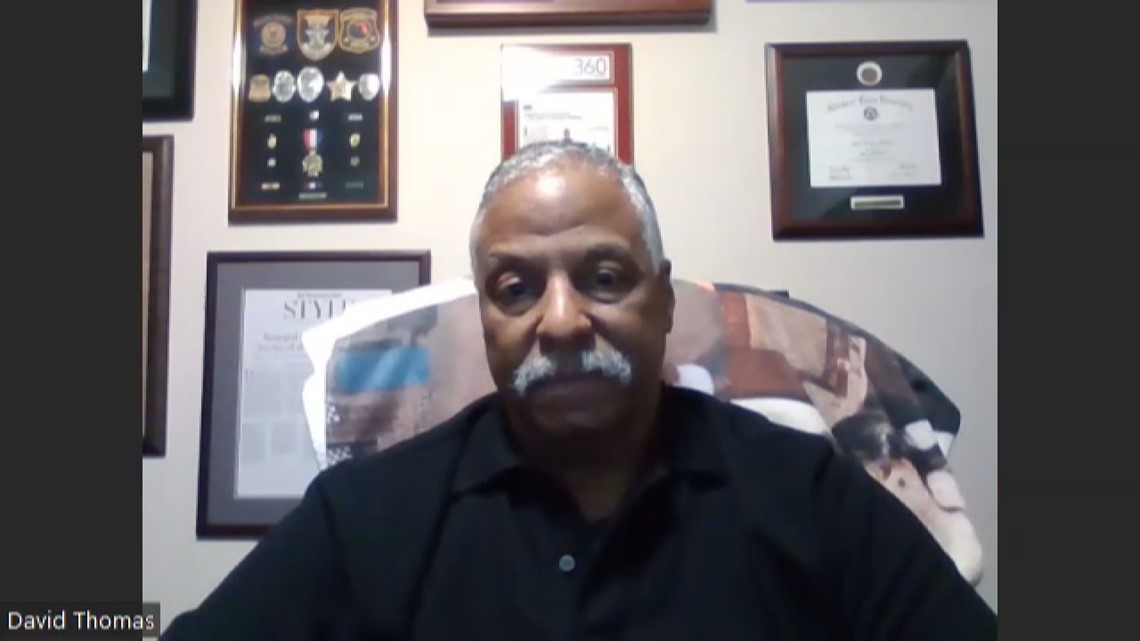 Denver Police Department
Denver Police Chief Ron Thomas felt it was important for the public to understand his shared anger at the situation -- calling the conduct of the officers, criminal.
"We should all not stand for and tolerate this kind of behavior, you know, from our police officials that are sworn to protect us," Chief Thomas said before being able to view the videos on Friday. "And so I share that anger. I share that outrage, that disappointment. And I understand why people would be inclined to demonstrate in a situation like this to show that that this shouldn't be happening. This can't be happening anymore."
The case in Memphis has prompted a conversation in the police department as well, he says.
"There's been a lot of, you know, disappointment that yet again, you know, here is another police department where members of that department of have acted inappropriately. And it's certainly a stain on the entire profession." said Thomas.
When asked for his perspective from the lens of a leader in law enforcement, and as a black man, he explained that the situation is angering regardless of race.
"It's disappointing. You know, I think myself and every other member of the community was really hoping that George Floyd would be the last instance that this would happen, that someone would die at the hands of the police. That's obviously not the case. And so that's troubling to me. I understand why the community is angry and they should be," he said.
Thomas also noted the need for police intervention in such situations where officers could de-escalate another officer's actions.
"Certainly there's a legal obligation to report a crime or to report in an appropriate use of force. But I also think there's an obligation to step in and stop that from even happening in the first place," Thomas said. "And it's disappointing [that] in this situation that there are five officers and not one of them chose to step forward."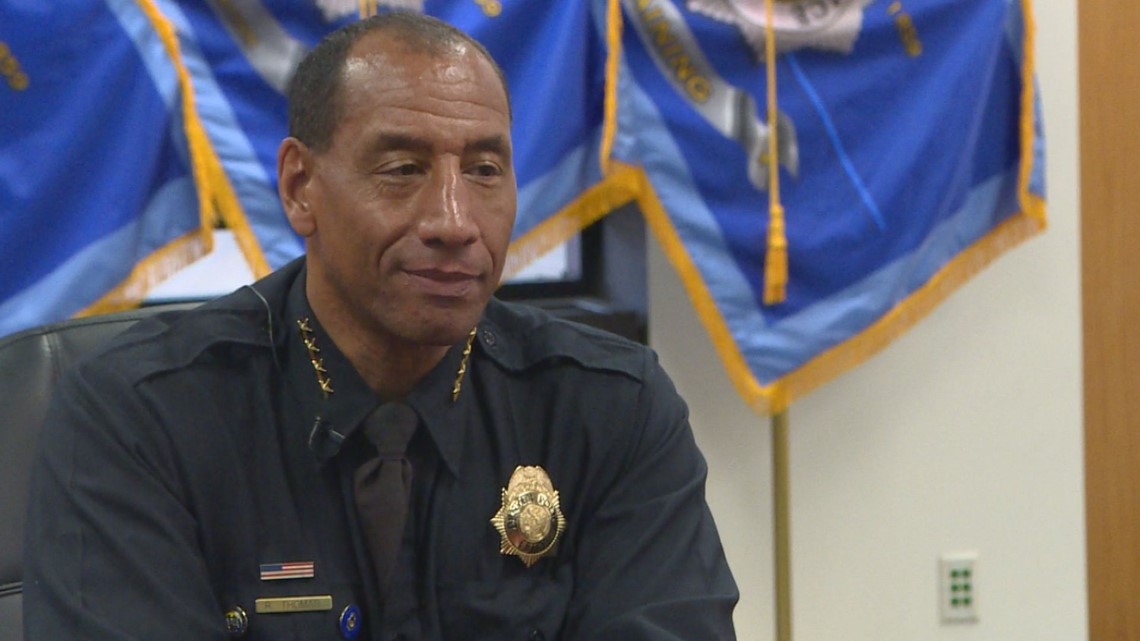 Gov. Jared Polis (D)
"Coloradans mourn with the Nichols family and the Memphis community during this difficult time. This incident is inhumane and appalling and our heart breaks for the senseless death of Tyre Nichols, no parent should have to experience what the Nichols family is going through. I appreciate the swift action by Tennessee law enforcement in the termination, investigation, arrest, and filing of charges against those involved, and hope that they are held accountable to the greatest extent of the law."
"Violence has no place in our country, state, and communities. As we heal together during this difficult time, we must live our values, and we should all treat each other with the respect and love we all deserve."
"Americans need to be able to trust those who have chosen to protect them and serve their communities. Colorado has taken steps to work toward ensuring law enforcement is well-trained to prevent similar tragedies, and also accountable to the people they serve. Making Colorado one of the ten safest states over the next five years cannot be achieved without law enforcement building trust in the communities they represent. While there is more work to do to continue building this trust, I am proud of the community-driven, bipartisan initiatives being pursued here, including robust training supported by a public safety coalition and approved by the state legislature, and other measures to support excellence in policing."
Colorado Dept. of Public Safety
"It is difficult and physically sickening to see individuals who are entrusted with protecting the public engage in such heinous acts. As you process the horrifying behavior of five uniformed officers in Memphis, please know that the members of the Colorado Department of Public Safety share your shock, disbelief, disgust, and yes, anger. Those of us who are members of law enforcement commit our careers to protecting and serving our community and every individual within. For most of us, this is not just a job: it's the embodiment of our values and the core of our lives — indeed, our members put their own lives on the line to serve others. We work constantly to build and maintain trust with those we serve and protect. Incidents like this endanger our communities both directly, due to their violence, and indirectly, because they erode public trust in public safety institutions and harm the morale of the ethical, caring majority of public safety professionals.
We are deeply saddened for the family, friends and loved ones of Tyre Nichols. We hope that there will be swift and thorough justice in the resolution of this case."
Signed:
Stan Hilkey, Executive Director of the Colorado Department of Public Safety
Matt Packard, Chief of the Colorado State Patrol
John Camper, CBI Director
Chris Schaefer, Incoming CBI Director
Boulder County law enforcement
El Paso County Sheriff
Colorado Springs Police Department
"I want to emphasize that all police departments should be having conversations with our communities about what law enforcement looks like moving forward. This includes the Colorado Springs Police Department," Chief Adrian Vasquez said.
9NEWS+
9NEWS+ has multiple live daily shows including 9NEWS Mornings, Next with Kyle Clark and 9NEWS+ Daily, an original streaming program. 9NEWS+ is where you can watch live breaking news, weather updates, and press conferences. You can also replay recent newscasts and find videos on demand of our top stories, local politics, investigations and Colorado specific features.