WESTMINSTER- Meghan Bigelow stood with a walker and made her way down the hallway a bit. Asa Bigelow snuggled with three of his cousins and has been making an effort to communicate with the help of a Trach.
That's according to entries on the Caring Bridge website, which offers updates on the progress of two of the victims in a suspected road rage incident that ended with four people shot. A "Trach" is short for "Tracheostomy," a surgical procedure used to facilitate breathing via an opening in the throat.
Meghan Bigelow, 41, and her three sons were on their way to the dentist June 14, when they were involved in a road rage incident. The suspected shooter, 23-year-old Jeremy John Webster, admitted to police he opened fire on the family, according to court records. He on June 21 was formally charged with murder, attempted murder and assault.
Vaughn Bigelow Jr., 13, was killed in the incident. Meghan Bigelow's 12-year-old son Cooper Bigelow was able to jump from the car and flee, according to court records. A fourth victim, 40-year-old John Gale, was injured in the shooting, treated and released.
A June 26 entry says Meghan Bigelow is "standing with the support of a walker" and "took a short talk today."
"Today, [Asa] met the speech pathologist and they began the work of learning how to communicate with a Trach," the post also says. "It was so amazing to hear him talk. His voice was not the same, but I am so hopeful that we will be able to talk again soon."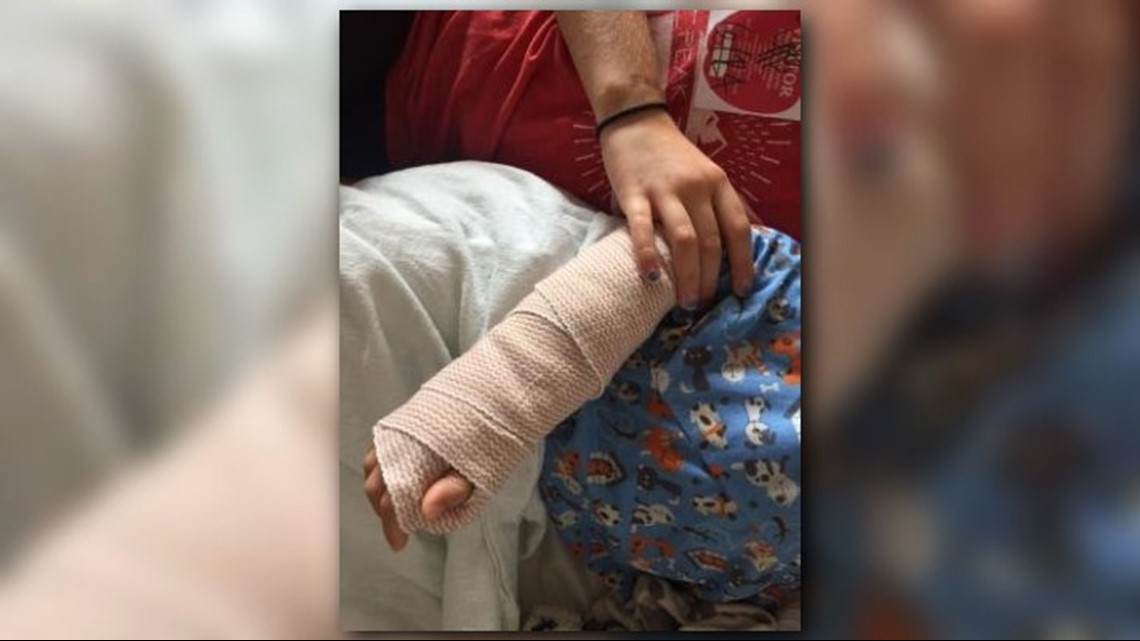 Meghan Bigelow continues treatment in the Progressive Care Unit at a local hospital. Asa Bigelow is being treated at a different local hospital. 9NEWS is choosing not to release the names of the hospitals to preserve the family's request for privacy.
"I was impressed by the progress [Meghan] had made," says an entry from "Uncle Guy." "She has much better use of her hands now and was able to walk a bit down the hall, twice as far as yesterday!"
Asa Bigelow went into surgery June 25 to "do a skin graft from his hip to help his arm heal safely," a post from that day says.
"He was a brave little guy," it says.