COLORADO SPRINGS — The Colorado Springs police officer who was critically wounded in an exchange of gunfire with an armed suspect is showing some small signs of improvement, the department said on Facebook.
Officer Cem Duzel remains in critical condition but has had some movement on both sides of his body overnight, according to the post. Family members and friends are with him at the hospital.
Duzel, a 5-year veteran of the department, was shot and critically wounded early Thursday morning near East Platte Ave and East Boulder St., Colorado Springs police during a news conference.
He's assigned to the Sand Creek division and works as a patrolman.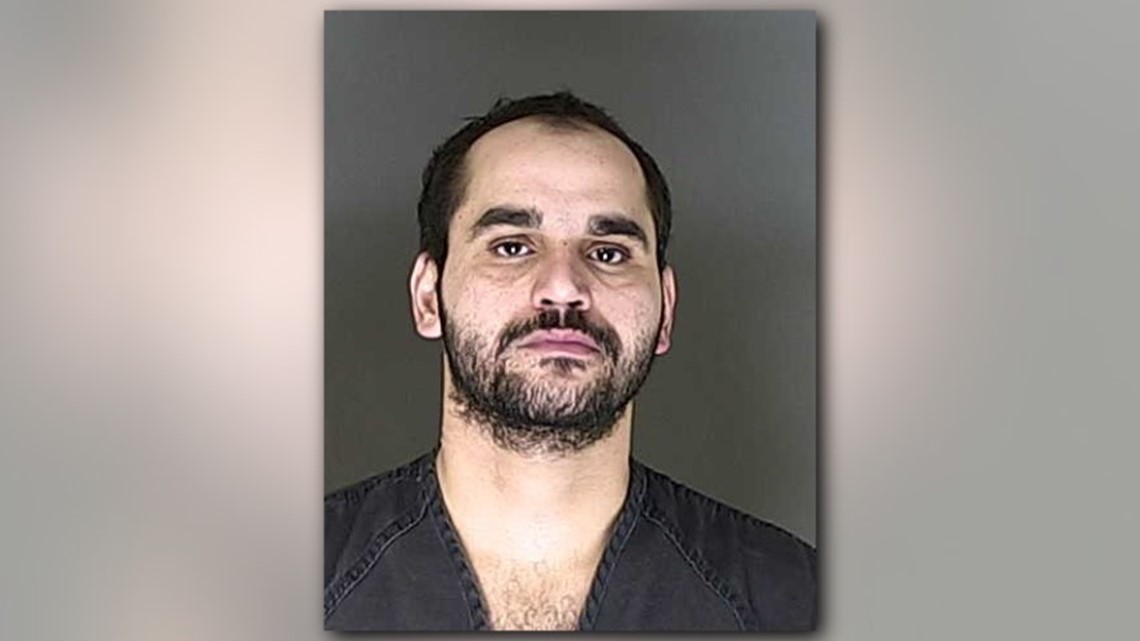 The El Paso County Sheriff's Office said the suspect, identified as 31-year-old Karrar Noaman Al Khammasi, was also wounded but had non-life threatening injuries. He faces charges of Attempted First-Degree Murder, Possession of a Weapon by a Previous Offender and Felony Menacing, the sheriff's office said in a release Friday morning. He's being held without bond.
Anyone with information about Al Khammasi should contact the Sheriff's Office tip line at 719-520-6666 or Crime Stoppers at 719-634-7867.
Police received numerous calls about an armed man firing shots in the area of Bonfoy Avenue and Boulder Street around 2:45 a.m. Thursday. When officers arrived they exchanged gunfire with the person they later identified as Al Khammasi, the Colorado Springs Police Chief said during a Thursday morning news conference.
Al Khammasi has been arrested and charged several times over the last five years, according to the Colorado Bureau of Investigation. Before this year, he's been to court on minor traffic offenses, contempt of court, and trespassing.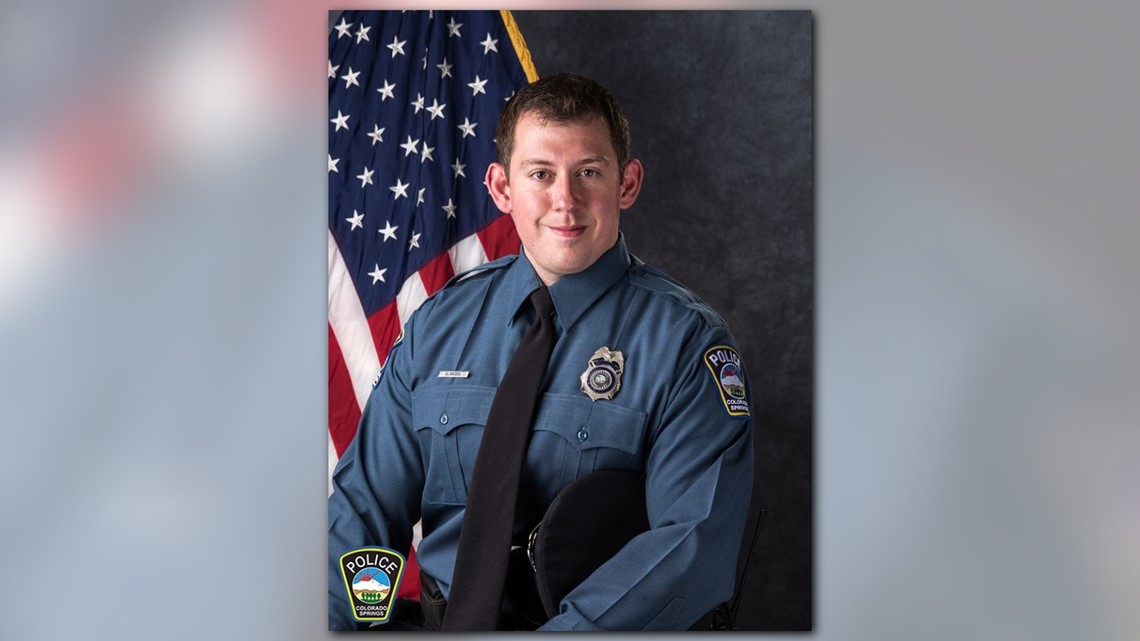 In January 2018, Al Khammasi was arrested on several charges, including assault and possession of a weapon by a previous offender.
The mugshot attached to this story is from a previous arrest, as Al Khammasi is currently still in the hospital, per the El Paso County Sheriff's Office.
A spokesperson for Uber told 9NEWS reporter Marshall Zelinger that a female Uber driver kicked out a passenger due to their behavior early Thursday morning. The driver called 911 when that passenger started firing shots outside the vehicle, the spokesperson said.
The incident occurred in the same area where Officer Duzel was shot and wounded.
"Our thoughts are with Officer Duzel, his family, and the Colorado Springs Police Department. We stand ready to support the investigation and CSPD during this difficult time.," said Uber Colorado General Manager Dave Britton.
A fund has been set up to help pay for the officer's medical bills. The Sheriff's Office said you can mail or drop a donation off at 516 N. Tejon St., Colorado Springs, CO 80903. You can also call 719-634-0058.
The community Officer Duzel protects showed its support by gathering for a vigil Friday night.
Organizers of the vigil, which took place at Boulder Park in Colorado Springs, made sure to position everyone in a way that allowed Duzel's family to watch from inside the adjacent hospital where he is being treated.
Employees of the El Paso County Sheriff's Office helped organize the vigil and know all too well the importance of doing so.
Back in February, a Colorado Springs Police officer was shot and wounded during an incident that injured two El Paso County Deputies and killed El Paso County Deputy Micah Flick.
Deputy Flick was the third Colorado law enforcement officer killed in the line of duty since December 31.
Not since 1987 has Colorado lost three officers in such quick succession. Denver Sheriff's Deputy Daniel Stillwell, Aurora Police Department Agent Edward Hockom and Colorado State Patrol Trooper Charles Fry were killed between Sept. 6 and 26 in 1987.
Janet Huffor, the El Paso County Sheriff's Office Chief of Staff, helped organize Friday's vigil for Officer Duzel and recalls the community's outpouring of support for Deputy Flick.
"This community rallied around us from the very evening that incident occurred and they still have not stopped," Huffor said. "As soon as this community found out about Officer Duzel they have already begun to rally and raise funds for him and his family. It means a whole lot in the law enforcement community to have the relationships and support we have here."
Deputy Flick's brother-in-law, Chris Brown, used to work for CSPD and knows Officer Duzel.
"Cem is the kind of guy you want to show up on that call he responded to the other night. He is the one this community wants to show up to protect them," Brown said.
Deputy Scott Stone, who was injured in the same shooting that killed Deputy Flick, also spoke on the importance of Friday's vigil.
"I can tell you how much this means to him and his family to know that the community is behind him," said Stone. "Your continued support of him is going to be crucial. Don't stop loving him."