ENGLEWOOD, Colo. — A small group gathered at an Englewood apartment complex Wednesday night, to honor the two women killed nearby.
The Arapahoe County coroner's office hasn't officially identified the two women. Usually, authorities share that information publicly after speaking with family members, but locating the next-of-kin for the women has been difficult. The group that hosted the vigil is working with the coroner's office to find potential connections.
However, the arrest affidavit does name the two victims so 9NEWS is choosing to report that information at this time. They are 70-year-old Bethany Maclaren and 35-year-old Ruth Jennifer Maclaren.
At Wednesday night's vigil, members of the local Nepali community, including the Colorado Nepal Alliance, said Bethany was also known as "Pavitra."
"We heard about this tragedy, we were really trying to find out – who [she is], from what community does she belong," said Sangeeta Shrotriya, one of the people working with authorities to help track down information about the victims.
"I think it's more about the feeling, that the community is there for each other in this time of tragic situation."
The Colorado-based Nepali community said they believe Bethany (Pavrita) was actually from India, with some Nepali descendants, and they don't believe she had local family.
But it was important to them to make sure somebody, even if it's strangers, to honor the two lives lost.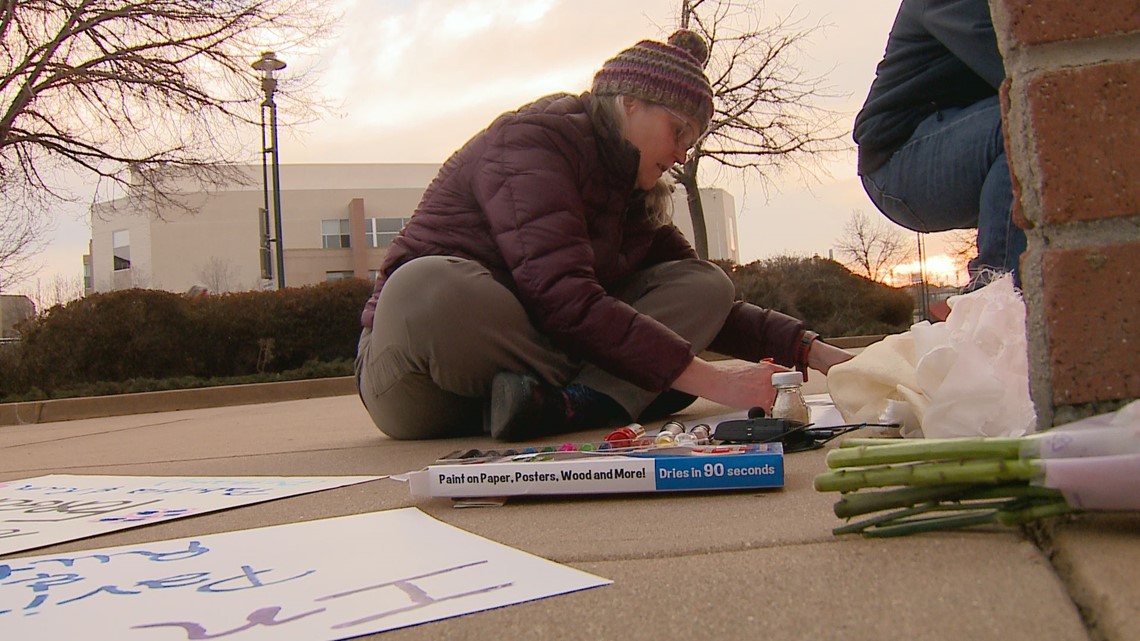 "We didn't know them, but they were part of us. They're members of our community," said Anne Hines, the founder and executive director of Colorado Nepal Alliance, during the vigil.
"Pavitra and Ruth, you are not forgotten. We hope your souls have easy passage… We hope we're soon able to find the rest of your family … No one deserves to go to their grave without their family knowing of their fate. Thank you so much for shining your light on this earth while you were here. We will always remember you."
"What we tried to do is find that connection, right?" Shrotriya added. "We are really well connected as humans and we can be there for each other. I think that is what we are doing."