LITTLETON, Colo. — As Women's History month comes to an end, a Colorado artist is keeping the memories of influential women alive through her paintings.
Cheryl Garcia's series titled "Wacky Women in History" offers a whimsical depiction of prominent women. With each stroke of her brush, she hopes to honor their legacies.
"I just realized how we're losing these women through time and just didn't want to do that. I wanted to keep them up front in everybody's minds," Garcia said.
She started during the pandemic. Garcia said she was doodling and began to see Frida Kahlo taking shape in the piece. From there, it's blossomed into more.
"I want to be comical, but I also want to be respectful," Garcia explained, "I do each one of them based on something that strikes me. Some famous saying, something that they've done."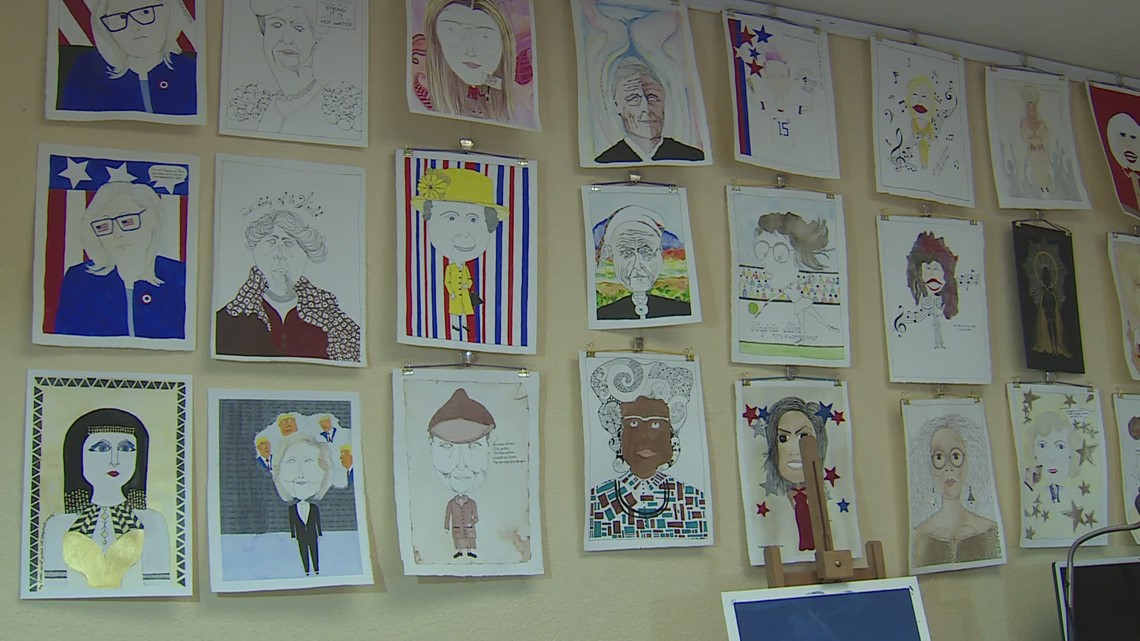 From Queen Elizabeth to Billie Jean King, there are more than 38 pieces. According to Garcia, there's no end in sight to the growing collection. "I can't stop because people keep sending more and more names of women that I need to do."
The project holds a special place in Garcia's heart. Honoring these important women is what brought back the desire to paint after her wife, Victoria Erickson, died in 2018.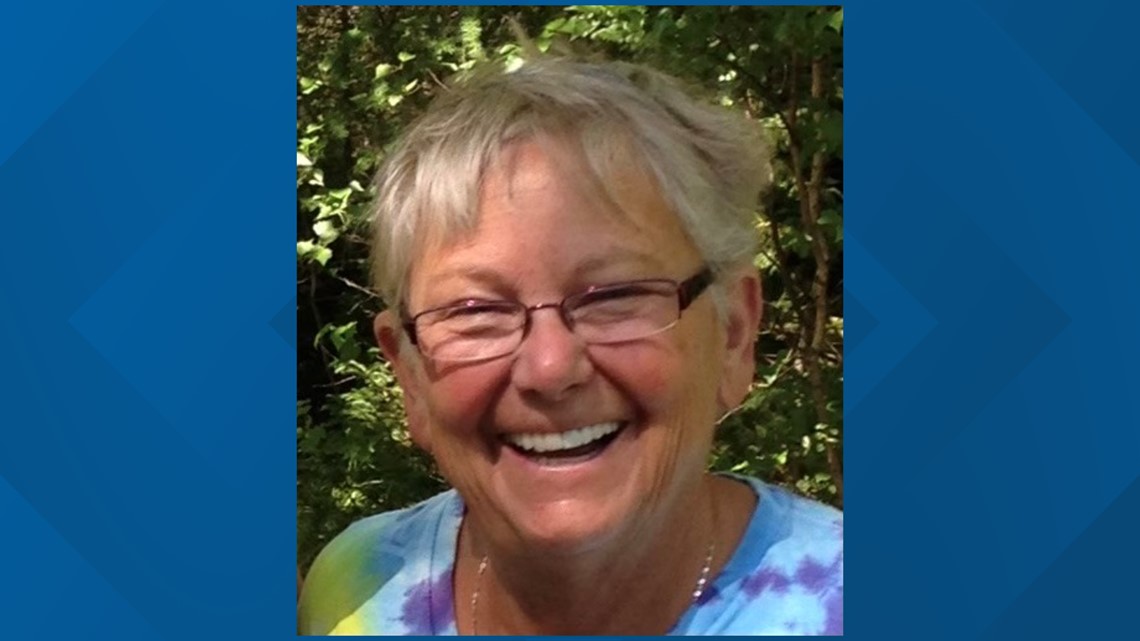 After Erickson's death, Garcia said, "I stopped painting all together. I just didn't have it in me to do it anymore."
Erickson may not be known by many, but no one's meant more to Garcia. A special wacky painting of Erickson hangs in the studio, continuing to bring inspiration years after she's been gone.
"She's always with me in some fashion. After 20 years you can't ever forget anybody," Garcia said.
Erickson's depiction isn't part of Garcia's official series. She explained that the piece is her own special wacky.
Garcia's website displays the different women the collection currently makes up. There is also the opportunity to suggest someone she should paint next.
More from Amy Hunter:
9NEWS+
9NEWS+ has multiple live daily shows including 9NEWS Mornings, Next with Kyle Clark and 9NEWS+ Daily, an original streaming program. 9NEWS+ is where you can watch live breaking news, weather updates, and press conferences. You can also replay recent newscasts and find videos on demand of our top stories, local politics, investigations and Colorado specific features.