HIGHLANDS RANCH, Colo. — Joshua Jones is one of three students who classmates say tackled one of the two shooters who opened fire at STEM School Highlands Ranch last week.
The shooting injured eight and prompted a police response involving multiple agencies across the Denver metro area.
Jones was shot twice in his effort to save others. But his family said in a statement they feel lucky.
"Like most, we consider ourselves fortunate the result was not much, much worse," the statement reads.
Jones spoke to a group of local media on Tuesday, one week after the shooting, and said he wanted to thank the community for the outpouring of support he's received.
He also talked about that day.
"It was a pretty normal day, I just went to school like normal," Jones said. "Then the shooter came in, he retrieved the gun from what he was carrying it in, brought it up, said nobody move."
Jones said he, and two of his classmates, did not listen to that command.
"We rushed him," Jones said. "I pulled him to the ground, Brendan got the gun, Kendrick shoved him against the wall first off."
Kendrick Castillo, 18, charged one of the shooters along with Jones and a third student identified as Brendan Bialy. Castillo was shot and killed.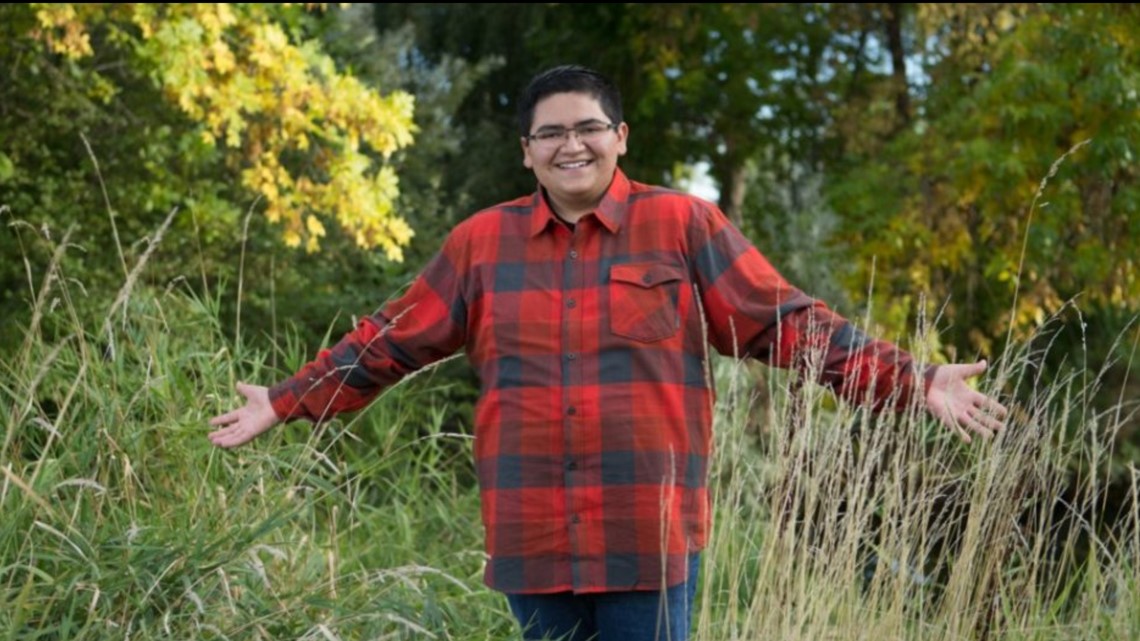 "We're missing one of the kids who's been with us since the very beginning," Jones said, speaking about how he believes graduation will be more somber than it would have otherwise. "Kendrick has been there for as long as I can remember."
Jones said he doesn't remember exactly what made him get up and rush the shooter that day, but he's glad he did.
"There wasn't a whole lot going through my mind at the time," he said. "Adrenaline, it wipes out all thoughts you have. I can't remember a whole lot from that day. I can't stress enough how much adrenaline was coursing through my system at that time."
WATCH BELOW: STEM school shooting hero says quick decision to stop suspect wasn't possible without his classmates
Jones said he was shot in his upper thigh and in the mid-calf of his left leg. He said the response from emergency responders that day has helped shape his future.
"I'm going to train to be an EMT," he said. "I've thought about being an EMT but I also thought about a whole lot of different expertise. But after what's happened, the EMT's were so incredibly helpful and kind, I want to help those that need it."
Watch Jones' full interview:
In an interview with NBC on Wednesday, Castillo's parents, John and Maria Castillo, said they were very proud their only son did what he had to do to protect other students.
"I want the world to know he was a kind, compassionate person who was selfless - gave up his life to protect others," John Castillo said.
Bialy, a current poolee in the Marine Corps Delayed Entry Program (DEP), also helped subdue a gunman, according to his lawyer and multiple sources.
Bialy said Castillo and Jones immediately charged the suspect when he entered the class. Bialy explained that students were already in their class when the suspect entered — he was supposed to be in that class at the time and was late, Bialy added.
Jones was taken to the hospital after the shooting to be treated for his injuries but his family said he is now recovering at home.
"While we appreciate the outpouring of support and love from our community, we respectfully request at this time privacy for Josh and our family as we begin the healing process physically, mentally, and emotionally."