DENVER – Studies show that African American babies have a higher chance of dying before they turn one than Hispanic and white infants do in Colorado.
One in 10 African American babies are born prematurely – and that's the No. 1 cause of infant death, according to March of Dimes.
The Colorado Department of Public Health and Environment reports 12 out of every 1,000 African American babies born in Colorado won't live past their first year.
That number is four out of every 1,000 white babies – and seven out of every 1,000 Hispanic babies.
Why are the odds worse for children of African American mothers?
Rocky Mountain PBS News reporter Katie Wilcox has been trying to answer this question since June 2015.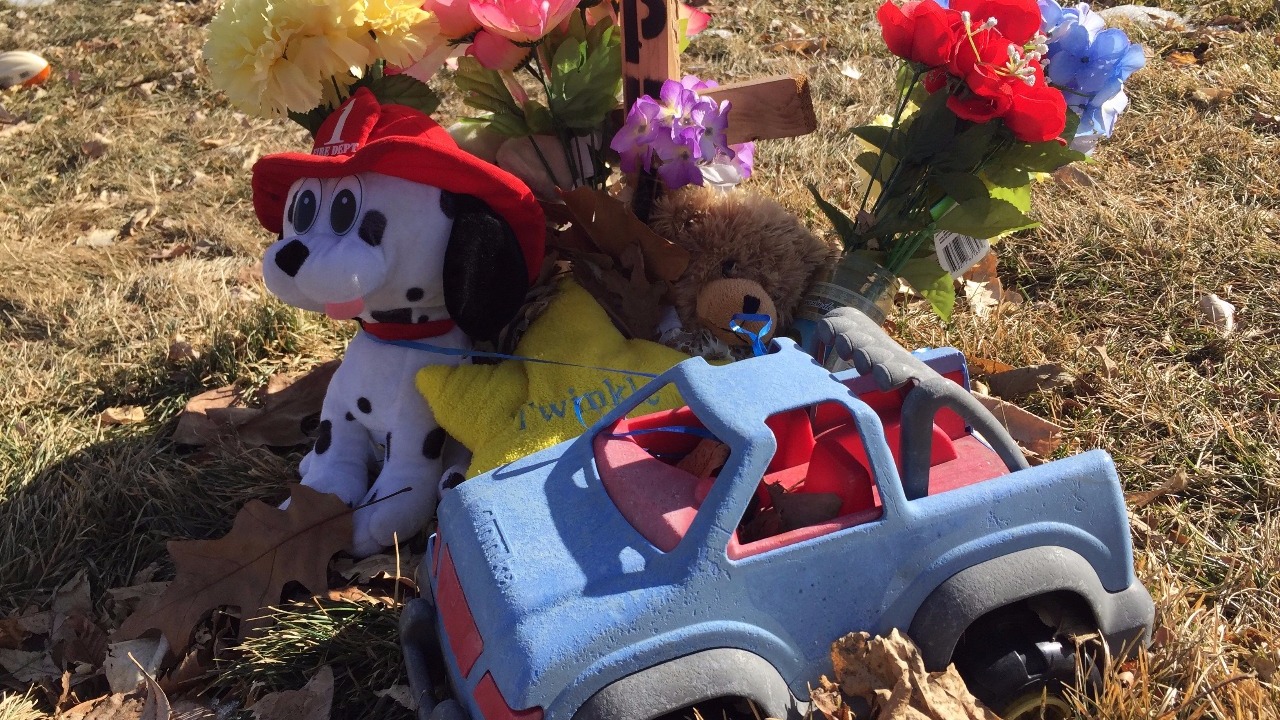 She spoke to national and local medical experts, along with women who have lost their children unexpectedly.
Her 30-minute documentary "Precious Loss" airs on Feb. 19 on Rocky Mountain PBS at 7:30 p.m. The story is part of Rocky Mountain PBS' ongoing project "Race in Colorado."
"We know that stress can influence pre-term birth," Wilcox said. "That's true for people of all races. What's pretty fascinating is that African Americans have such significantly higher rates of cortisol, the stress hormone."
Feelings of isolation and racism are what causes the stress, experts say. That is separate from access to medical care, income and education levels.
"Even if you take the wealthiest black woman, her rate of preterm birth is still higher than the poorest white woman," Children's Hospital Colorado Neonatologist Dr. Sunah Hwang told Rocky Mountain PBS. "Studies have demonstrated that maternal reports of racism have resulted in high rates of stress, inflammation and preterm birth."
"The women I've met say there is the stress of 'I'm looked at differently because I'm black in the United States,'" Wilcox said. "They told me about feeling isolated and feeling like they're being followed. They don't feel like they have an equal chance at getting a job and feel like they're being judged. All those things build up."
The latest U.S. Census data reports African Americans make up 4.5 percent of the population in Colorado.
However, in this community this kind of chronic stress – not to mention the rates of pre-term births and the elevated numbers of infant mortality -- are showing up in cities all over the U.S.
Wilcox talked with Dr. Camille Hoffman at Denver Health Medical Center. She works with the expectant mothers who come to her for prenatal care. Hoffman is determined to make sure they are healthy -- not just physically, but also psychologically.
Since 2011, Hoffman has led a research study in which small samples of hair are cut from women before, during and after pregnancy. She breaks down the hair and looks at it under a microscope to identify how much cortisol a woman is carrying.
Hoffman's first paper regarding the stress study was published last month in the medical journal "Obstetrics & Gynecology."
"Our stress systems are as dynamic as our lives," Hoffman said. "Our cortisol levels go up and down constantly. Measuring cortisol out of hair helps us look at an individual's chronic cortisol stress status."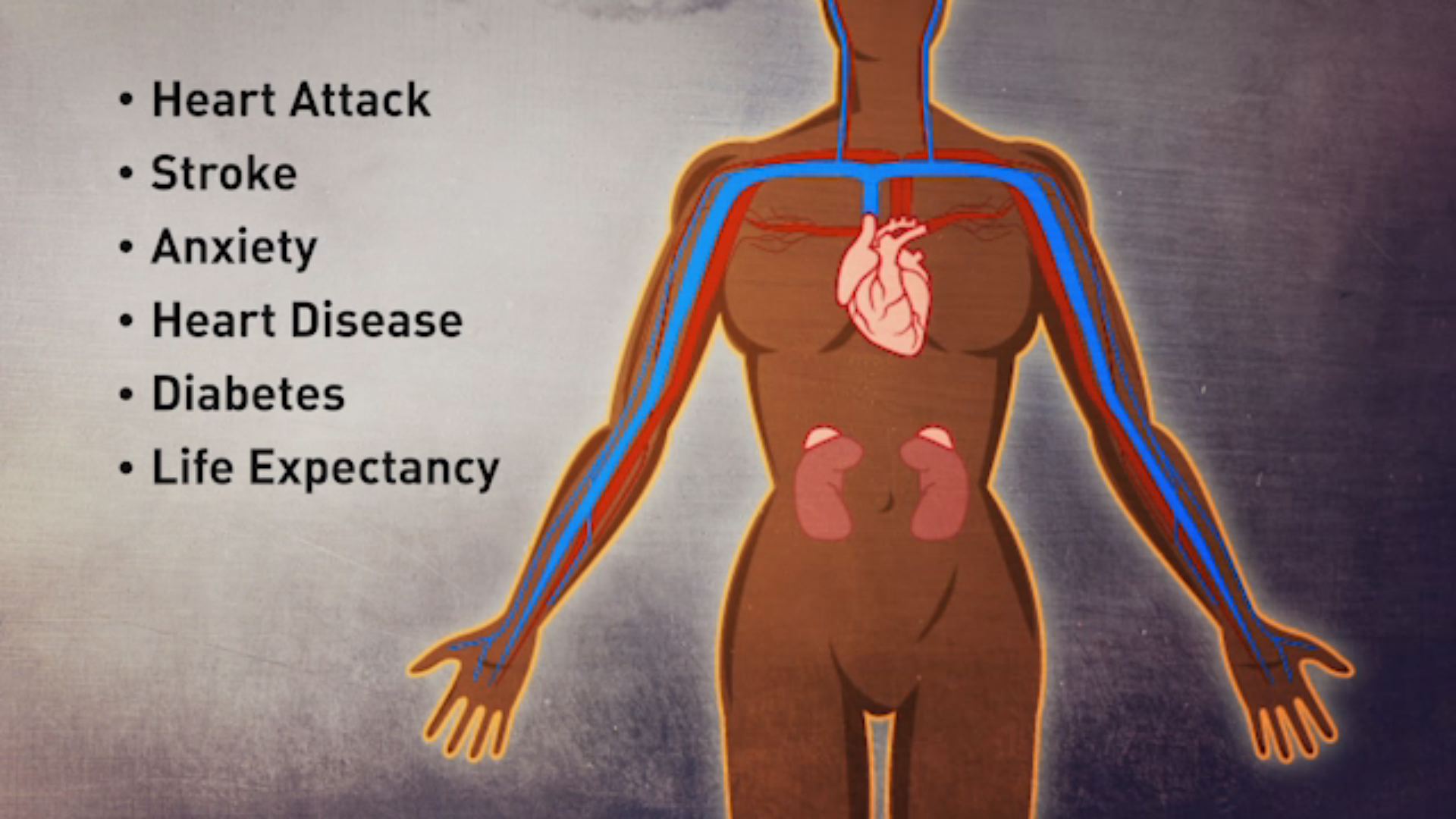 Not only can stress lead to depression, high levels of cortisol are also associated with chronic conditions like cardiovascular disease, stroke, high blood pressure, diabetes and obesity.
Hoffman also tests the hair of infants. She says all infants have high levels of cortisol after birth since that itself is a stressful event. However, she says a mother's stress can carry over and linger in her child.
"We've been able to develop a whole new system and get external funding to start to nurture moms early in pregnancy with the hopes that they have better pregnancy outcomes," she said. "We want their mood and stress levels controlled and make sure they have tools to control that. That helps them be healthier and happier in motherhood and that translates into their baby's happiness."
Children's Hospital Colorado is also working to help secure healthy childhoods.
The City and County of Denver is partnering up with the Colorado Department of Public Health and Environment, Colorado School of Public Health, Nurse Family Partnership, March of Dimes and other local agencies.
The Colorado Breastfeeding Coalition is offering breast feeding support groups to African American moms. The Families Forward Resources Center offers parenting classes to ensure a family thrives.
"Those groups are very important so you have a community you can rely on and you don't feel social isolation," Wilcox said.
Wilcox herself is newly married and has yet to have children. What she learned in her research and the relationships she developed have made an impact on her.
"When I go into these community groups and hear how many of them know somebody who had this loss or had it happen to them personally, that sticks with me like nothing else ever will," Wilcox said.
To learn more about the Rocky Mountain PBS documentary "Precious Loss" along with resources that assist families, visit: http://race.rmpbs.org/health/