BLACK HAWK, Colo. — Efforts to fight a wildfire closed a four-mile stretch of Highway 119 near Black Hawk Saturday afternoon.
The fire grew to four acres before it was contained, according to a spokesperson for the Gilpin County Sheriff's Office (GCSO).
According to Colorado State Patrol, Highway 119 closed between US 6 and Mill Street in Black Hawk at around 2:20 p.m.
Drivers were asked to use Interstate 70 to Central City Parkway as an alternate route to assess the gambling destinations of Black Hawk and Central City.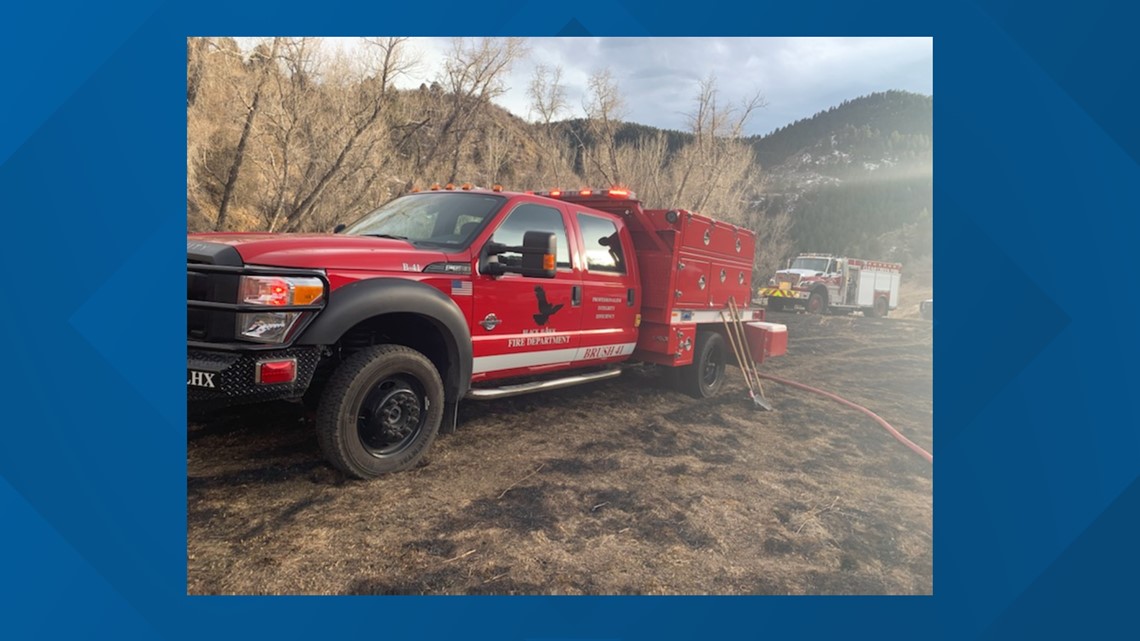 GCSO announced at around 3:30 p.m. that the highway had reopened.
No structures were threatened, according to GCSO.
The weather was dry and windy on Saturday afternoon.