ENGLEWOOD, Colo. — Gov. Jared Polis (D-Colo.) and state fire agencies shared the state's 2021 wildfire outlook and preparedness plan on Thursday, one year after the most active season ever recorded.
Officials stressed the importance of proactively searching for and finding fires before they grow, which becomes more burdensome as fire seasons expand. Since the 1970s, wildfire seasons have increased by 78 days.
Fires are also getting bigger and happening more frequently with 15 of the largest-recorded fires in state history occurring since 2012, and four of the five largest fires in state history taking place in the last five years.
Unseasonable warm conditions, lack of moisture, overabundance of fine fuels and increased recreational traffic across the state were all credited as factors for the 2020 historic fire season.
Officials warn that 2021 has the potential to be another devastating wildfire year, with above average temperatures and below average precipitation forecasted through June.
Those conditions will cause continued drought conditions, and above-average to significant fire potential in portions of southeast Colorado.
Core fire season is expected to begin in the second-half of May, and intensifying drought conditions will expand fire potential northward through June, impacting the majority of the western slope by July.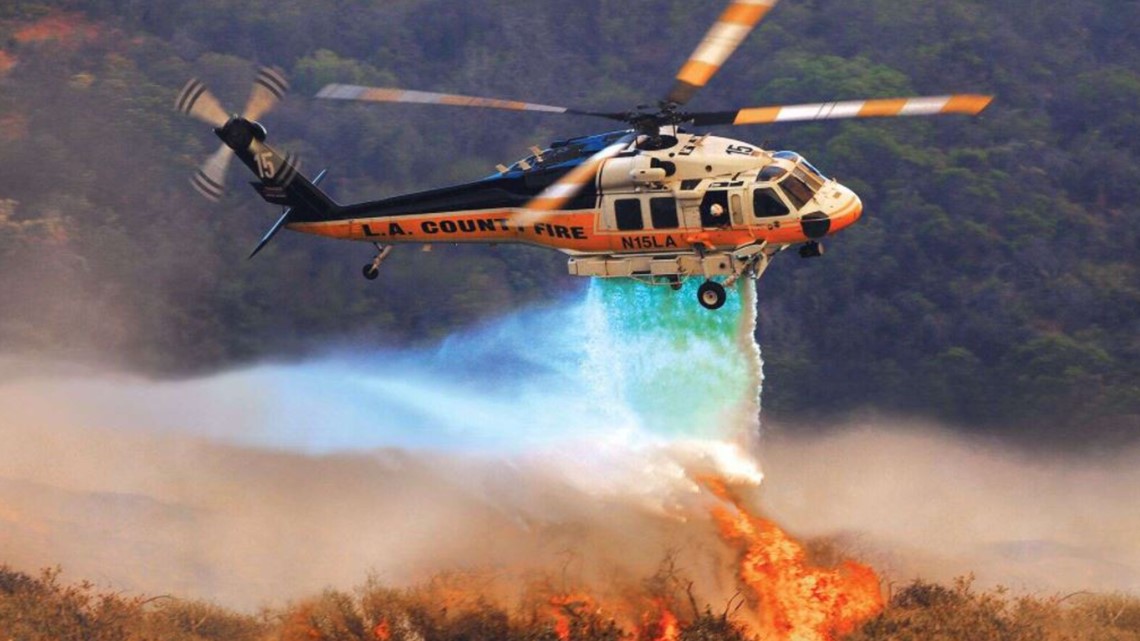 In response to last years destructive fires, officials are focusing on coordinating response efforts between all fire agencies to ensure faster responses to wildfires.
Part of that effort to more quickly and effectively respond to wildfires is the inclusion of air assets in mutual aid agreements with federal partners for the first time.
Officials also mentioned legislation passed in the past year that will help wildfire responses efforts, including a bill that approved the purchase of a Firehawk helicopter that can fly in higher altitudes and at night, unlike normal choppers, and can carry more water.
While the Firehawk will not be available for use until around June 2022, the bill also provided $3 million that is being used to contact a Type 1 helicopter that will be available for use around the end of May.
The legislation also provided more funding to allow for better pre-positioning of fire resources based on information like forecasted fire dangers.
Another piece of legislation provided more funding for aviation support, including the extension of exclusive-use contracts for two single-engine air tankers from 150 days to 240 days.
The exclusive single-use contracts for two Type 2 helicopters were also extended from 120 days to 230 days with additional funding from the legislation.
The legislation also extended the funding for an exclusive-use contract for a large air tanker that was first used by the state last year.
Polis also said that Colorado's growing population that use the state's outdoor areas is also a factor in the increased frequency of fires, because 87% of wildfires are caused by humans.
The state's urban population has increased by about half a million people to 2.5 million, and Polis said the state's population is projected to grow from 5.7 million to 8.5 million over the next two decades.
He asked residents to be mindful of potential ignitors like trailer chains, cigarettes and cigars, camp fires and more.
"A seemingly minor act can cause great devastation in our state," Polis said.
Officials also stressed the importance of residents having plans if a wildfire takes place in their area.
2020 was the most active fire season ever recorded in Colorado. The three largest-recorded wildfires in the state's history led to the evacuation of hundreds of homes and damage to numerous structures everywhere from far northern Colorado to the Western Slope and now to Boulder County. Hundreds of homes were destroyed.
The Cameron Peak Fire in Larimer County was the largest wildfire in Colorado history, at 208,913 acres. The East Troublesome Fire in Grand County was the second-largest, at 192,560 acres. Hundreds of homes were destroyed in the two fires, and two people were killed.
Meanwhile, the Pine Gulch Fire near Grand Junction briefly held the title of largest-recorded fire in state history until it was surpassed by the Cameron Peak and East Troublesome fires.
The Calwood Fire was the largest-recorded in Boulder County at 10,106 acres, and the nearby Lefthand Canyon Fire started just a day later burned another 460 acres.
The Grizzly Creek Fire burned more 32,631 acres in Garfield County and led to the closure of Interstate 70 through Glenwood Canyon and caused concerns about potential mudslides.
The Williams Fork Fire scorched 14,833 acres in Grand County, the Middle Fork Fire in Routt County claimed another 20,433 acres and the Ice Fire in San Juan County burned 596 acres.
In addition, the Mullen Fire in neighboring Wyoming was the largest in that state's history, burning more than 176,000 acres, including parts of Colorado along the border.
> Top stories from 9NEWS curated daily just for you! Sign up for the 9NEWSLETTER right now to get can't-miss stories, Next and Broncos content, weather and more delivered right to your inbox.