LOGAN COUNTY - Two days after a fast-moving brush fire engulfed more than 32,000 acres in northeast Colorado, fire crews say it is fully contained.
Logan County residents who have occurred property damage from #logancountywildfire should contact EOC 970-522-8670 for more information.

— Logan OEM (@LOCO_EM) March 7, 2017
According to the Logan County Office of Emergency Management, the fire has destroyed four homes and 15 outbuildings between Logan and Phillips County. While one firefighter reported a minor injury due to blowing soot and debris, there are no reported injuries to citizens.
The fire sparked around 11:30 a.m. near Sterling and Proctor.
Tuesday, the Colorado Cattleman's Association urge people to help out local farmers and ranchers.
April Horton and her two kids live in Fleming, a small town of about 400 just 15 miles west of Haxtun, where the fire was encroaching for most of the day.
They evacuated shortly after receiving the notice.
"My aunt lives just north of Haxtun and we went by there just a little bit ago and everything's pretty much burned down," Horton said. "My mom's been trying to call her, my whole family is kind of at my brother's house and they've all been trying to get a hold of her."
Eighty firefighters are expected to work the fire Tuesday, with more resources expected. On Monday, firefighters said the smoke was so thick they couldn't see two feet in front of them.
At one point, visibility was so low that two firetrucks got stuck in the sand because crews couldn't see where they were going – leading to a few minor injuries to firefighters.
I-76 was closed for hours about 20 miles east of Sterling, according to Colorado State Patrol - Sterling for the grass fire as well as high winds and blowing smoke. Dirt and debris caused visibility issues.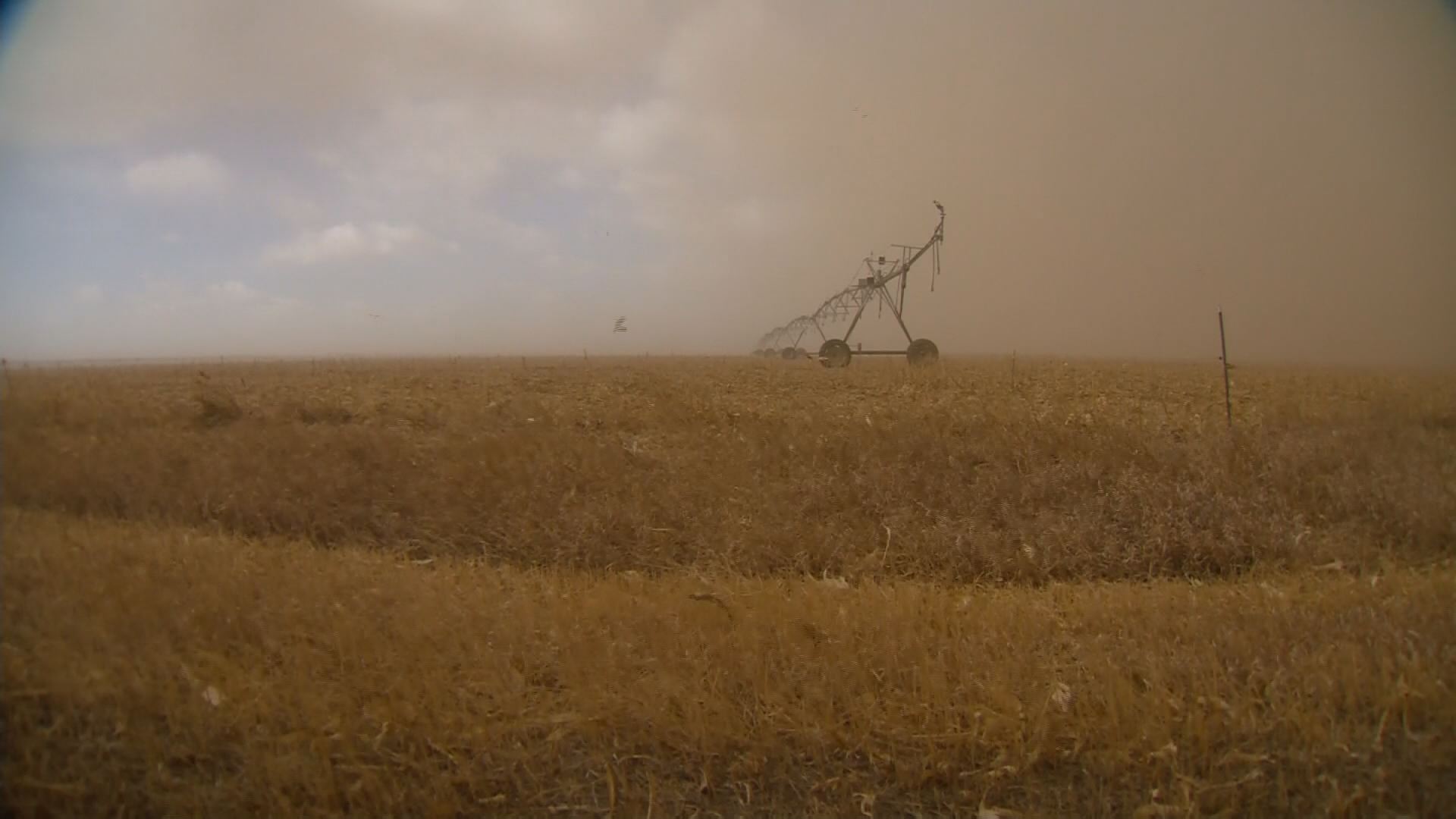 Fleming School and Caliche High School were evacuated as a precaution and students were taken to another location. Haxtun School also evacuated to Lone Star School.
The Colorado Department of Public Health and Environment recommends if smoke is thick or becomes thick in your neighborhood you may want to remain indoors.
This is especially true for those with heart disease, respiratory illnesses, the very young, and the elderly. Consider limiting outdoor activity when moderate to heavy smoke is present. Consider relocating temporarily if smoke is present indoors and is making you ill.
The CDPHE says if visibility is less than five miles in smoke in your neighborhood, smoke has reached levels that are unhealthy.
Logan County is located in extreme northeast Colorado along the Colorado-Nebraska border.