LARIMER COUNTY, Colo. — The Cameron Peak Fire burning in western Larimer County has consumed 18,287 acres as of Sunday morning and is 0% contained.
> Due to technical difficulties, officials said the briefing was recorded instead of being streamed live:
A small amount of rain fell over the fire temporarily lessening fire activity on Wednesday.
The rain from Wednesday lessened activity on the north and east sides of the fire Thursday as well, due to the relative humidity being higher, according to the incident meteorologist of the Rocky Mountain Blue Team.
Fire officials said Thursday that most of Wednesday's fire spread occurred on the south and west sides of the fire area. In the Rawah Wilderness, the fire burned into timberline, a natural barrier that is expected to limit further growth in that direction.
Parts of Rocky Mountain National Park are now closed as firefighters move in to protect, according to a video announcement shared Tuesday.
Additional closures were made Thursday in the Canyon Lakes District, including the Buckhorn Corridor. Fire officials said the closure is for safety purposes in the case of an evacuation rather than the fire's behavior. All of the closures can be found on their website.
PHOTOS: Cameron Peak Fire in Larimer County
The Cameron Peak Fire is burning in an area about 60 miles west of Fort Collins. The cause of the fire is being investigated but is believed to be human-caused.
The fire started Thursday, Aug. 13 in the Arapaho and Roosevelt National Forests near Cameron Pass and Chambers Lake, 15 miles southwest of Red Feather Lakes.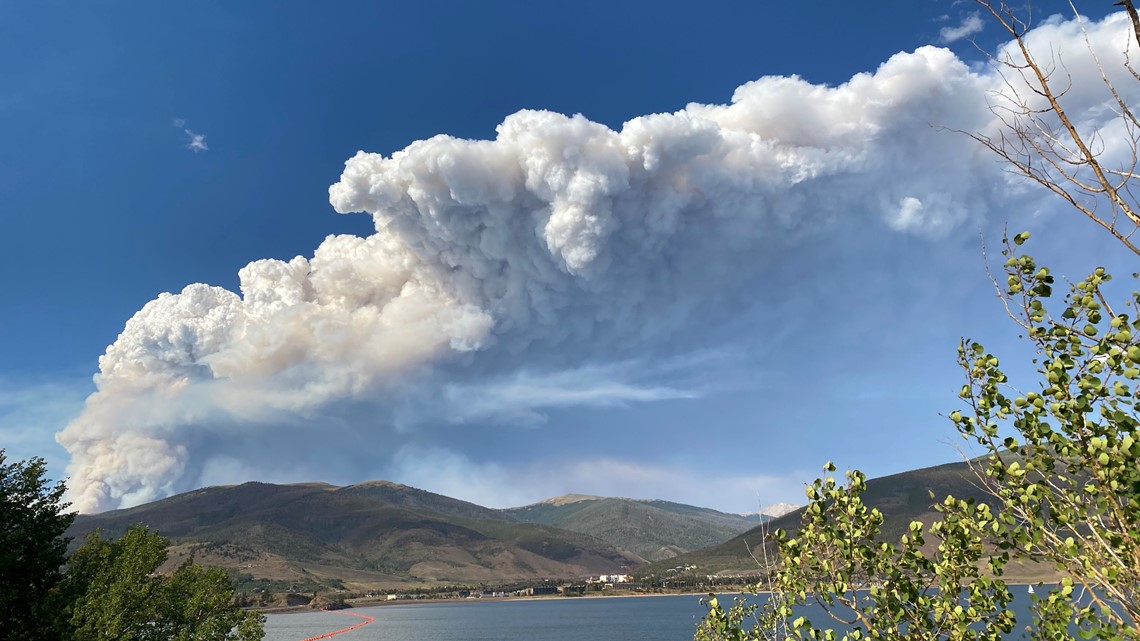 Colorado Highway 14 is closed from Rustic to Gould, as of Thursday, Aug. 20. There is heavy fire traffic through the Poudre Canyon as crews access the fire area.
A portion of the Roosevelt National Forest is closed, including all National Forest System lands west of County Roads 69 and 63E, east of the Colorado State Forest, south of County Road 80 C and north of Rocky Mountain Park.
The closure had impacts on numerous recreation sites, including many trails and trailheads. A number of boating and fishing sites were closed, including Chambers Lake. Picnic sites closed include Bellaire Lake, Bennett Creek, Cameron Pass, Chambers Lake, Fish Creek and Tunnel.
Campgrounds closed include:
Aspen Glen
Bellaire Lake
Big Bend
Big South
Browns Park
Chambers Lake
Grandview
Jacks Gulch
Long Draw
North Fork
Sleeping Elephant
Tom Bennett
Tunnel