COSTILLA COUNTY - Homes have been destroyed and destroyed by a wildfire that has burned more than 50,000 acres just east of Fort Garland in southern Colorado, according to local emergency management officials. They did not specify how many homes and other structures were burned.
The Spring Fire in Costilla County was 5 percent contained as of Sunday night, state officials said.
Jesper Jorgensen, 52, was arrested on criminal charges of arson related to the fire on Wednesday, the Costilla County Sheriff's Office announced Saturday afternoon.
Immigration and Customs Enforcement, who assisted the Sheriff's Office in Jorgensen's capture along with the Colorado Bureau of Investigation, placed an immigration detainer on Jorgensen - who is from Denmark - at the Costilla County Jail.
These detainers are placed on immigrants who are likely up for deporting as well as immigrants who've allegedly committed a crime. Basically, the detainer means ICE would like to take custody of the person if and when they are released from jail for any reason, ICE said.
With the fire's Sunday growth, it became the largest wildfire burning in Colorado, outpacing the 416 Fire that's been burning north of Durango since June 1.
The blaze is burning in Huerfano County and Costilla County; coming close to La Veta and the resort community of Cuchara in Huerfano County on the eastern edge and Fort Garland on the western edge in Costilla County.
As of 8:45 p.m. Saturday night, a mandatory evacuation has been ordered for areas north and east of Trinchera Ranch Road and south of Highway 160 in the Fort Garland area.
The evacuation center is unchanged from Wednesday night; the Blanca-Fort Garland Community Center at 17591 U.S. 160, Blanco, CO 81123.
Huerfano Emergency Dispatch said mandatory evacuations have been ordered for Navajo Ranch, residents along County Road 350 and south to Highway 160 in Huerfano County due to the Spring Fire.
PHOTOS | Spring Fire burning in Costilla County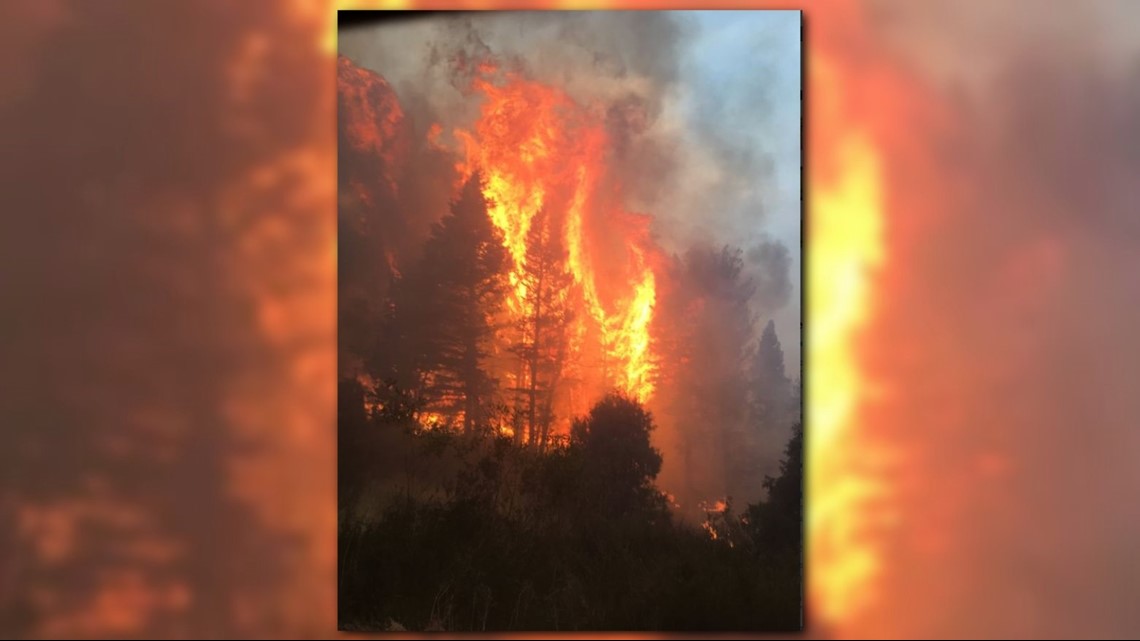 So far, 550 personnel have been assigned to the wildfire.
Costilla County is in a Stage 2 fire ban.
This means residents can't smoke unless they are in an enclosed vehicle or building. It also means fireworks are banned. No one can have a campfire going and no one's allowed to use any kind of explosives. Residents are also banned from using a chainsaw powered by a combustion engine between the hours of 1 p.m. and 1 a.m. daily. No one can weld either.