JEFFERSON COUNTY, Colo. — Amid a rainy May, wildfires are the last thing on most people's minds. Yet for firefighters in Colorado, now is the time to prepare.
The Airtanker Base in Jefferson County that provides aerial support for fighting wildfires across the state is open full time for the summer. Crews there know their planes could be needed anytime and anywhere.
"There is that unknown," said Scott Headrick, forest aviation officer for the U.S. Forest Service. "We never know what fire season is going to bring, really."
Fire season never ends. While the base is open seven days a week from April to November to provide air support to fight wildfires, it never really closes.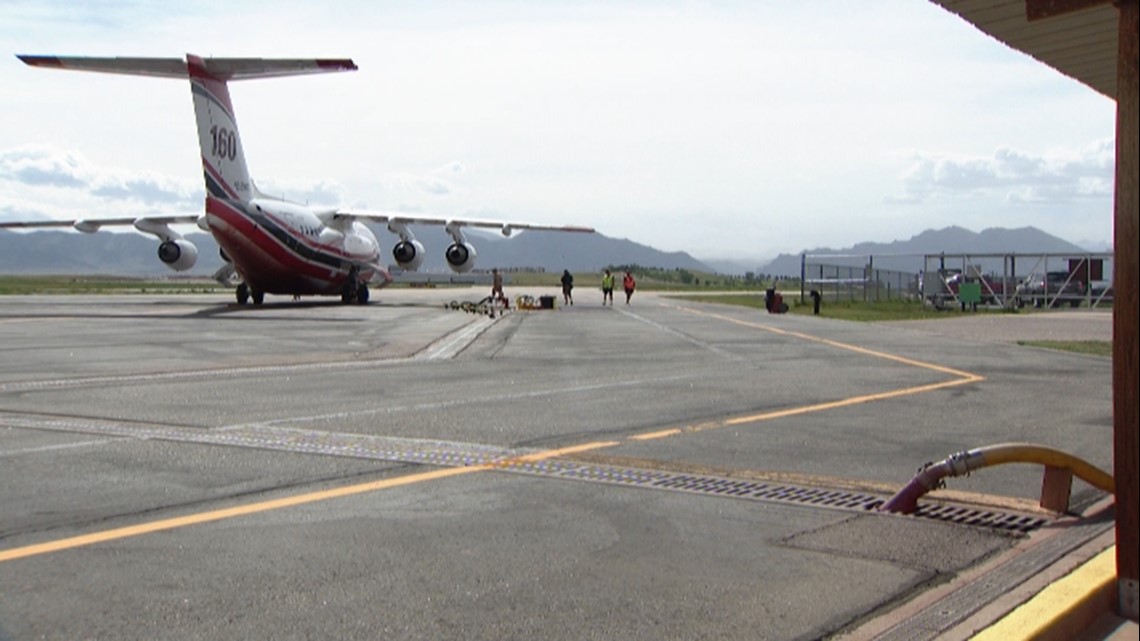 The base can open in less than four hours during the winter when it's needed – like when the Marshall Fire burned more than a thousand homes a couple of miles from the runway.
"In the years when I first started, we would only have our retardant ready to go around the first part of April. Not anymore. We have it ready to go all year around," said Robby Cline, airtanker specialist for the Rocky Mountain Region of the U.S. Forest Service.
The base has hired more firefighters and staff to better respond to wildfires and to dispatch planes. In 2020, the largest wildfires in the history of Colorado led to the wildest season they've ever seen.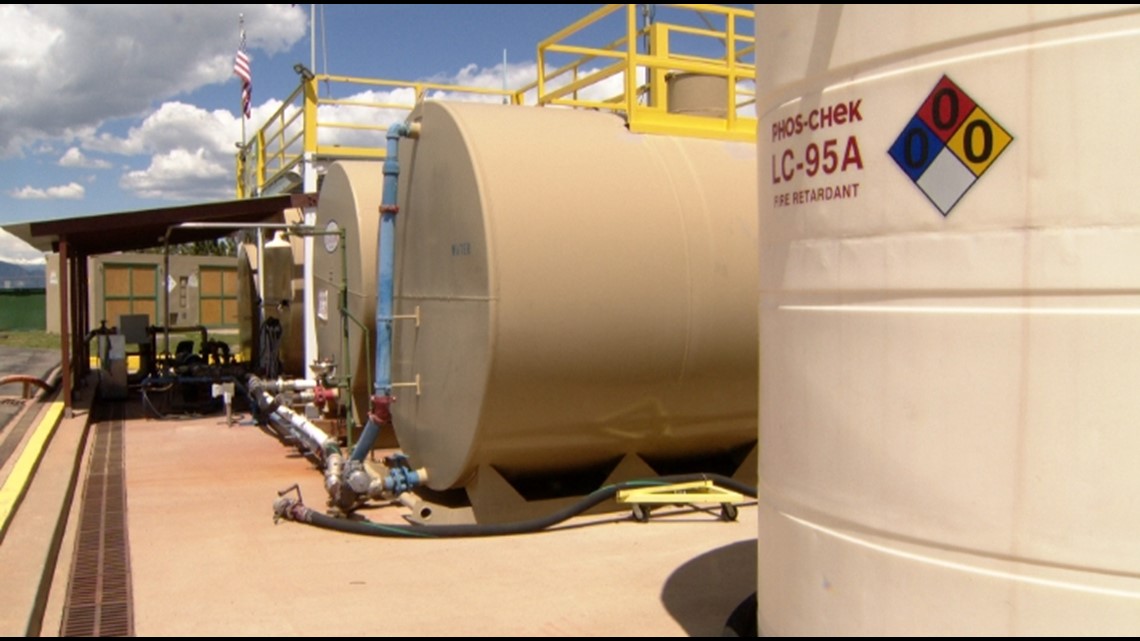 "In 2020, we did 1.7 million gallons of retardant," Headrick said. "That's the most that this base has ever pumped in a single calendar year."
"I think the last year that we had was 2002 that we went over a million gallons," Cline said.
In an average year, they go through only a couple hundred thousand gallons of retardant.
For now, they wait and prepare – thankful for the green grass and snowy peaks.
"It's always in the back of your mind that we could get busy in the blink of an eye," Cline said.
Colorado is also adding to its fleet of helicopters that can fight wildfires both day and night. The state recently received delivery of a new converted Blackhawk helicopter, called a firehawk.
Colorado plans to purchase another firehawk. As for airplanes, they come to the Jeffco base when needed by the Forest Service to fight fires in Colorado and Wyoming.
More wildfire coverage from 9NEWS: