KUSA — Homeowners and businesses in southwest Colorado say the Durango and Silverton Narrow Gauge Railroad needs to take responsibility for the damage done by the 416 Fire and the flooding that followed.
A group from La Plata County filed the lawsuit against the company last Friday, accusing a coal engine train of starting the 54,129-acre fire, which started June 1. The 416 Fire became the sixth largest wildfire in Colorado's history.
Courtesy Matt Tresten
Ten plaintiffs in the lawsuit say they are positive a coal engine train caused it, including Kristi Householder.
RELATED | Durango train resumes limited operations following 416 Fire
"I am a strong supporter of the railroad and really love the train, but the extreme drought conditions that we experienced in the summer were just that -- they were extreme. It was not conducive for running a coal fire train," Householder said.
Homeowners say they were forced to leave and businesses, like the Hermosa Creek Grill, say they lost money. The lawsuit claims railroad workers knew or should have known about the drought conditions and fire restrictions.
Courtesy Michael Bray
It also says witnesses saw smoke from the fire start shortly after the train had passed.
"There is no question in my mind that this train started this fire," Householder said.
Fire investigators, however, say the cause is still unknown and that they are still looking into it.
The 416 Fire eventually led to flooding and mudslides in the burn scar, which is when Householder says the most damage was done to her home and property.
416 Fire
"We had, on July 14, within 20 minutes time, devastation on our property," Householder said. "Eighteen inches of mud inside my garage, the garage door failed, there were boulders. The door ended up falling. It damaged vehicles, the refrigerator, the freezer, the furnace, power tools - everything you have in your garage," she said. "We had to start excavation and hire crews to help with the cleanup and before we got done, in a week's time, we had a second flood and it all happened again."
Householder says she has paid around $100,000 in repairs and cleanup, and she's still digging out mud.
"Now that this mud is dry, it is like cement and my excavators are gone, but I'm still working to try and remove mud from shrubs and flower beds," Householder said. "I'm a gardener and I hate to lose it all. Every day we're still digging. I've got a new furnace going in (Tuesday) and so there is still ongoing projects two months later."
PHOTOS | 416 Fire north of Durango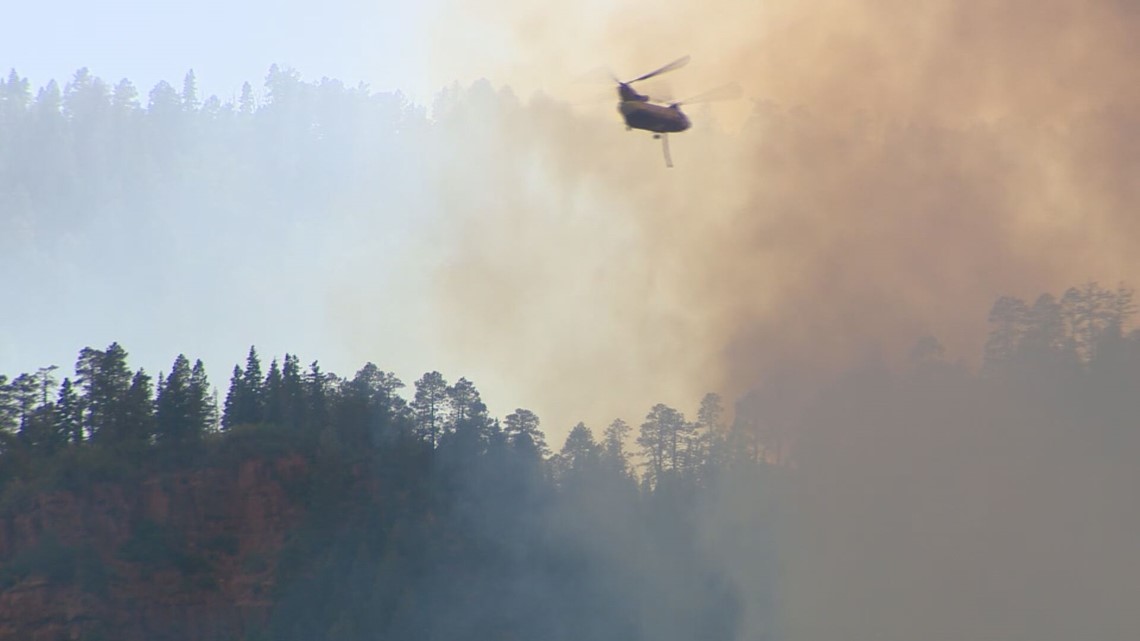 Although she's back in her home, Householder says there are still issues.
"I feel like my home is livable, but it's been a really difficult 2 months," Householder said. "Some of my neighbors weren't able to hire professional crews right away and were waiting on volunteers so they are just now starting the process."
The Durango and Silverton Narrow Gauge Railroad says it cannot comment on pending litigation.
9NEWS called the company's attorneys and left them a voicemail for comment, but has not heard back at the time of this writing.
Homeowners and businesses file lawsuit against Durango and Silverton Narrow Gauge Railroad by 9NEWS on Scribd