'It was so intense' | 1 year after Marshall Fire, here's what we know from hundreds of videos recorded that day
One year after the most destructive fire in Colorado history, the 9NEWS ORIGINALS team examined where the fire went, what the fire destroyed and what can be learned.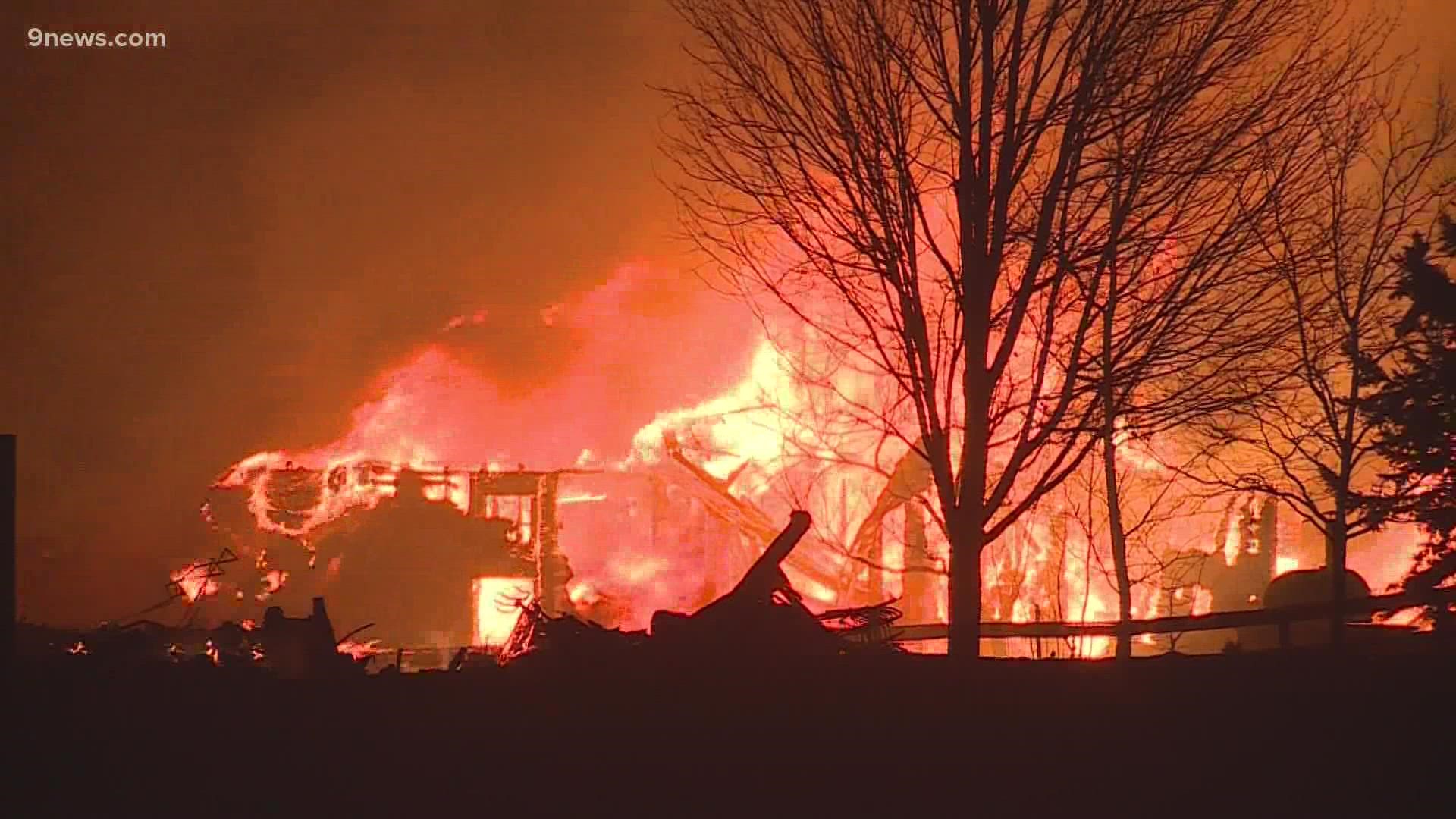 Chapter 1
:
A transformative event
It moved in ways once thought unimaginable.
Fueled by drought and hurricane-force winds, the Marshall Fire changed the way the state looks at and prepares for wildfire.
One year after the most destructive fire in state history, the 9NEWS ORIGINALS team takes a look at where it went, what it destroyed and what can be learned from the day more than a thousand homes BURNED.
This is one of nearly 1,000 pieces of media that 9NEWS collected to document the Marshall Fire's spread.
Chapter 2
:
A documented disaster
The Marshall Fire wasn't just the most destructive wildfire the state had ever seen. As thousands fled the windswept fire and embers, it quickly became Colorado's most documented natural disaster, as well.
Cellphones, body-worn cameras and security cameras recorded the unprecedented evacuation in a dizzyingly chaotic display of improvisation and panic.
The 9NEWS ORIGINALS team spent months geolocating and timestamping hundreds of these videos to help the public better understand the precise path of the wildfire's destruction.
Use the slide bar on the map to show you, in half-hour increments, where and when witnesses recorded the fire's path. Click on a dot to play the video. Click on the map to move the map around and to see the YouTube videos.
Starting with a video recorded by Jack Pommer near its origin, this collection of recordings represents a first-of-its-kind effort to tell the story of what the second-to-last day of 2021 was really like for so many people in Boulder County.
"I just felt like I needed to record it"
As Robert Gutierrez drove west on Marshall Road a few minutes before noon, he recorded the early and explosive growth of what was quickly becoming an unfightable fire.
His video, not surprisingly, is filled with curse words. At one moment, as a cloud of thick smoke surrounded his car, he screamed, "Holy f---!"
"Oh my God! Holy sh--! This is Superior right now. I can't see sh--!"
He turned around. He still couldn't see. "My mom is gonna be so pissed at me!"
"Yeah, I cursed a lot. I think it was just a moment of shock," he recalled. "It was so intense."
"I felt like it was something I've never seen in my life before," he said. "I just felt like I needed to record it."
"That fire is going to find its way in"
Gutierrez's video, along with hundreds of others cataloged by 9NEWS, highlights the moments the Marshall Fire transformed from a grass fire into something known as an urban firestorm.
"That dynamic is really different," said Maxwell Cook, a fire researcher at the University of Colorado Boulder. "It went from consuming vegetation to consuming structures."
"The Marshall Fire tells us we have a lot to learn and a lot to prepare for," he added.
One of the primary factors of an urban firestorm is the spread of embers from one building to the next.
"They carry the fire. Some of them can be as big as your hand. The wind will just carry the embers for miles in a hopscotch pattern," said Anne Cope, PhD, the chief engineer for the Insurance Institute for Business and Home Safety (IBHS). IBHS sent a team to Boulder County to study the Marshall Fire earlier this year.
"We've found up to 90% of the ignitions that happen [in an urban/suburban environment] are ember-cast," she said.
It's why it was common to see homes burned in areas where trees and grasses survived mostly unscathed within the Marshall Fire burn zone.
Fires in urban and suburban settings tend to capitalize on the weak spots in some buildings, Cope said.
"You get one weak link and that fire is going to find its way in," she said. Think of pine needles in a gutter, a large juniper bush right next to a large window or an attic vent that's not covered by a screen.
Wood fences that run right up to the house, in the case of the Marshall Fire, proved to be a vulnerability as well.
Cpl. Marcelo Rainero, with the Louisville Police Department, was one of the first officers on scene when the fire erupted shortly after noon Dec. 30, 2021.
"You could see the embers flying so fast," he said. "It was amazing how the fire spread from one spot to another."
"I'm a combat veteran. I was in the Army, and I was in Iraq for a couple of tours," Rainero said. "There was a moment when I thought I was back in Iraq. There was a time when I thought the whole city was going to burn."
"I just realized there was nothing I could do"
Mike Macinko said he wishes he could have recorded more.
Macinko recorded his own home burning: "I was literally able to film my house burning from 2 or 3 feet away. I was upwind of it."
"I watched my neighbor's house catch on fire," he said. "I think I just realized there was nothing I could do."
"I think every single person wishes they could go back in time and document even better," he added.
One of his final videos shows him recording a message for his son: "I was like … I wanted him to know that I did what I could to try to save our house and there's just sometimes when you can't. I just wanted him to know that there's a way to pick up the pieces and move on."
The Marshall Fire burned more than 1,000 homes and killed two people, but that day could have been worse.
Not long before Gutierrez's hurling of expletives, Boulder firefighters found themselves battling a relatively small fire about 8 miles north of downtown Boulder.
The Middle Fork Fire, like the Marshall Fire in its infancy, was moving quickly due to the strong winds that day. Chris Rodgers captured a few pictures of it shortly before and after 11 a.m.
"I could see the smoke from Boulder," he said. "It was very windy."
Middle Fork Fire in Boulder County, Dec. 30, 2021
Firefighters quickly put the fire out, but modeling done by a project scientist at the National Center for Atmospheric Research suggests had they not, the fire might have rivaled if not bested the Marshall Fire in terms of damage.
Janice Coen's model shows the Middle Fork Fire could have burned into very populated areas.
"I've seen the model from NCAR," Rodgers said. "It basically stated that had this fire not been caught by the firefighters … it would have headed into Longmont."
"Even all the way to I-25," he added. "Things could have been different in this area for sure."
Witnesses share their stories
> Below: Click on a photo to watch an interview with that person on their experience during the Marshall Fire.
Chapter 3
:
The timeline
Thirteen minutes before noon on a warm and windy December day, a small shed burned on property owned by the Twelve Tribes religious sect.
Jack Pommer didn't think much of the fire at first.
"It really didn't occur to me that it would be big," Pommer said.
As we now know, that immediate hope turned out to be wrong. Over the next eight hours, the fire transformed from a seemingly insignificant fire into a monster.
Follow along, one video and one location at a time, as the Marshall Fire moves into Superior and Louisville.
> Below: Scroll or click through the map for a timeline of the fire with videos at each location.
Chapter 4
:
No warning, no time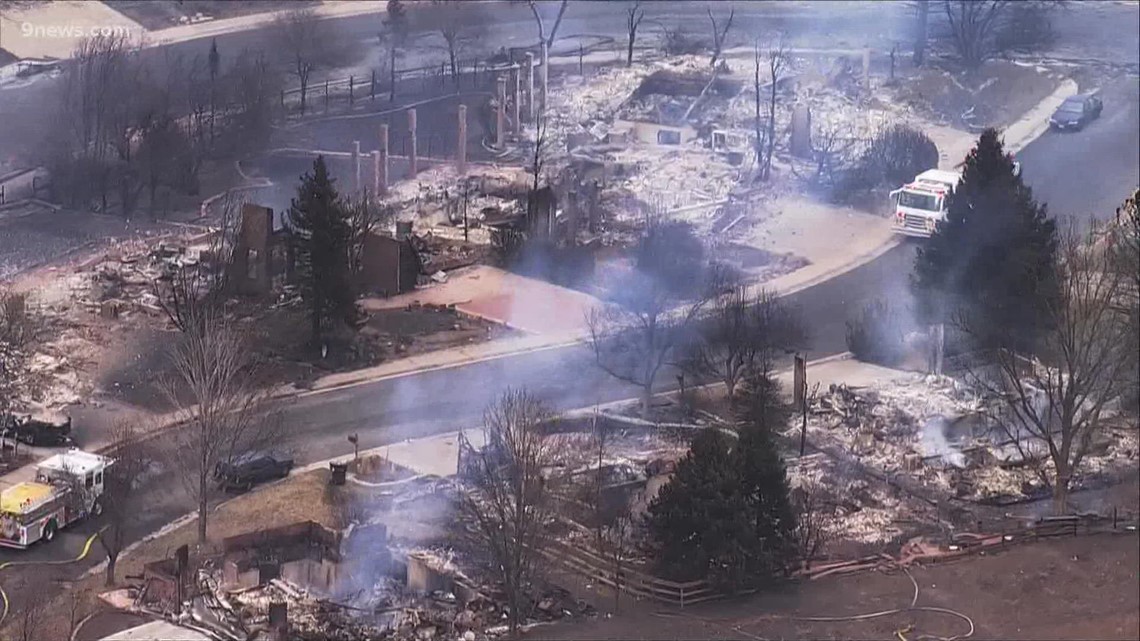 As the wind-whipped Marshall Fire neared some of the most populated areas of Boulder County, thousands in cities like Louisville and Superior remained largely unaware they needed to leave.
A decade-old system the federal government calls "an essential part of America's emergency preparedness" had yet to go live in the county. The county's head of emergency management blames, among other things, COVID-19 for the delay in its implementation.
A 9NEWS ORIGINALS investigation found many more counties in Colorado remain vulnerable to the same problem faced by scores of people like Jane Fuller of Louisville.
"I expected somebody to call or text me on my phone and say it's time to evacuate," she said.
Only when flames started to chew up homes in her neighborhood did the reality of the danger hit her and her husband.
"At that point, it was panic," she said.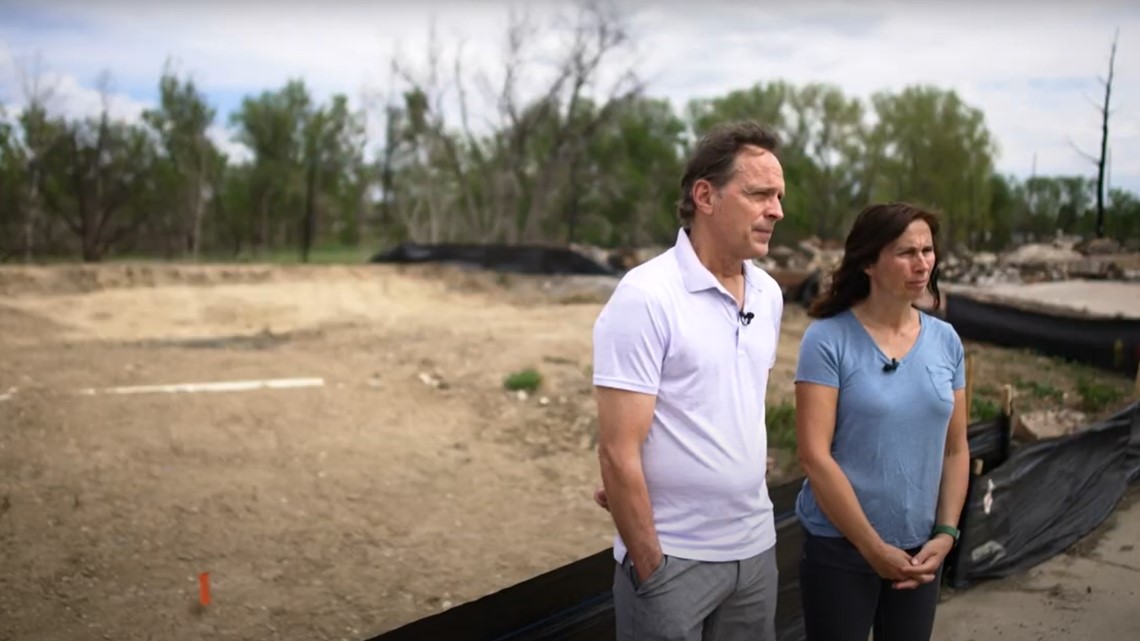 How emergency alert systems work
To better understand the problem, you've got to better understand the system.
In typical bureaucratic parlance, it goes by the names IPAWS and WEA. The former is short for Integrated Public Alert and Warning System. The latter is short for Wireless Emergency Alerts.
The Federal Communications Commission calls WEA, first launched in 2012, an "essential" tool when it comes to warning the public about "dangerous weather, missing children and other critical situations."
The FCC adds, "WEA is a public safety system that allows customers who own compatible mobile devices to receive geographically targeted, text-like messages alerting them of imminent threats to safety in their area. WEA enables government officials to target emergency alerts to specific geographic areas – lower Manhattan in New York, for example."
Think of it like a box or triangle or whatever geographic shape you can imagine. Someone in an emergency management office draws that shape and, voila, anyone with a cellphone in that shape gets a specific alert.
In 2019, Boulder County applied for and was granted access to IPAWS. When the Marshall Fire started shortly before noon Dec. 30, 2021, the county had yet to activate it.
"Would we have liked to have been done quicker? No doubt," said Mike Chard, director of Boulder County's Office of Emergency Management.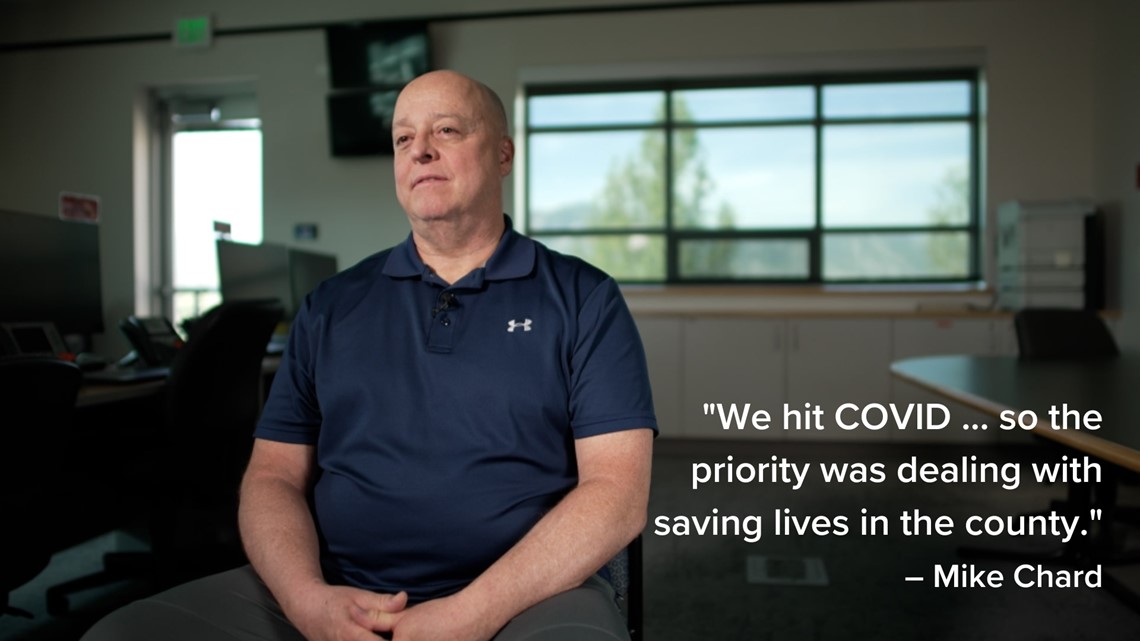 With IPAWS and WEA not an option that day, Boulder County used a system that's known as Everbridge. In essence, it's an opt-in system that allows cellphone users to sign up for alerts.
On the day of the Marshall Fire, only 24% of the county's population had opted in a cell phone.
"The [Everbridge] system worked the way it's intended to work," Chard said. "Does it reach everybody because it's opt in? … The answer is no."
In Colorado and as of the summer, we found 15 counties aren't prepared to use IPAWS on their own.
Boulder County has since finished the setup of its WEA system and has sent alerts for fires at least twice.
"We've gotten better since this fire," Chard said. "We've implemented the system. We've used it already."
Chapter 5
:
The rebuild
The Marshall Fire resulted in more than a thousand stories of loss. 9NEWS spent one year following three of those stories.
The Chavez, Ferrington and Sherpa families each lost homes and spent the better part of 2022 working hard to rebuild not just their homes but their lives, as well.
Sherpa family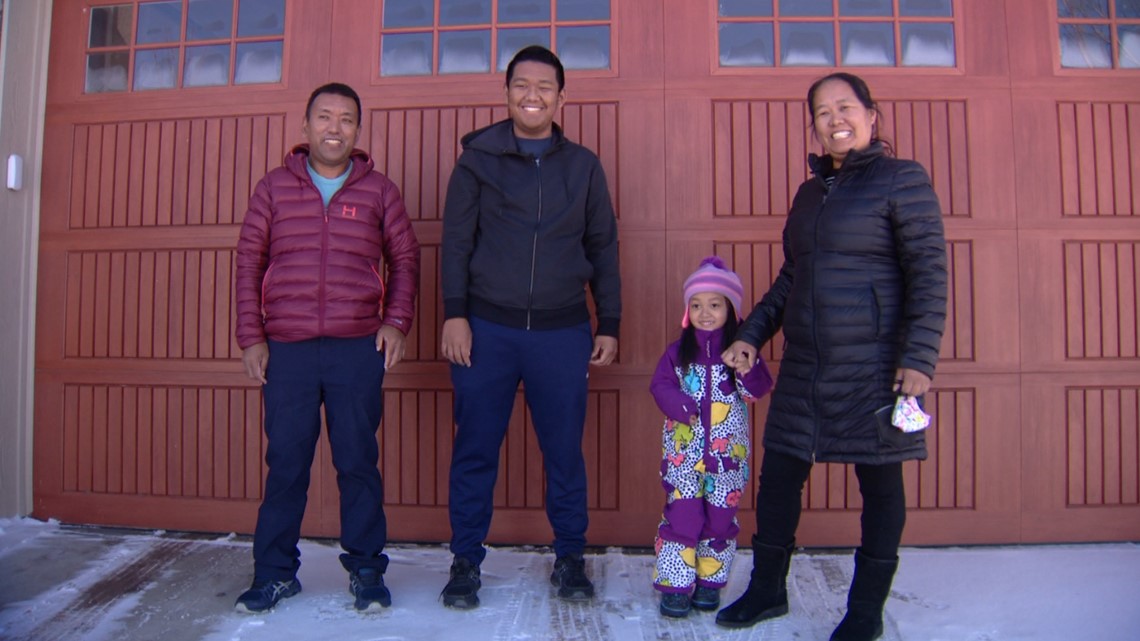 Karma Sherpa ran a nonprofit and mountaineering business out of his home in Superior. For years, he sent supplies and medical workers to his home country of Nepal to service an area with little resources and access to health care.
Now, he and his wife, Dafuti, must deal with losing everything they owned when the Marshall Fire tore through the Sagamore neighborhood.
They raise two kids, Sonam and Sonia, and have had to move multiple times trying to find stability as they wait for their home to be rebuilt. Despite all their struggles, Karma believes this is just a new way to look at life.
"I don't feel at all that I don't have anything. I feel that we have everything – everything we need."
Chavez family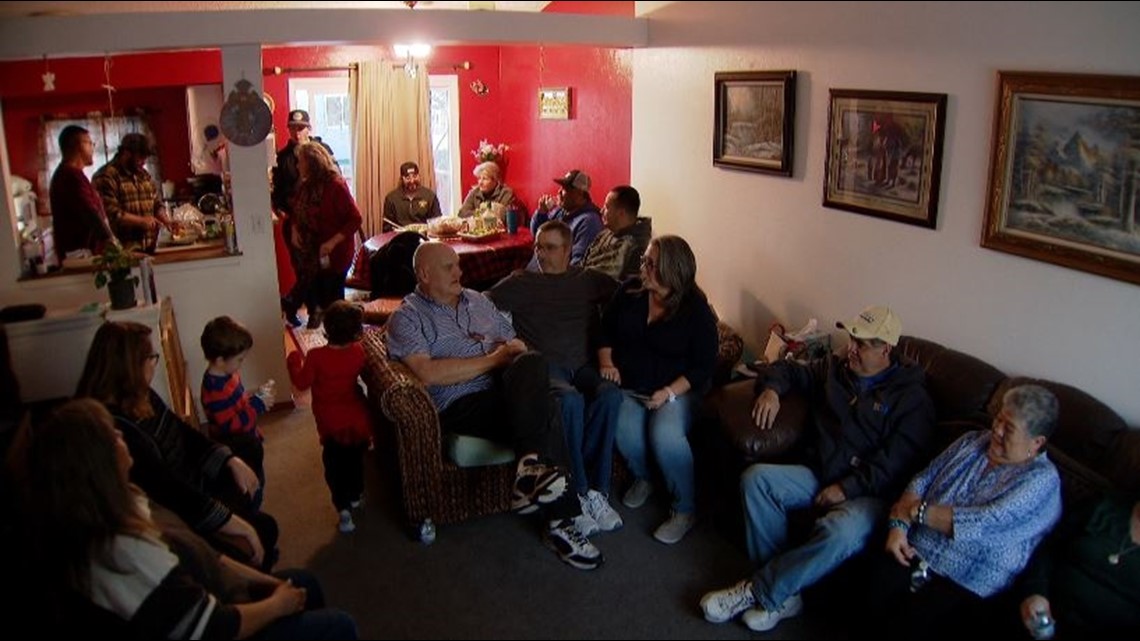 The Chavez family lost five homes to the Marshall Fire.
Elsie Chavez raised her family there and has called Original Town in Superior home for the past 70 years. Her son Ted has stayed since childhood, along with Elsie's two sisters.
When the Marshall Fire happened, they discovered that not one of the family's houses was standing. With so much lost, most of the family have stayed under one roof as they have waited and worked toward rebuilding.
Before the fire, Ted considered moving out of Original Town. Afterward, he and his family are determined that Original Town is where they are meant to be.
"This is our life. This is all we know actually," Elsie said. "The kids are asking, 'Do you want to move out?' I'm not moving out. Maybe when the good Lord comes for me, they can take me out. But right now I'm staying."
Ferrington family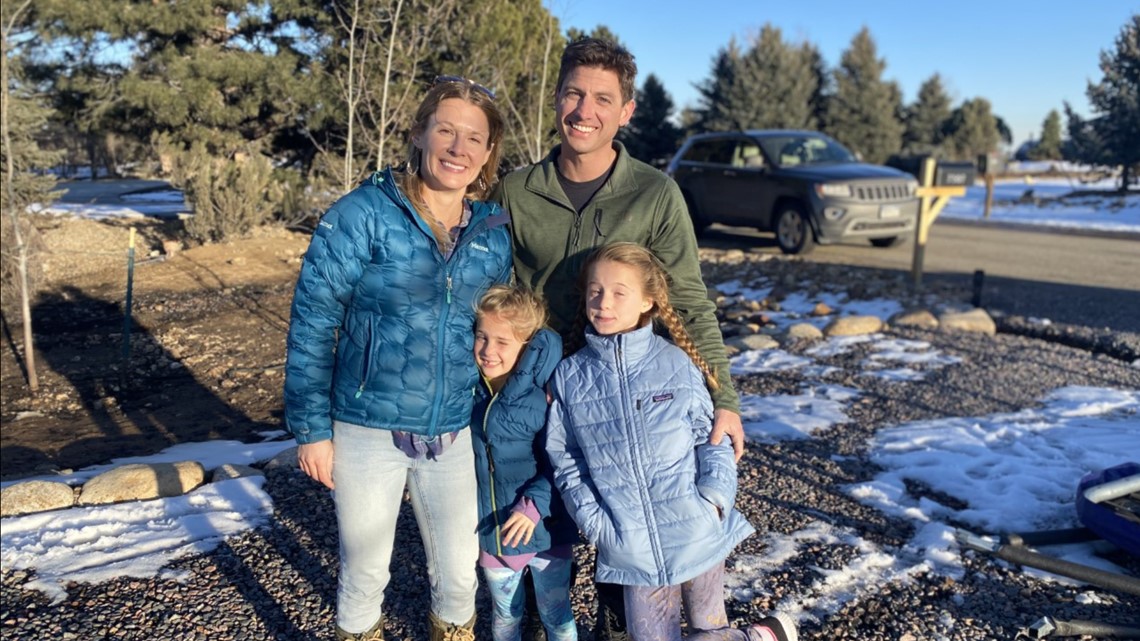 Katie and Nic Ferrington had just built what they thought was their forever home in the Spanish Hills neighborhood of Boulder County.
After living in an RV for nearly a year with their two young girls and nine chickens, they were ready for the comforts of a house again. But just months after moving in, the Marshall Fire took it all away.
"You can't imagine having lost everything and yet the fact that we're doing it, and we're going through it, and we've processed the emotions, and we're pulling together closer as a family, I have no doubt wherever we end up in life we're going to be just fine," Nic said.
Like so many, they are underinsured but will rebuild anyway. The Ferringtons have been hopping from rental to rental in Boulder County, and eight of their chickens, who miraculously escaped, are being cared for by Luvin' Arms Animal Sanctuary.
On July 26, the Ferringtons received their build permit, and now they wait to schedule work to prep for a foundation.
Chapter 6
:
Share your story
This project would not have been possible without the willingness of so many people to share so many of their stories, photos and videos.
With that in mind, we would encourage all of you to continue this conversation by sharing this project and sharing your own #MarshallFireStories.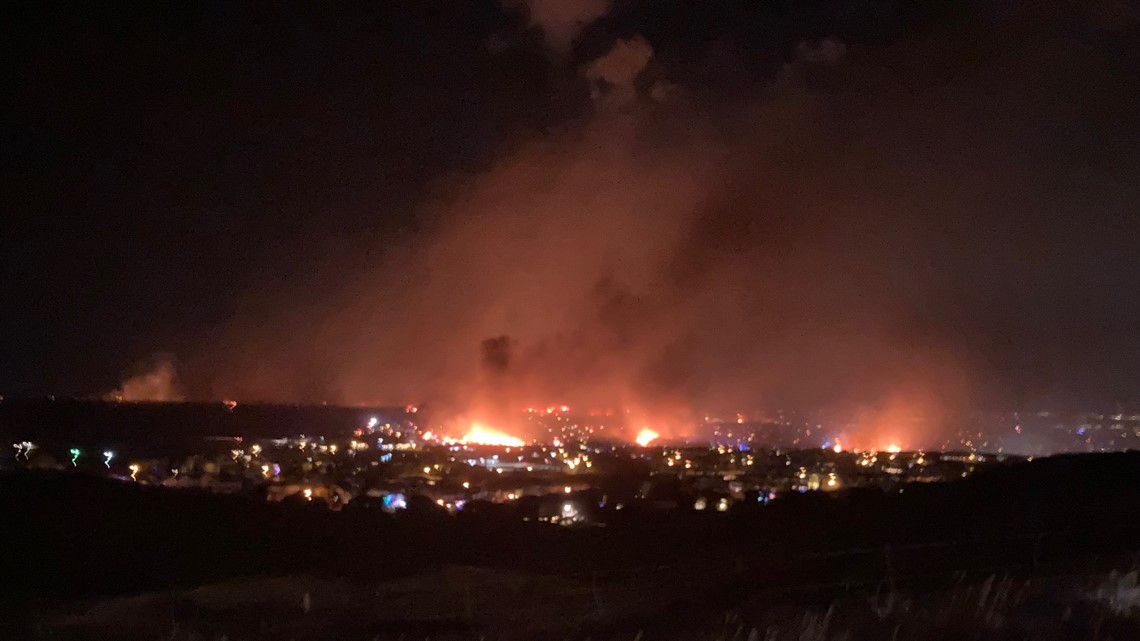 Chapter 7
:
Six hours in December
Why the 9NEWS Originals team built the Marshall Fire map: