MONTEZUMA COUNTY, Colo. — Firefighters have made progress on the East Canyon Fire in southwestern Colorado, with 53% containment on Sunday morning.
The wildfire started last Sunday, caused by lightning. By Tuesday, it had swelled to more than 2,700 acres, according to Montezuma County. It was burning southeast of Mancos and east of Mesa Verde National Park.
As of 8 a.m. Sunday, the fire had burned 2,905 acres, according to the Rocky Mountain Incident Management Team. It grew only 5 acres from the day before.
Lighter winds and quieter fire behavior have allowed firefighters to increase containment, the incident management team said. New areas of containment include the northwest side of the fire, which faces Highway 160, and most of the eastern side of the fire along Cherry Creek Road.
Last week, a mandatory evacuation order was issued for an area near Mancos, about 20 miles west of Durango, according to Montezuma County. The order applied to the Elk Spring and Elk Stream subdivisions. Cherry Creek Road in La Plata County was also evacuated.
The evacuation order was lifted on June 18, but the area remained on pre-evacuation. No structures have burned in the fire, according to the incident management team.
>> In the video above: Studying the chemistry of wildfire smoke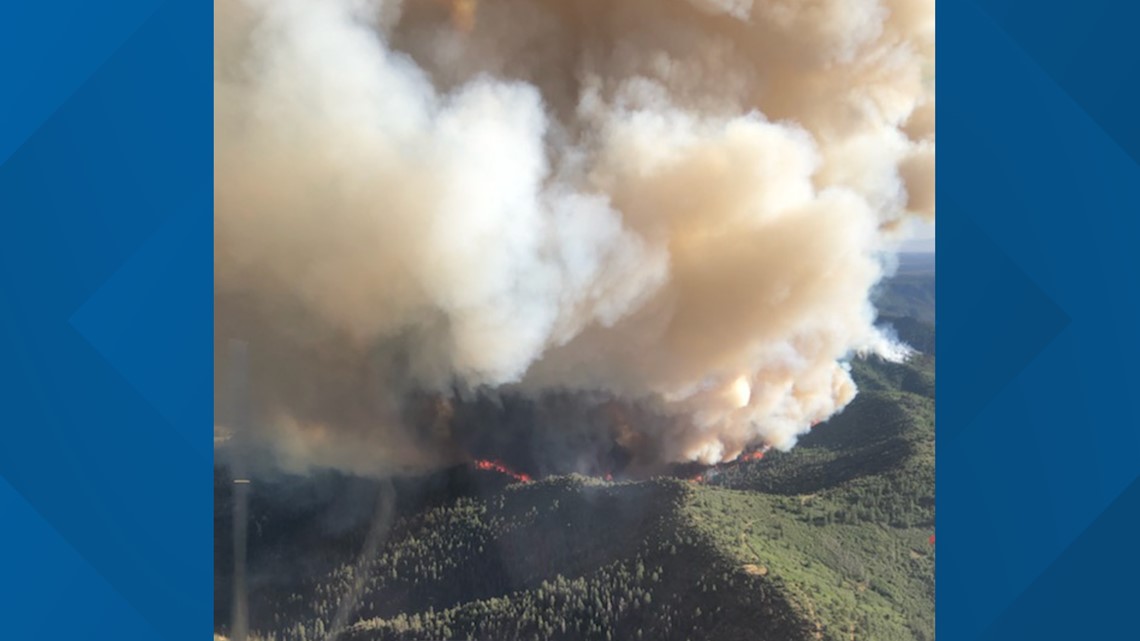 The blaze is burning on the east side of Weber Canyon and on the west side of Cherry Creek, fire officials said.
The Durango Interagency Type 3 Team took command of the fire as of Monday morning at 6 a.m. Resources include three helicopters, multiple air tankers and more than 60 firefighters.
People are being asked not to fly drones anywhere near the fire, as that interferes with aerial operations.
A Red Flag Warning was issued in the area for Monday and Tuesday, with gusty winds possible on both days.