ESTES PARK, Colo. — After burning 147 acres, the Kruger Rock Fire burning near Estes Park is now fully contained and all evacuation orders have been lifted, according to the Larimer County Sheriff's Office.
A Larimer County Sheriff's Office (LCSO) investigation found the fire started when high winds knocked over a tree, which fell onto a power line. The first call about the fire came in just before 7 a.m. Tuesday, sheriff's office spokesperson David Moore said.
By Tuesday afternoon afternoon, the fire had grown to 100 acres due to strong winds and steep terrain. It also forced evacuations in the area as the fire threatened nearby homes.
Crews began gaining some containment on the fire by Tuesday evening as the weather cooled off.
Light snow showers moved over the fire by Saturday and the wind died down, helping crews continue to mop-up the fire and finish securing fire lines. The fire was considered fully contained by Saturday afternoon.
There were no reports of structure damage due to the fire, the Sheriff's Office said.
Pilot killed in crash
A pilot fighting the fire was killed when his single-engine air tanker crashed Tuesday night. Crews found the plane crash site shortly before 10 p.m. near the south end of Hermit Park, which is off Highway 36 south of Estes Park.
Marc Thor Olson was identified Thursday by Colorado Fire Aviation as the pilot who died.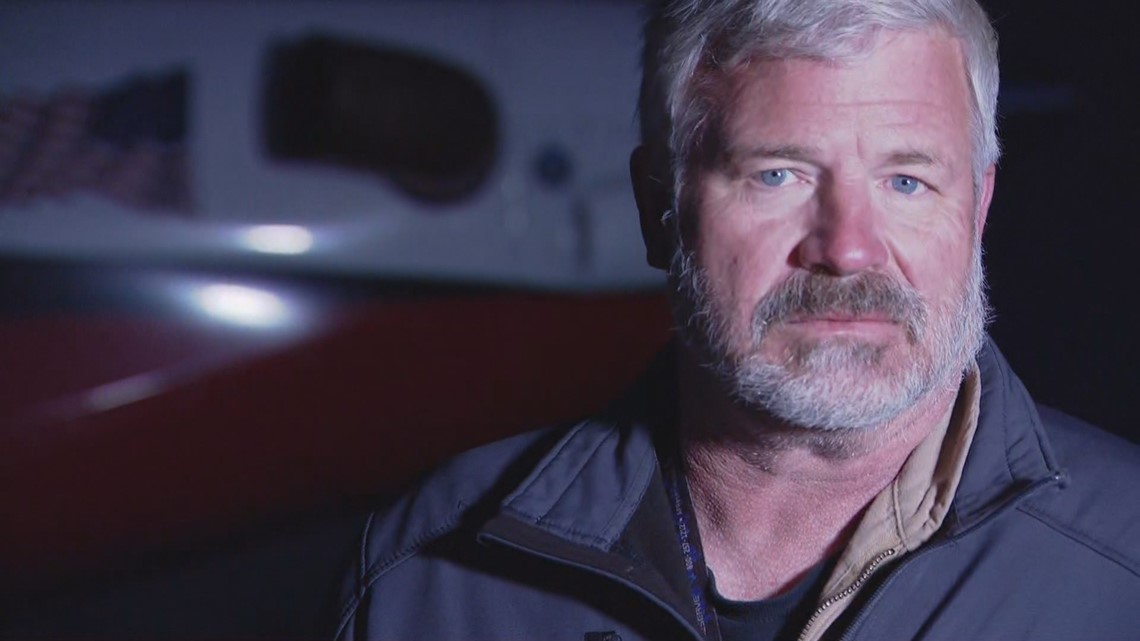 In a Facebook post, the company said Olson had flown for 42 years, amassing more than 8,000 total flight hours. The post said Olson served for 32 years in the Army and Air Force and was a highly-decorated veteran.
The power line that started the fire is owned by Estes Park Power & Communications, which is a department of the Town of Estes Park.
A town spokesperson said the area where the fire started was inspected and trees there were trimmed just last month.
"Without exception, safety is our top priority and we make significant investments in fire mitigation each year including tree-trimming and equipment upgrades," the town said in a statement. "We will gather additional information on this situation to understand what more we can do to possibly avoid another incident."
Tuesday morning, just after the fire started, people living near Mary's Lake area saw animals reacting to the fire. The video below shows the herd of elk running away from the fire.