BOULDER, Colo. — On a warm, windy day with high fire danger, at least four wildfires were reported in Boulder County.
Luckily, so far there have no been any reports of homes or any other structures burning in any of those fires and most are under control as of Tuesday evening.
But the fire danger isn't going away any time soon. Warm temperatures and breezy conditions will continue through most of the week.
Twin Lakes
A grass fire that started about 1:12 p.m. near Tally Ho Trail in unincorporated Boulder County, grew to just under 10 acres and forced some some residents to briefly evacuate, the Boulder County Sheriff's Office (BCSO) said.
Residents were later allowed to return home after firefighters made good progress on knocking down the fire, authorities said.
Charges are now pending against a woman who is a resident of the area, according to the sheriff's office.
Bear Peak
BCSO said they responded to a report of smoke in the area of Flagstaff Road and Bison Drive, just southeast of Boulder, around 5:20 p.m. on Tuesday. That fire was reported to be about 1/4 acre in size and was moving slowly, according to BCSO.
As of Tuesday evening, the fire department said it was about 30% contained and was no longer moving. The cause of the fire has not been determined at this point.
37E fire perimeter
The department said that they determined the tree was within the fire perimeter and that no structures are currently threatened.
The 37E Fire started on Friday and forced some residents north of Lyons to evacuate that night. It has since been fully contained but was burning off of County Road 37E in the Blue Mountain area, which is about 6 1/2 miles north of Lyons.
Steve Pischke, Assistant Fire Chief and Fire Marshal for the Lyons Fire Protection District, said the 37E Fire was started by arcing on a loose connector of an electrical line. Molten copper then dropped onto light, flashy fuels like dry grass, igniting the fire that burned 114 acres.
Oxford Road and North 41st Street
Also around 6 p.m., BSCO said there was a four-acre grass fire burning near Oxford Road and North 41st Street, north of Boulder.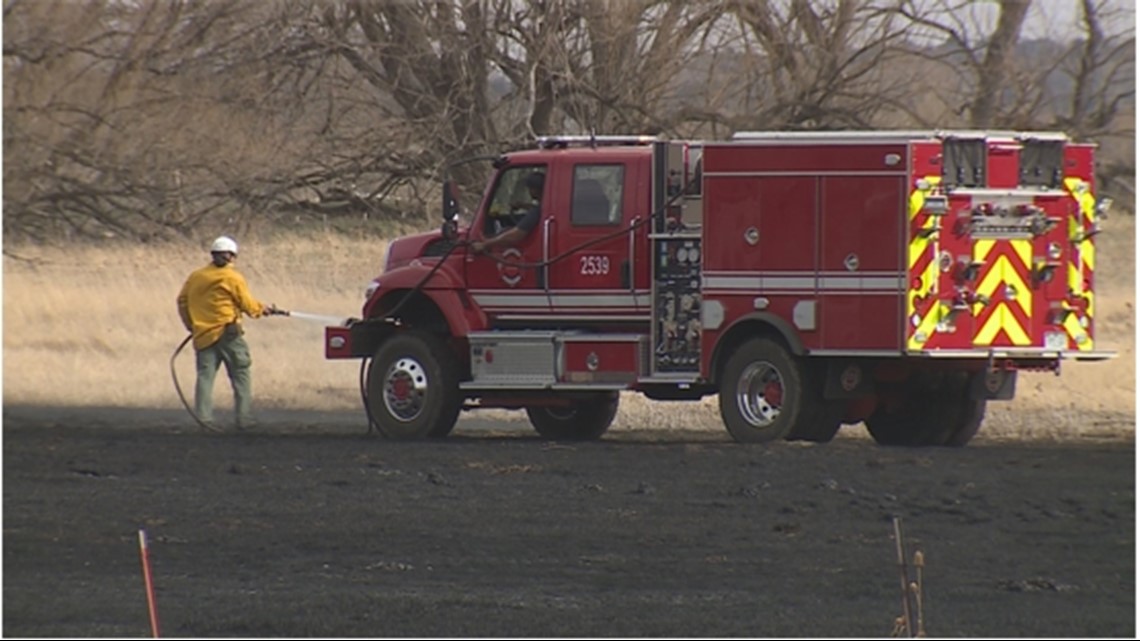 Fire crews face multiple fires
Mike Smith with Boulder Fire's Wildland Division spoke to 9NEWS before traveling to the Bear Peak Fire.
He said that while it is early in the traditional fire season, he said his team is still performing well when it comes to their stamina for responding to multiple fires.
"We're still doing good – it's unnerving that we're getting the fire occurrence that we're getting – the lack of moisture is definitely something we're starting to be concerned about," he said. "But I think as far as stamina goes we're still in good shape you know we got a lot of good resources with a lot of good training that are ready to respond."
He acknowledged that no one wants to see more fires, but said on days where they're repeated back-to-back, he believes his team improves upon each incident.
"It's not so much adaptation, it's just higher level of occurrence for us right now so for us we're just continuing to lean forward we're really happy with this fire we didn't lose any structures," he said, referring to the Tally Ho Fire.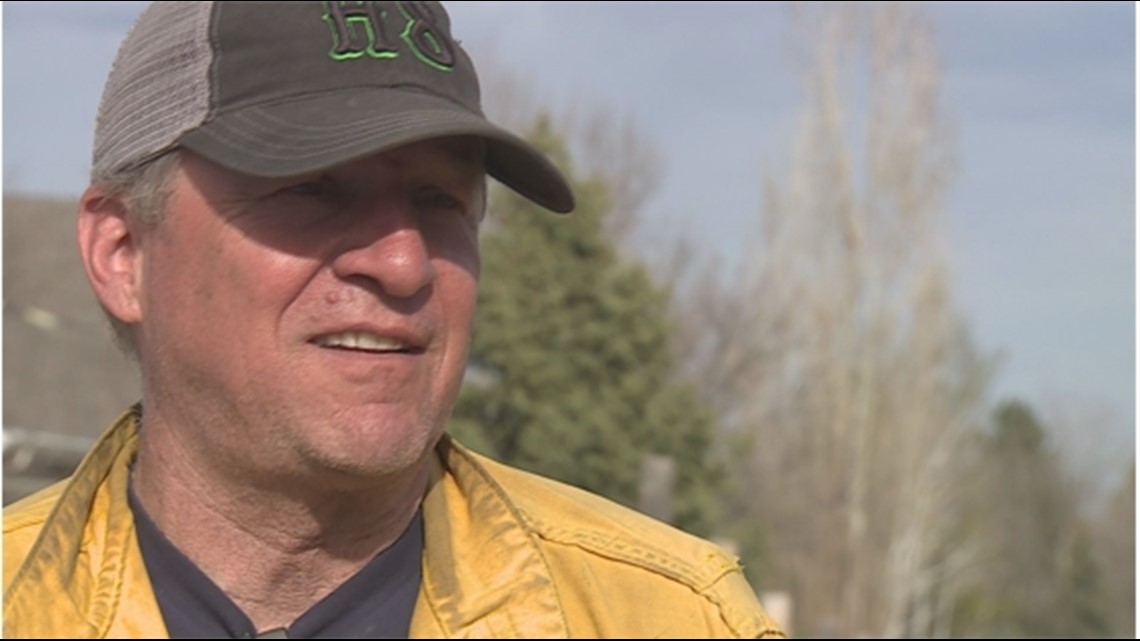 Not far from the scene of the Tally Ho Fire, debris cleanup was underway for a neighborhood where many homes were lost in the Marshall Fire.
U.S. Sen. Michael Bennet (D-Colorado) toured the damage and acknowledged the demand that firefighters face in the state.
"We were meeting with people from all over the state of Colorado that are working on these challenging fires and also the forestry issues," he said. "...and there is an exhaustion and fatigue and mental health requirements that we need to address and pay attention to for people that are coming off these fires."