Firefighters are battling multiple wildfires everywhere from northwestern Colorado to near the Four Corners.
The fires were reported during a hot and dry weekend, and after a heat wave led to three days in a row of triple digits along the Front Range.
Due to the multiple fires burning in northwest Colorado, the state's health department expanded the Air Quality Health Advisory for wildfire smoke to include Routt and Eagle counties for Wednesday and Thursday.

The latest air quality advisories can be found on Colorado Department of Public Health and Environment's website.
We have a roundup of all the Colorado wildfires below.
Sylvan Fire
Location: 12 miles south of Eagle
On Tuesday evening, Eagle County officials ordered an immediate mandatory evacuation for the Hat Creek, Yeoman State Park and Fulford areas. Pre-evacuation orders are in effect for the Frost Creek, Slat Creek and Bruce Creek areas.
The Pitkin County Sheriff's Office tweeted that the upper Frying Pan from the Dam to Hagerman Pass are under a pre-evacuation notice.
Pitkin County officials also said on Tuesday residents in the upper Frying Pan Valley with livestock should evacuate their animals as a precaution. Information on where to take animals can be found here.' Anyone who has an immediate need to move livestock should call 970-379-7731.
The fire is running, crowning and spotting in continuous fuels, according to Eagle Valley Wildland. Crews from Greater Eagle Fire Protection District, Eagle River Fire Protection District and the U.S. Forest Service are on scene.
The fire is believed to have started from a lightning strike.
Eagle Valley Wildland Fire Protection Service said Sunday afternoon that Sylvan Lake State Park, Yeoman Park and Crooked Creek Pass are under an evacuation order. The areas of Hat Creek Rd, Lede Reservoir, Hardscrabble and Peter Estin are also under orders to evacuate immediately.
Pre-evacuations for the Meredith and Thomasville area remains in place.
Frying Pan Road Fire
Pitkin County Sheriff's Office said Sunday afternoon it is aware of a wildfire burning in steep terrain in the area of mile marker 11 on Frying Pan Road.
A helicopter is dropping water on the fire and a federal wildland crew is also responding.
West Fire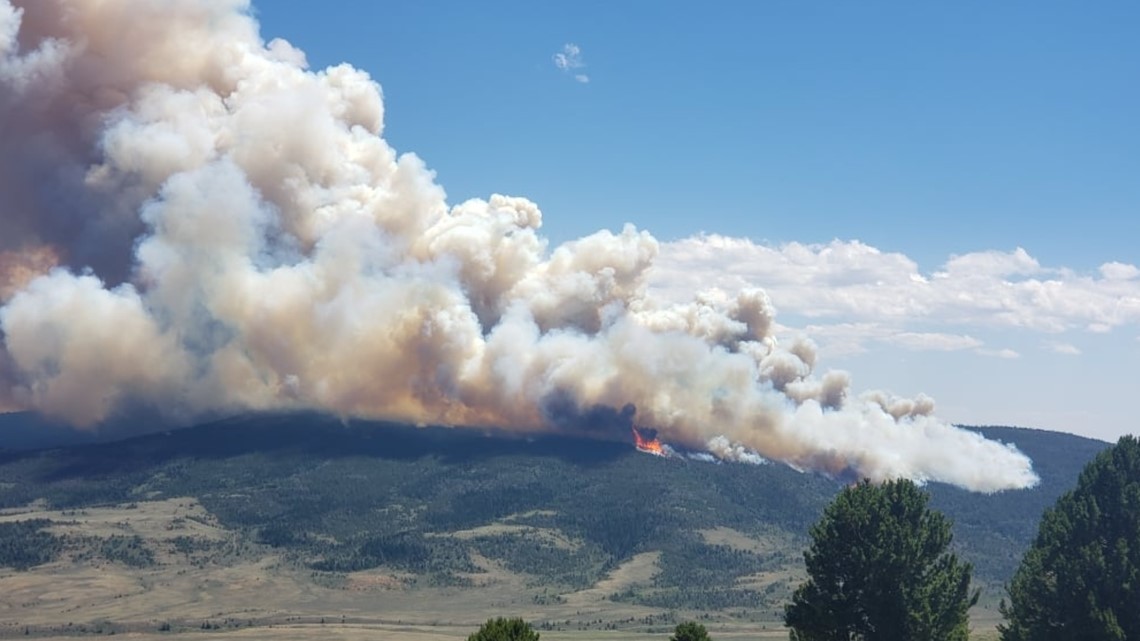 Bureau of Land Management (BLM) firefighters were actively engaging the fire on Middle Mountain in the northwest corner of Moffat County. Eleven engines, two Hot Shot crews, around 120 firefighters and two helicopters are fighting the fire.
The fire was burning in heavy lodgepole pine, and no structures were threatened. The suspected cause of the fire was lightning.
Moffat County Road 72 was closed, and people were asked to avoid the area.
The BLM said Tuesday the fire had crossed into southwestern Wyoming
Oil Springs Fire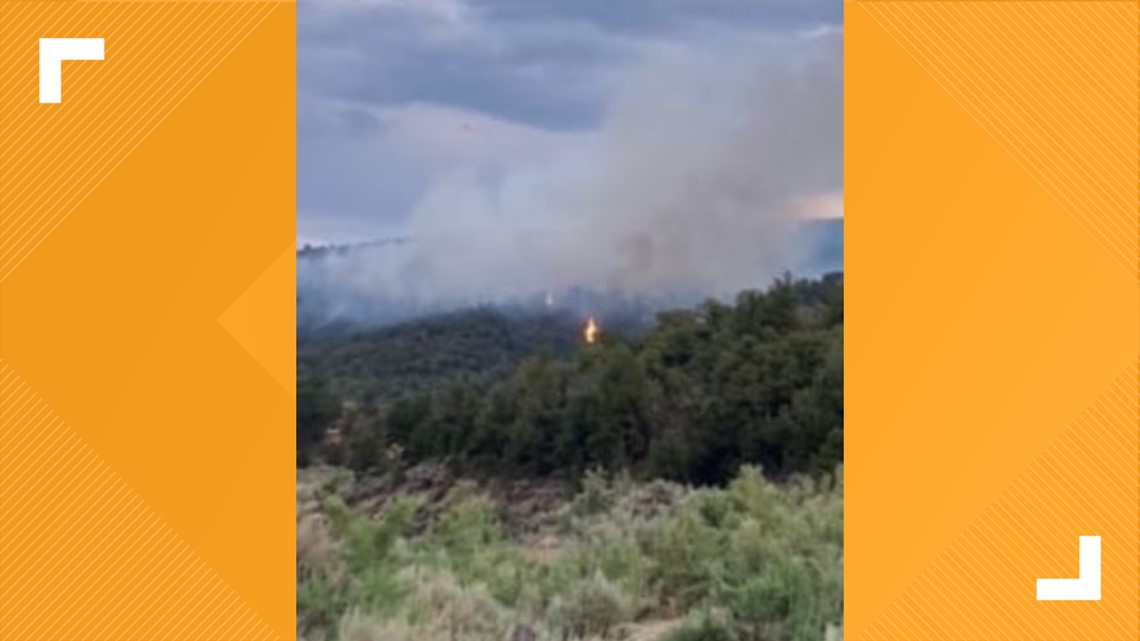 Location: 20 miles south of Rangely
An evacuation order is in effect until at least 8 p.m. Monday from the Garfield County line to Rio Blanco County Road 116 on the west side of Highway 139 and Rio Blanco County roads 27, 28 and 120 on the east side of the road. The evacuation point is the Rangely Latter Day Saints Church at 125 Eagle Crest St. Only the northbound lanes of Highway 139 are open.
Wild Cow Fire
The fire was very active Wednesday, officials said.
Muddy Slide Fire
Location: Gore Range, Routt National Forest
The Muddy Slide Fire was reported at 3 p.m. Sunday. It is located in the Gore Range of Routt National Forest in Routt County. 75 personnel are fighting the fire including two fire crews, eight engines, three Type 1 helicopters and one Type 3 helicopter.
A pre-evacuation notice has been issued along County Road 16 between mile marker 12 and mile marker 21.




Smith Gulch Fire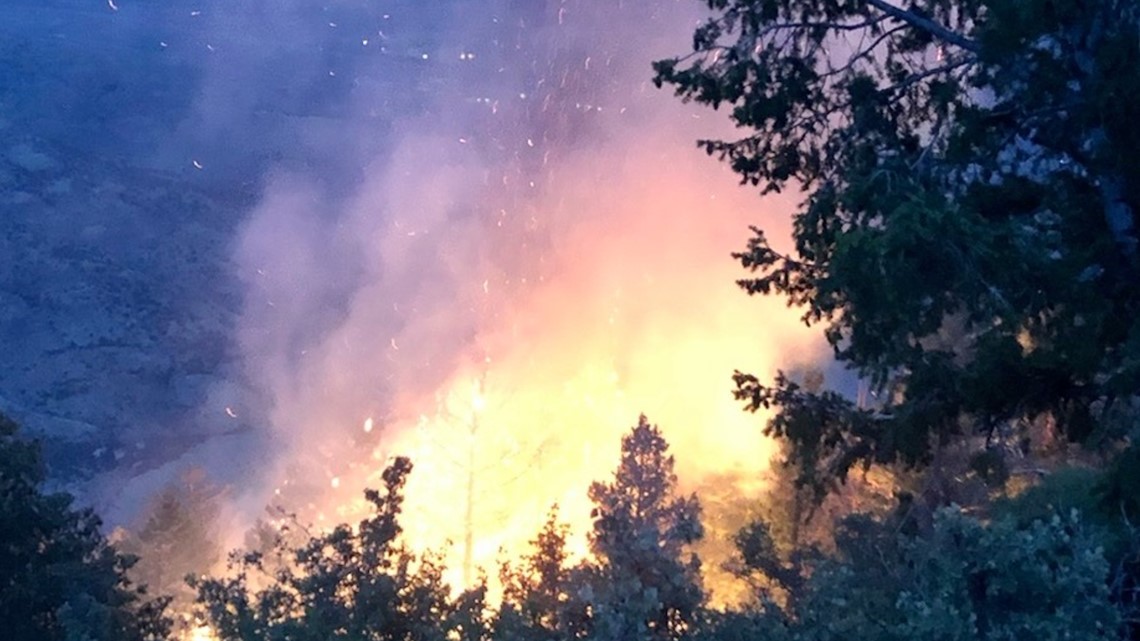 Location: Northeast of De Beque
This fire is visible from I-70, but it's not immediately clear whether any structures are threatened.
Snowmass Canyon Fire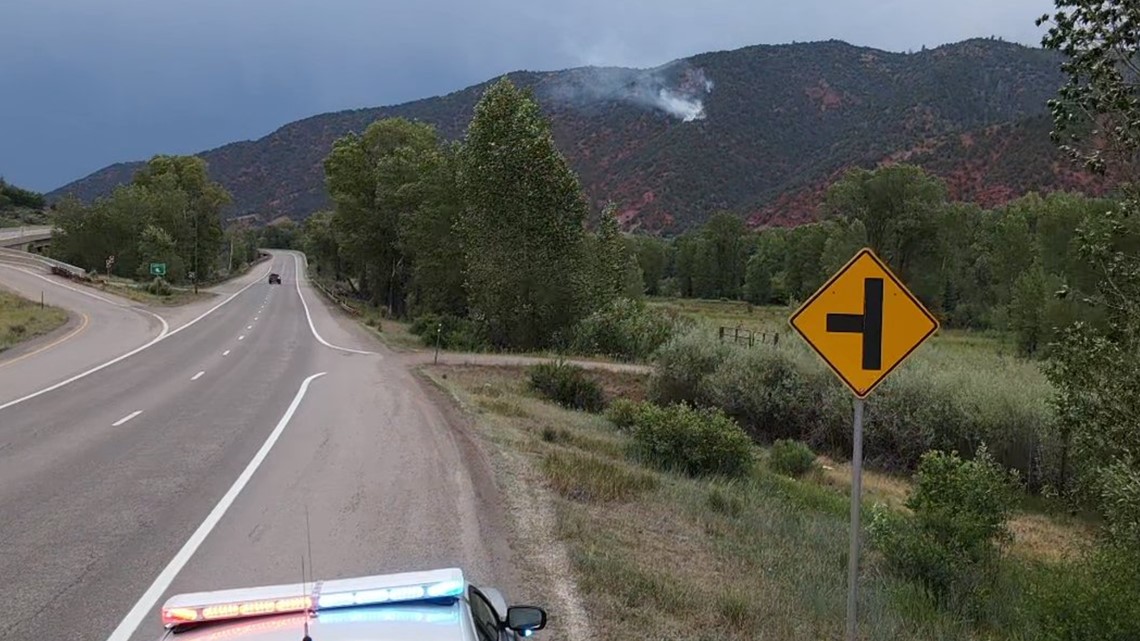 Location: Mile marker 1 of Lower River Road, east of Snowmass
This fire is burning on federal land in steep and difficult terrain.
Saturday morning, seven firefighters from Roaring Fork Rescue and seven more firefighters from the Bureau of Land Management were airlifted to the scene, with helicopter drops planned throughout the day.
Saturday evening, the fire was declared contained and under control. A small crew of firefighters were kept on scene to watch for hot spots overnight.
There is no word yet on what sparked this fire.
A Red Flag Warning was issued for Pitkin County and much of the Western Slope.
Trail Canyon Fire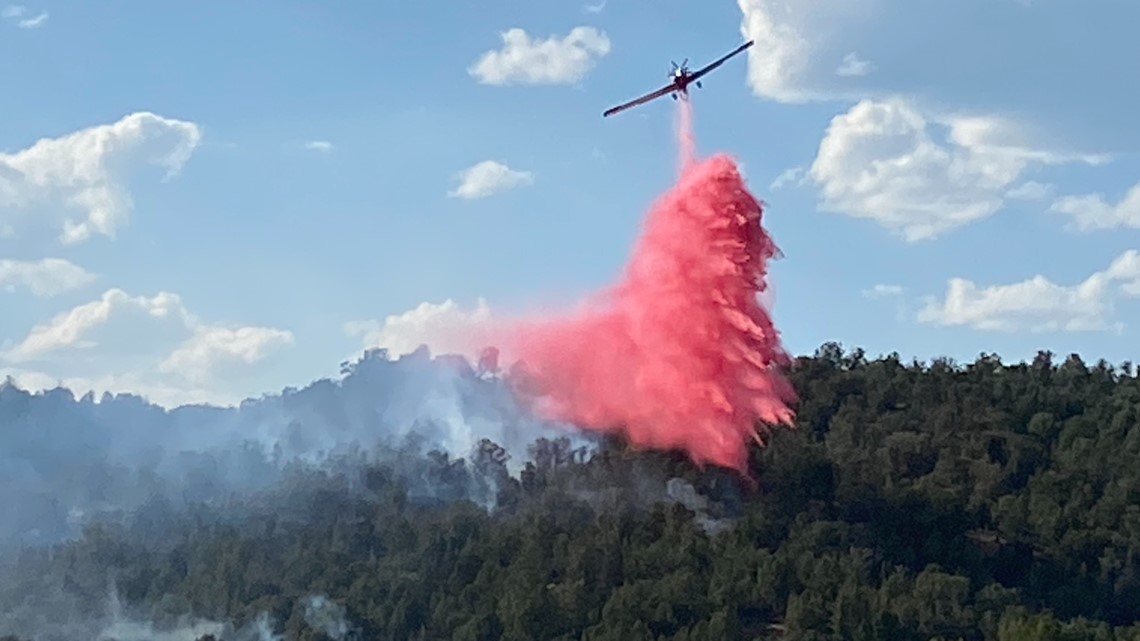 Location: 10 miles northwest of Red Mesa
The Trail Canyon Fire is burning on the Southern Ute Indian Reservation in Montezuma County, CO. Pushed by strong winds, it grew to about 840 acres on Saturday. About 65 firefighters have been assigned to the fire, assisted by helicopters and fixed-wing air tankers, with additional resources.
It was one of 18 fires that broke out Friday on Southern Ute lands, south of Durango, according to authorities. Lightning sparked what was called the North Cinder Butte Area Fires throughout the west side of the reservation, prompting a response from multiple agencies, according to the Durango Interagency Coordinating Group (DICG).