FREMONT COUNTY, Colo. — A fire that has been burning since Wednesday on Bureau of Land Management (BLM) and Royal Gorge Field Office lands west of Cañon City and south of the Royal Gorge is under control.
What's been dubbed the YMCA fire is now officially 60% contained. On Sunday, the BLM said crews have established lines around the parts of the fire that are accessible. They said the northern edge of the fire is in steep, rocky terrain that they will continue to monitor for hot spots but that they will not be able to construct a control line to consider the fire officially contained in that area.
Monday, two crews, one fire engine and a helicopter remained on the scene to patrol and mop up the scene, the BLM said.
Despite increased containment, firefighters warned that isolated flames and smoke will likely continue to be visible from Cañon City and in surrounding areas over the next few days.
There have been no closures or evacuations issued due to the fire. It burned a total of 303 acres.
Multiple agencies are on scene, including BLM Fire, Cañon City Area Fire Protection District and Tallahassee Fire Protection District.
>> Video above: Studying the chemistry of wildfire smoke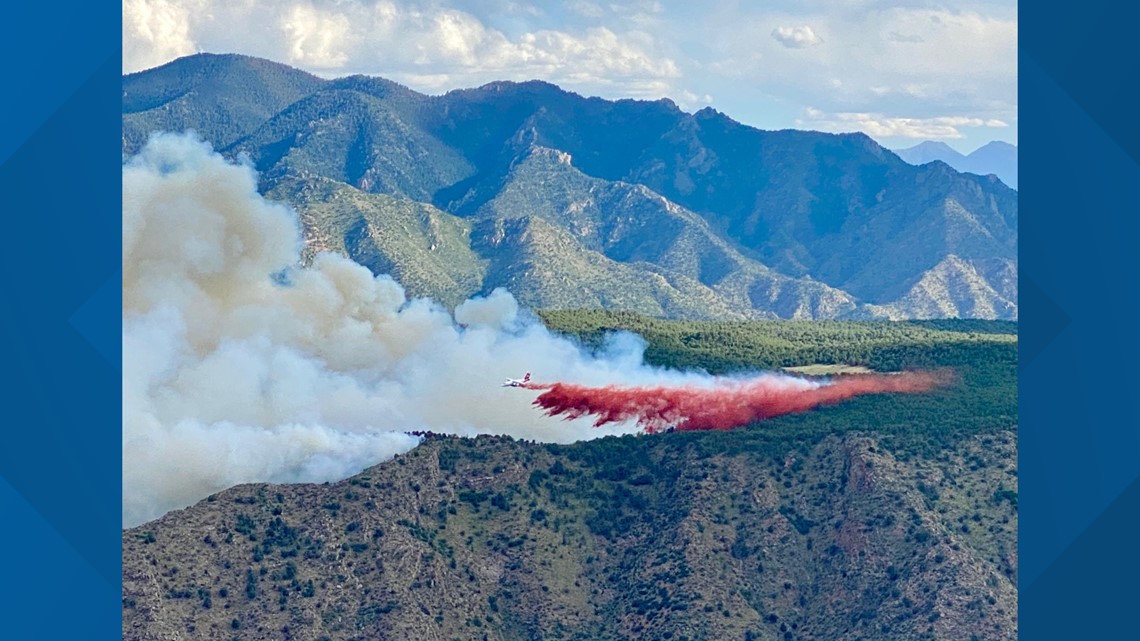 The Colorado Department of Public Health and Environment put out an air quality health advisory for the wildfire smoke. The affected area is eastern Fremont County including Cañon City, Lincoln Park and Brookside.
The warning recommends people remain indoors if the smoke is thick in their neighborhood, especially for people with medical conditions and the elderly.
Officials ask that people do not call 911 or Fremont County Sheriff's Office to report the smoke.