COSTILLA COUNTY - Some mandatory evacuation orders were lifted for residents affected by the Spring Fire which consumed 107,627 acres as of Monday morning, making it the third largest fire in Colorado history.
It's now 70 percent contained as of Monday morning.
It's the largest wildfire in the state and is nearly the double the size of the 416 Fire that's been burning near Durango for more than a month. Only the 2002 Hayman Fire and the 2013 West Fork Complex fires (West Fork, Windy Pass and Papoose fires) have burned more acreage.
Vega Dr
Indian Creek Drive
Wahatoya Valley
Shangra La
Little Kansas
County road 363 also known as the Mesa
County Road 362.1
County Road 361
County Road 440
County Road 450
County Road 451
County Road 430
County Road 420
Indian Creek Ranch
Up to and including gas plant property
Residents will remain on pre-evacuation status and will be required to have a Rapid Tag re-entry ID.
As residents return to the burn area, they're reminded to be on high alert for their own safety as they might encounter "hazard trees" or snags – trees that are weakened from burning or hanging precariously on other trees. These trees may fall over without notice.
There are various types of debris underfoot, and burned stump holes/ash pits are a tripping hazard and a burn hazard.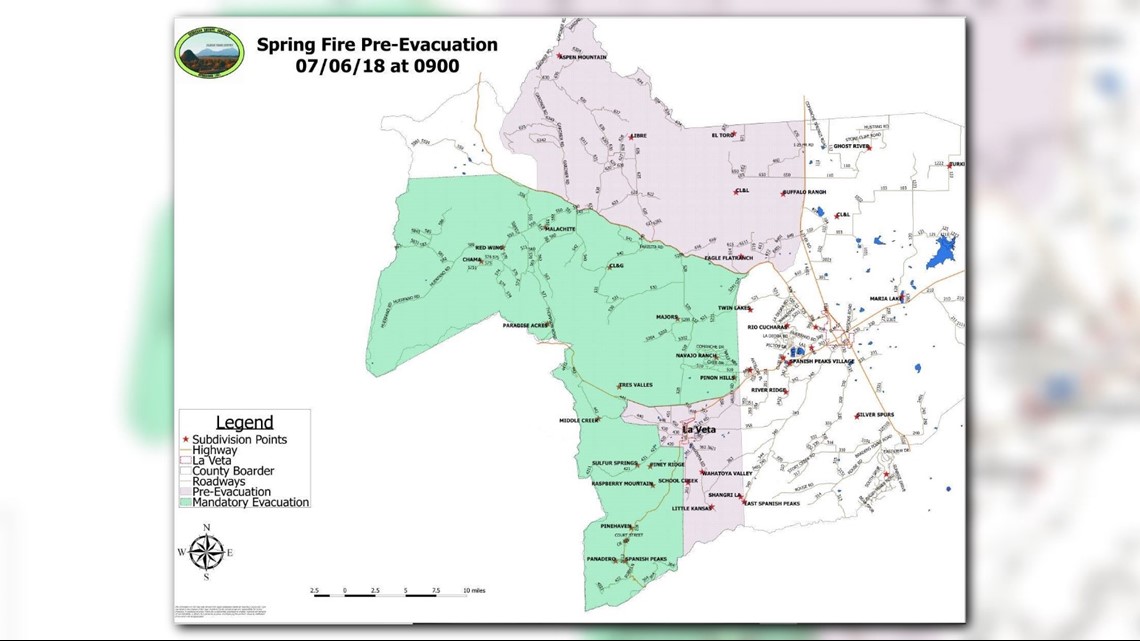 There are multiple mandatory evacuation orders in place; for the most current information, call Huerfano County Emergency Operations Center at 719-695-9604 and Costilla County Emergency Operations Center at 719-480-8719.
Click or tap here to see the Forbes Park Assessment Report for those properties that have been assessed so far.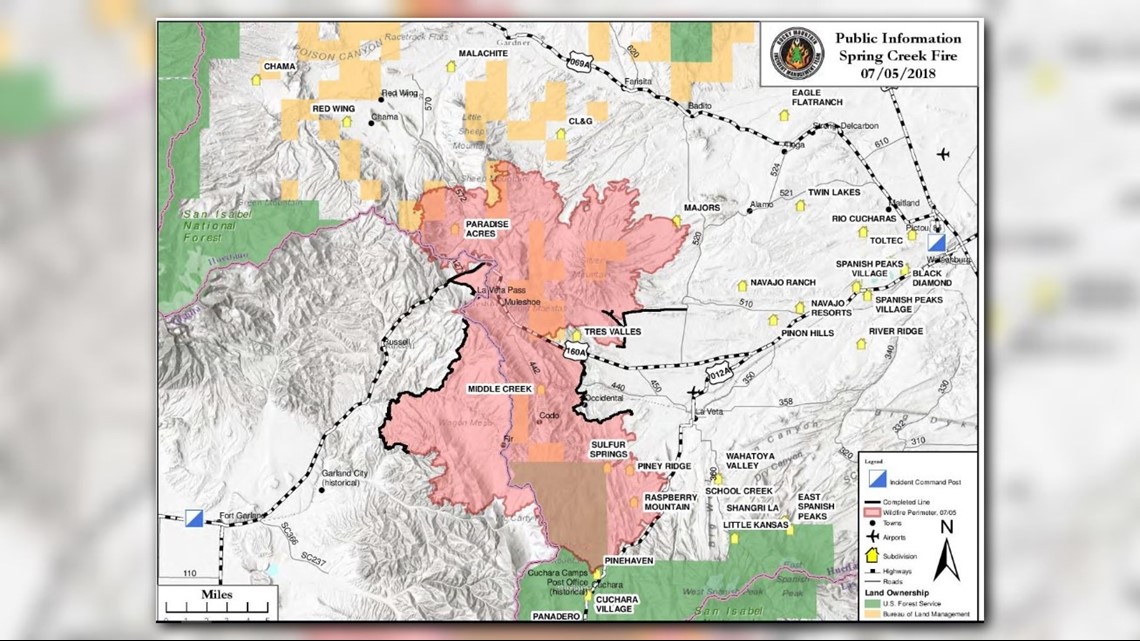 The Costilla County Sheriff's office announced the arrest of Jesper Jorgensen, 52, on arson charges in connection with the fire.
According to an arrest affidavit, Jorgensen used a fire pit to cook meat for several hours the night before the fire. On the day of the fire he woke up and smelled smoke and then spotted flames not far from his fire pit, the affidavit said.
Immigration and Customs Enforcement, who assisted the Sheriff's Office in Jorgensen's capture along with the Colorado Bureau of Investigation, placed an immigration detainer on Jorgensen - who is from Denmark.
These detainers are placed on immigrants who are likely up for deporting as well as immigrants who've allegedly committed a crime. The detainer means ICE would like to take custody of Jorgensen if he's released for any reason.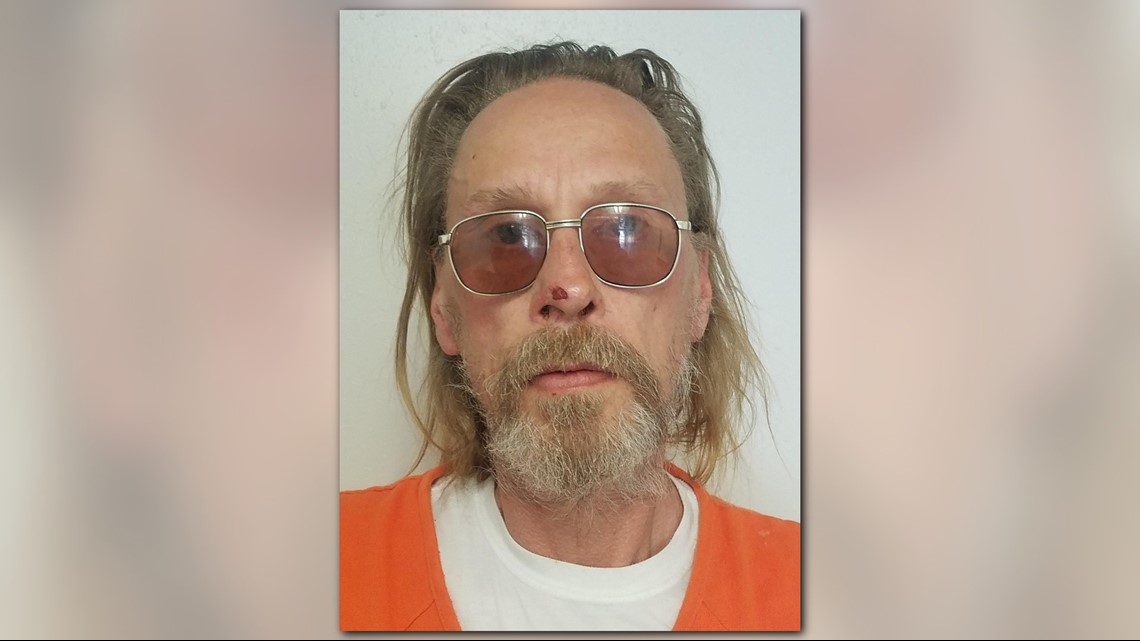 The Colorado Department of Transportation reopened CO 160 between Fort Garland and Walsenburg (mile marker 258 to 294) on Saturday.
A phone line has been set up for the public. It is 719-695-9573. Mail service is disrupted due to the fire. Costilla County residents are expecting necessities like medications through the U.S. Postal Service should call 719-589-4477 for information.
Andy and Robyn Kuehler shared a video on YouTube from a security camera. The couple said the video shows their cabin being destroyed by the fast-moving fire. The video shows ash raining down before the screen flashes red with fire. In another video, a jeep and shed were consumed by fire.
A shelter has been set up at the Blanca/Fort Garland Community Center along 4th Avenue west of town. The exact address is 17591 East Highway 160, Blanca, Colorado.
PHOTOS | Spring Fire burning in Costilla County
This means residents can't smoke unless they are in an enclosed vehicle or building. It also means fireworks are banned. No one can have a campfire going and no one's allowed to use any kind of explosives. Residents are also banned from using a chainsaw powered by a combustion engine between the hours of 1 p.m. and 1 a.m. daily. No one can weld either.