Firefighters have fully contained a 377-acre brush fire that broke out Sunday morning south of Kiowa, burning four homes.
The Elbert County Sheriff's Office announced the fire was full contained just after 8 p.m. after breaking out earlier Sunday morning around 10:15 a.m. It began near County Road 118 and County Road 45 and spread quickly due to high winds and dry conditions in the area.
Four homes were destroyed and five barns were lost, the sheriff's office said. The total grew throughout the day.
The fire was first spotted by a passerby and firefighters arrived quickly to the scene, calling in other fire agencies and the sheriff's office to help. Air support was requested but couldn't fly due to the high winds, the sheriff's office says.
No injuries or losses of livestock were reported. The cause is under investigation, but the sheriff's office says it's believe to have been accidentally started.
The rural area where the fire broke out has several dozen homes on large acreage lots, including many horses. The wind gusts - some has high as 45 mph - quickly pushed the fire east of its original place as far as County Road 49 and south to County Road 110, authorities said.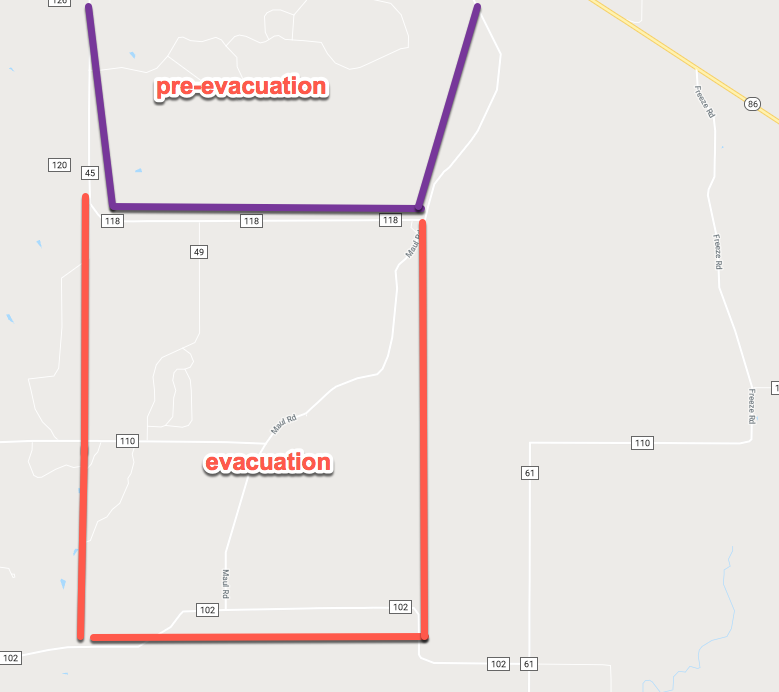 The Red Cross and Dumb Friends League set up at the Elbert County fairgrounds to help evacuees and those displaced by the fire.
All roads have reopened in the area around the fire and the original mandatory evacuation zone - from C.R. 45 to C.R. 49 and from C.R. 118 to C.R. 110 - has been downgraded to a pre-evacuation zone.
Fire crews will continue to work throughout the night to put out hot spots and make sure no flare-ups occur.
Community members dropped off food and cases of water and sports drinks for the first responders fighting the blaze and the Elbert County Sheriff's Office wants to thank them for their kindness.
Other community members showed up to help with pickup trucks and livestock trailers to get animals out of harm's way.
Firefighters with the Elbert Fire Protection District, Kiowa Fire Protection District, Elizabeth Fire Protection District and Franktown Fire Protection District were at the scene. Units with South Metro Fire Rescue and the Castle Rock Fire Department also assisted.
Smoke from the blaze was visible in Elbert, Arapahoe, Douglas and Adams counties.