BASALT - Three homes have been destroyed by the Lake Christine Fire, which grew significantly on Thursday due to erratic winds and extremely dry fuels, according to a Facebook post from the Eagle County Sheriff's Office.
The fire grew 5,263 acres as of Thursday night and was still zero percent contained according to the sheriff's office.'
The video below shows just how close the fire got to El Jebel. Can't see the video click here
One of the three homes destroyed belonged to a firefighter who was fighting the fire. Another was being rented by his brother.
"Cleave's house burned to the ground. There is nothing left of it," said his mom Bonnie Williams. "His wife and son got out safe. They did not get much of their valuables but my other son Quint Williams lost his rental house. Out of the three houses lost two of my sons lost homes."
Crews worked overnight Wednesday and were able to protect over 100 homes.
Anyone wishing to help support those impacted by the fire can visit the Aspen Community Foundation website. They have a link set up for donations.
The Northern Rockies Incident Management Team took over management of the fire Thursday morning and will coordinate with Eagle County Emergency Operations Center, the Eagle County Sheriff's office, and all other cooperating agencies.
As of 7 p.m. on Friday, evacuation orders for areas north of Highway 82 and west of El Jebel road were lifted. The voluntary evacuation ordered of the Missouri Heights area in Garfield County was also lifted on Friday morning.
Mandatory evacuation orders were issued early Thursday morning.
Just before 1 a.m. residents in the Missouri Heights in Eagle County were told to leave their homes immediately. A shelter was set up at Roaring Fork High School, 2270 Hwy 133 in Carbondale, according to a Facebook post from Pitkin County Sheriff's office. Basalt High School, 600 Southside Drive, is also open as a shelter for evacuees.
On Friday morning, the Garfield County sheriff's office announced that evacuation orders for residents in the Missouri Heights area of that county were lifted. It is important to note that the mandatory evacuation for Missouri Heights in Eagle County is still in full effect.
The area road closures will move to the County line between Eagle and Garfield County at Heather and Fender Lane.
The area will be re-opened to residents effective immediately. Those returning home are urged to be ready to leave again at a moment's notice and to make sure they're set up to receive emergency alerts.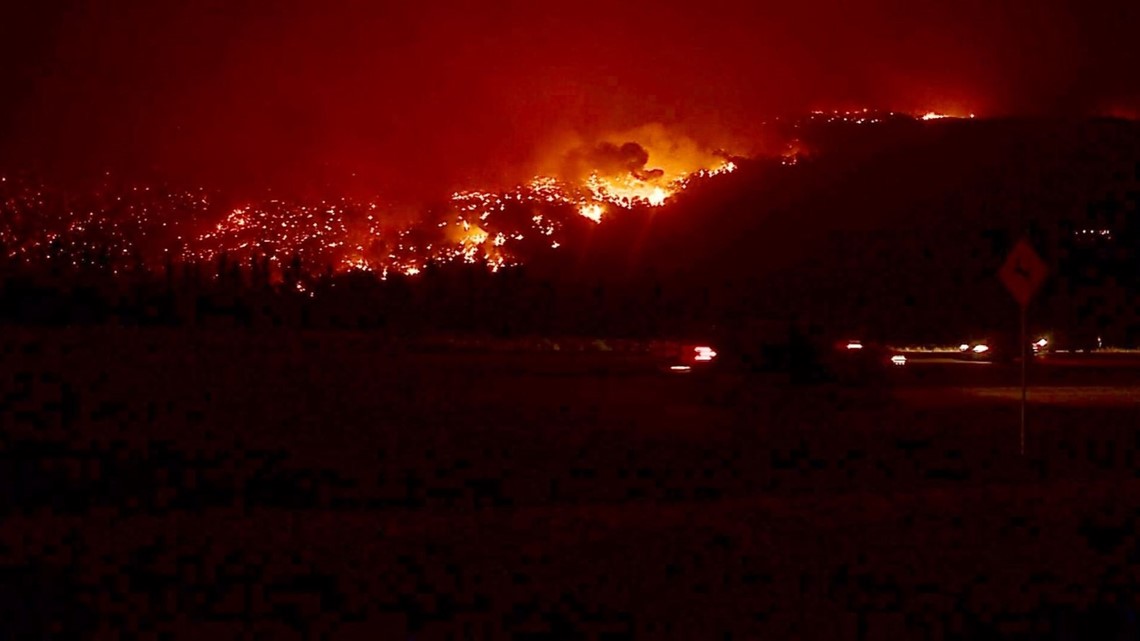 An interactive map has been set up to show the size of the fire, road closures and other essential information.
The Garfield County Fairgrounds in Rifle can accommodate large animals for evacuees. People can show up and put the animals into available stalls or pens, according to the Eagle County Sheriff's Office. The entire fairgrounds will be unlocked for animals to come to the fairgrounds.
The fire was reportedly started by people shooting tracer rounds - despite a Stage 2 fire ban in the county that bans that type of ammunition. According to Carbondale Fire, the pair suspects have been issued a court summons in lieu of arrests and have been charged with shooting tracer rounds.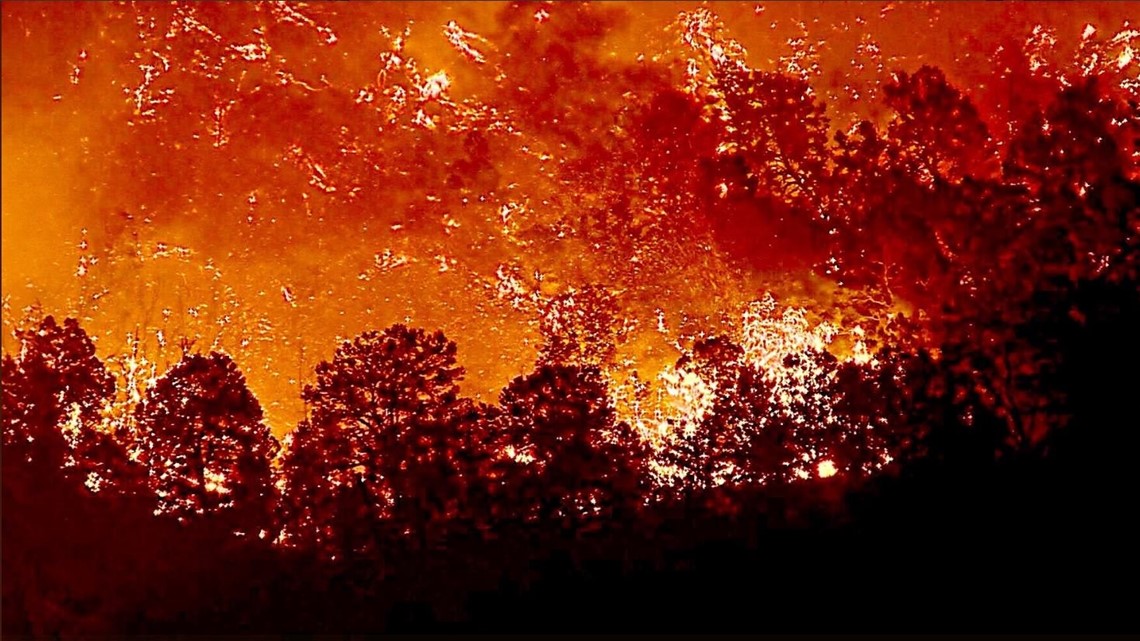 Firefighters from the Basalt and Rural Fire Protection District were paged to the Lake Christine shooting range Tuesday night and found a wildfire burning up a hillside on the north end of the range, Carbondale Fire said in a news release.
The Lake Christine Fire forced the evacuations of homes along Original Road, Silverado Drive, Hillcrest Drive and the Pineridge area, according to a news release from Carbondale Fire.
Urgent evacuation notices were put out Wednesday night for the El Jebel Mobile Home Park and the condos above, the Eagle County Sheriff's Office said on Twitter.
Evacuation notices were also issued Wednesday afternoon for Homestead Trailer Park, the Wilds (Promontory and Wildsprings) Ridge Road, Pinion and Cedar Drive.
Residents who have not evacuated are being warned about potentially lengthy power outages because power supplies are threatened by the fire.
In a Facebook post the San Isabel Electric Association said it was assessing the damage from the fire. Its radio tower, which was located on La Veta pass was destroyed. FEMA has authorized funds to help with firefighting costs, the federal agency announced in a news release. The authorization means that FEMA funding is available to pay for 75 percent of the state's "eligible firefighting costs under an approved grant to managing, mitigating and controlling designated fires."
FEMA makes clear in the release that the money is not meant to provide assistance to any individual home or business owners.
Pre-evacuation notices have been issued for those on Big Pinion Drive, Little Pinion Drive and any home between Aspen Junction and Big Pinion along the north side of Highway 82, Carbondale Fire said. Homestead, Sopris, Spur, Tucker Hillside Curtis, Longhorn and all addresses on the north side of Midland Avenue area also under a pre-evacuation order.