KUSA — At least three destructive wildfires in Colorado this year have been started by people who allegedly violated fire bans.
The Spring Fire, High Chateau Fire and Lake Christine Fire have combined to burn 115,547 acres and destroy 143 homes and several outbuildings. Six people now face arson charges in relation to starting those fires.
Are people blatantly ignoring them, or are they not using common sense?
In a Facebook post Tuesday morning, the Aspen Police Department said it's getting calls every day about people violating the stage 2 fire restrictions.
The post says: "From generic 'I saw a guy smoking' to 'I saw a guy smoking, who threw his burning ash into the nearby bushes and I want Smokey the Bear to kick his butt. Please, please. We're begging you. Let this [the Lake Christine Fire] be the last fire in the valley. Don't start another."
Human-caused wildfires are nothing new, either.
Last year, about 4 percent of wildfires in Colorado were caused by lightning, according to statistics from the Colorado Division of Fire Prevention and Control. The rest were either human-caused or undetermined.
Between 2013 and 2017, there were 2,687 wildfires caused by smoking or campfires. That's about 8 percent of the 32,626 fires during that time.
About 5 percent were caused by lightning during that same time period. And about 20 percent were human-caused in some other way, either by arson, sparks from railroads or equipment. The rest were undetermined.
According to the Rocky Mountain Area Coordination Center, which covers five states including Colorado, 91 percent of fires in 2017 were human-caused. (that includes Colorado, Wyoming, Kansas, Nebraska and South Dakota)
What does this tell us? Fires are preventable.
Under stage two fire restrictions, all open burning is banned. If you plan to camp or do any type of burning in our state, do your homework. You don't want to be responsible for a fire that destroys homes, or worse yet, results in a loss of life.
Most of Colorado has some type of restriction in place. There's no excuse for being unaware of a ban.
Let's talk about some of these massive fires that were human-caused.
The largest and most destructive fire in the state this year was sparked by a man who was cooking meat over a fire pit, according to an arrest affidavit.
Jesper Jorgensen, 52, told investigators he stirred the contents around to make sure it was out and "he saw no smoke, so he believed the fire was out and no longer a threat" according to the affidavit.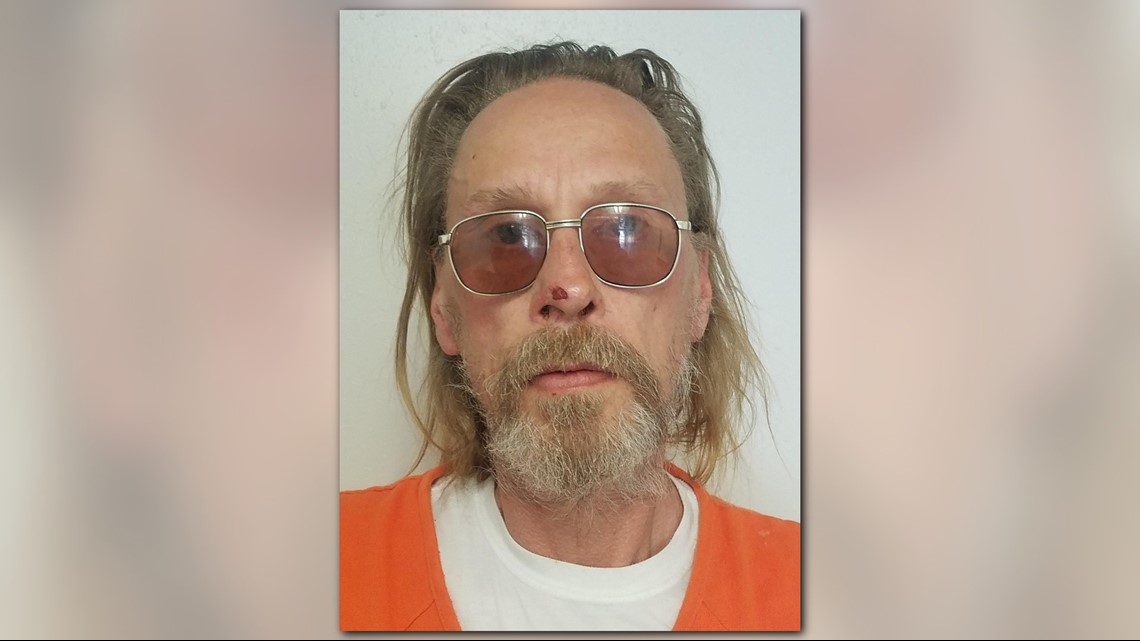 A deputy asked Jorgensen if he knew there was a fire ban in place. He stated "he did not know there was a fire ban, however he assumed there was a fire ban because it had been so dry since last year with very little snowfall and no rain," according to the affidavit.
LAKE CHRISTINE FIRE ARRESTS
Two people shooting tracer rounds, which burn between 527 and 1,652 degrees Fahrenheit, started the Lake Christine Fire, according to an arrest affidavit from the Eagle County Sheriff's Office.
Allison Marcus and Richard Miller face felony arson charges. When the fire started on July 3, Stage 2 fire restrictions were in place. Those restrictions include "no explosive targets and burning rounds," according to the affidavit.
HIGH CHATEAU FIRE ARRESTS
A campfire that was left unattended sparked the High Chateau Fire in Teller County, according to the sheriff's office.

David Michael Renfrow, 23, Kegan Patrick Owens, 19, and a 17-year-old boy have been charged with first degree arson (a class three felony) for their alleged roles in starting the fire. Each of them faces 4 to 8 years in prison and fines between $3,000 and $750,000.
Those are some pretty significant consequences and should be a warning to others to take these fire ban seriously.

Oh, and remember the 2002 Hayman Fire? It burned 138,114 acres and remains the largest wildfire in state history. It also destroyed 133 homes.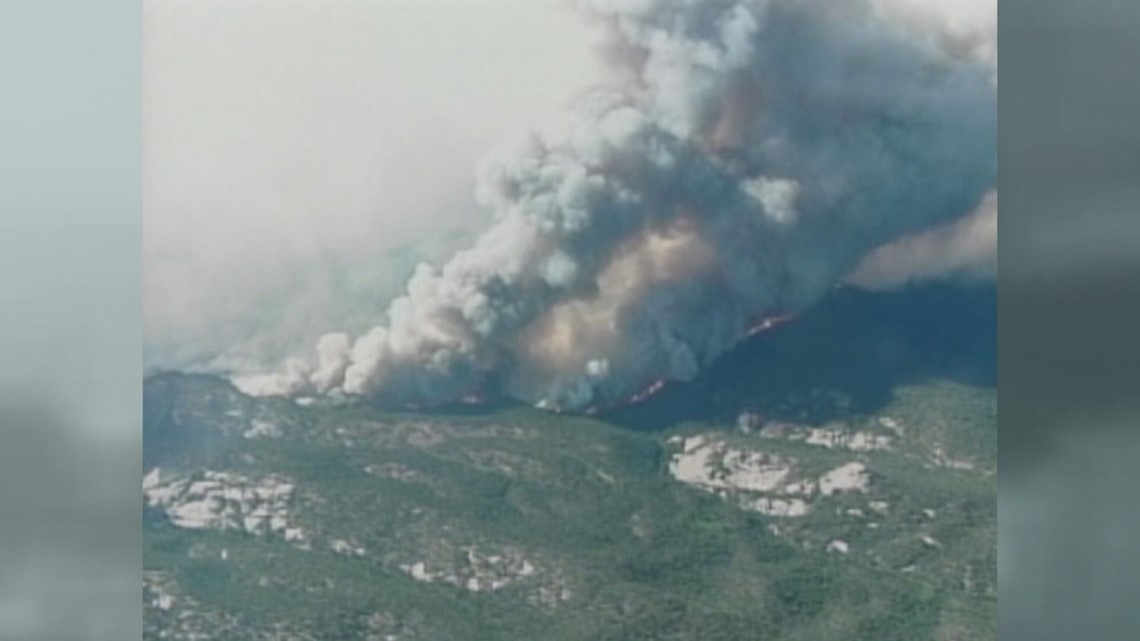 Terry Barton, a fire prevention technician for the U.S. Forest Service, started the fire when she burned a letter from her estranged husband. She was sent to prison for her role in starting the fire and was released in 2008 after serving 6 years.
Barton was also ordered to pay $14 million in restitution to the U.S. Forest Service and between $27 and $30 million to the state and the federal government.