KUSA - Governor John Hickenlooper stopped by the Lake Christine Fire Command center Friday morning where he met with first responders.
"This fire obviously, really came out of nowhere and grew very rapidly," said Gov, Hickenlooper about the Lake Christine Fire. "We had electrical issues, a lot of buildings at risk."
He was joined by Sen. Cory Gardner (R) and U.S. Rep. Scott Tipton (R- 3rd district). They plan to fly over the Chateau Fire burning in Teller County and the Weston Pass Fire burning in Park County before visiting the Spring Fire area to meet with residents and first responders.
As of Friday morning, 197,319 acres across the state were affected by the fires, according to a Tweet from the Colorado Office of Emergency Management.
"When you get this many fires at one time, you obviously stretch your resources," Gov. Hickenlooper said. "What we've been doing, I think what we saw here in the last couple day was prioritizing those places where we had the greatest risk."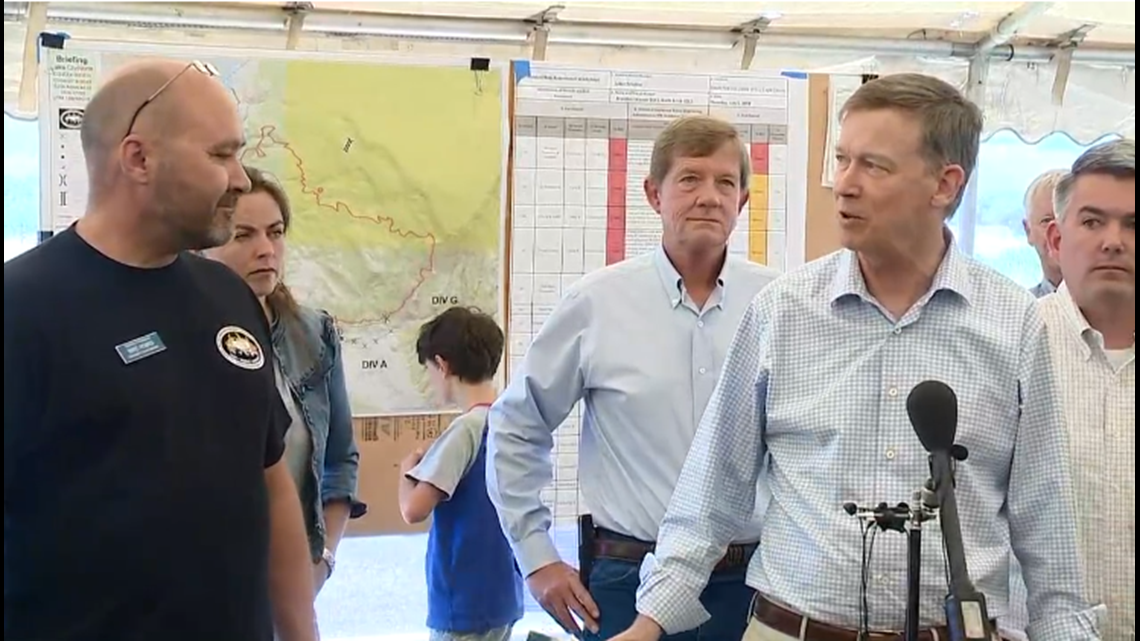 The Lake Christine Fire has burned about 5,000 acres and destroyed 3 homes since it began Tuesday night. It was allegedly started by two people who were using illegal tracer rounds at a shooting range.
"We will evaluate every one of our operational guidelines to make sure, obviously something like that should never happen when you have fire restrictions like we had in place," said Gov. Hickenlooper. "We'll figure out why it happened and make sure it doesn't happen again, I guarantee it."
On Thursday a drone flew over the Lake Christine Fire and brought air operations to a halt according to the incident commander. Lawmakers and firefighters reiterated the danger that drones pose to fire operations.
"We talked a little bit with Mike about drones flying over the fires that shut down operations," said Sen. Cory Gardner. "If some moron wants to take a drone out above a firefighting operation, they need to stop it. They need to quit it. They're putting lives in danger and in jeopardy. We need to get the word out hat people should knock it off."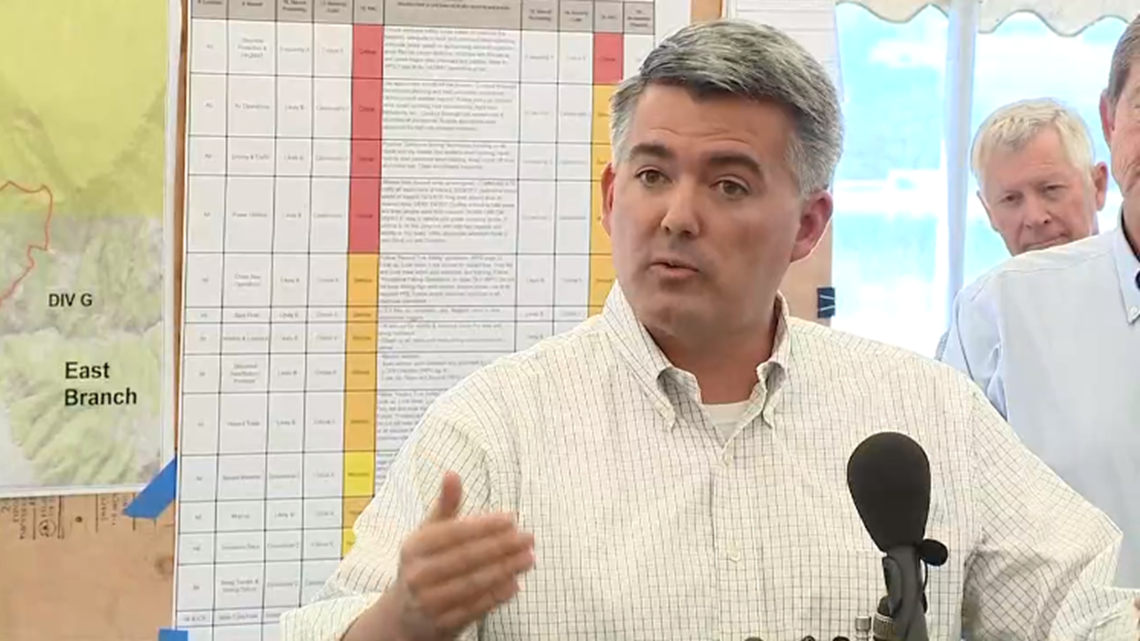 All three lawmakers pledged to make the necessary resources available to fight the fires and help affected residents.
"We're going to be doing the best we can to make sure the resources are available from the federal and state level to make sure we're making the communities whole," said Rep. Tipton.
The Spring Fire, which started on June 27, has burned more than 105,000 acres and destroyed 132 homes east of Fort Garland. It's now the third largest fire in Colorado history and the largest fire currently burning in the state.