ASPEN, Colo. — Wildlife officers said they believe they have killed the aggressive bear that was responsible for attacking a woman hiking near Aspen Monday.
This comes after a witness reported seeing the bear near the Hunter Creek trailhead Thursday morning, according to a news release from Colorado Parks and Wildlife (CPW). This led officers to track the animal and ultimately kill it on Highway 82 near McSwimming Road that afternoon.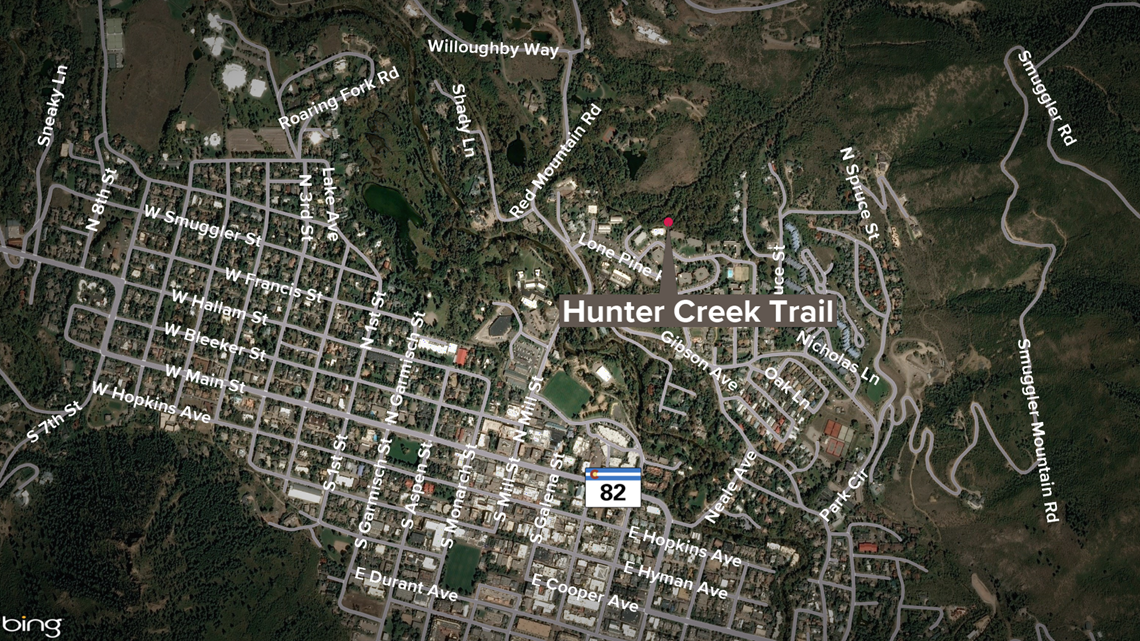 The bear's carcass will be transported to Colorado Parks and Wildlife's Health Laboratory for a full necropsy, and then a laboratory in Wyoming for DNA testing, the release says.
The woman who was bitten by the bear is expected to be ok, and her wound did "not appear serious," CPW said.
Incidents like the one involving this bear are very rare, CPW said. When they do happen, officers are required to euthanize any wild animal that injured a human, regardless of the circumstances.
That's because CPW said relocation is not an option, and even if a bear is moved, it could resume aggressive behavior in its new territory.
If you see a bear, CPW officials offer these basic tips:
- Do not run from a bear, stand your ground and talk firmly to the animal
- If it continues to approach, throw rocks and sticks, wave your arms and yell loudly
- If the bear attacks, fight back as aggressively as possible and do not stop until the bear runs off.