DENVER — A jury in Denver has found Xcel partially responsible for an explosion that killed a woman in Aurora in 2018.
Xcel was not doing the work at Heather Gardens. It was a cable project with Comcast.
Ross' family and a few other Heather Gardens residents sued Xcel, Comcast, Heather Gardens Association, the contractor Comcast hired and two subcontractors.
Each party settled prior to the trial, except for Xcel.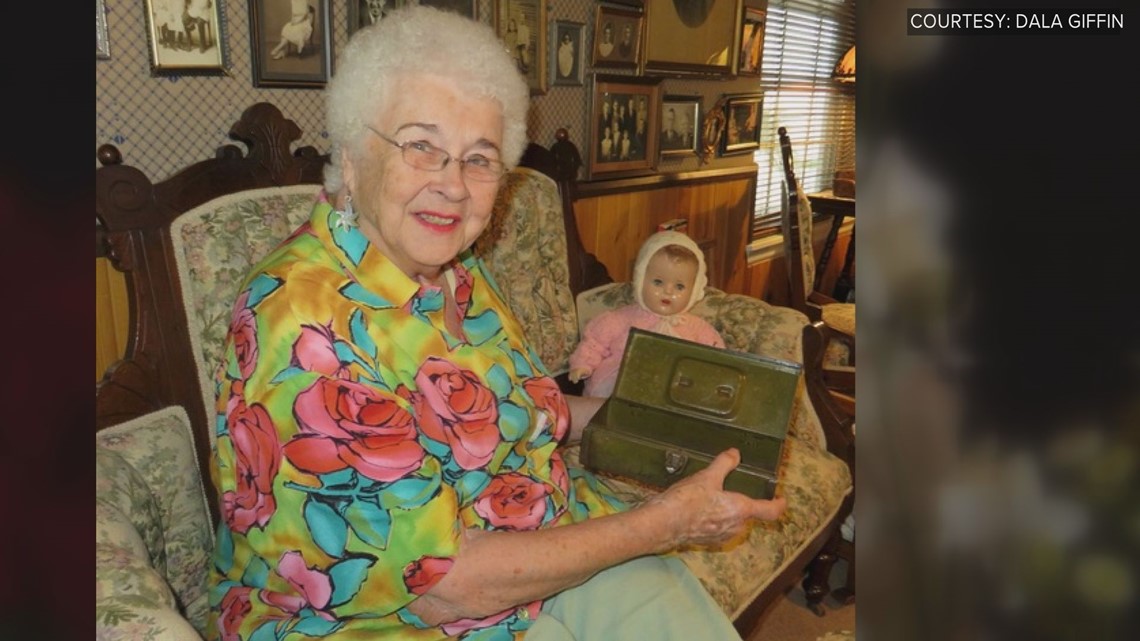 On Thursday, a Denver jury determined each party was responsible for $31.8 million in damages. The jury determined Xcel's portion of the responsibility was 12%, or $3.8 million. The rest of the amount is moot because of the pre-trial settlements.
"Her legacy lives on. Her smile and laughter are what people, most often, talk about," Carol's son, Derek Ross, said.
His mom was going to spend Christmas in 2018 on her seventh and final continent.
"The last big trip in her bucket list was Antarctica, and she was two-and-a-half weeks away from departing on that cruise," Ross said. "It was disturbing that they didn't want to accept any responsibility for what happened."
The project was to install fiber-optic cables at Heather Gardens.
Heather Gardens contracted with Comcast, which contracted with Integrated Communication Service (ICS) for excavation and drilling work, which subcontracted with Bohrenworks, which subtracted with Underground Communications.
The lawsuit claimed that the companies struck numerous utility lines, including at least four gas lines prior to the explosion.
After a nearly yearlong investigation, Aurora Fire Rescue (AFR) determined that no locates were placed before workers using a boring machine struck the gas line that resulted in the explosion.
"This explosion and subsequent fire was caused by unintentional human act or omission," the investigation report from the Aurora Fire Rescue reads.
Locates are ground markings, usually colored flags, used to identify the positions of utility line infrastructure. Boring machines are used to install utilities underground without creating an open trench.
The report says a worker on that machine told authorities the only marks in the grass the day of the explosion were white marks with yellow flags, which the worker said Heather Gardens used to indicate sprinkler heads and lines.
The project was not Xcel's, but the gas lines were.
"I fly planes for a living. If we've got a third-party contractor that's denting my jet, I don't care if they're working for somebody else, I go out and I try to stop them from doing that," Ross said. "It's my responsibility to look out for my airplane. I think it's Xcel's responsibility to take a little more care in watching out for their pipelines and the gas that's in them."
"We ended up settling with these other defendants through a mediation process, [Xcel] would not even come to the mediation," attorney Michael Burg said. "I've sued Big Pharma, some of the largest pharmaceutical companies in the world, some of the largest insurance companies in the world, some of the largest banks, we've sued UBS, Moody's successfully, and I will tell you this is, in my opinion, one of the most arrogant companies that I've had the displeasure to deal with."
NEXT emailed Xcel on Friday morning with specific questions.
Family attorney claims Xcel never showed up to mediation. Is this true? If so, why did Xcel not attend?
If Xcel does end up paying any amount, where does the money come from? Is this ratepayer-funded money? Shareholder money? Does it get included in future rate cases? Please be as specific as possible as to where any settlement/verdict money comes from.
An Xcel spokesman replied with a statement that did not address any of those questions.
"Our thoughts continue to be with the impacted families. This was a tragic and preventable incident. An investigation found that we didn't commit any violations, and we are considering our next steps. We continue to urge contractors to follow state and federal law by calling 811," the statement read.
In its most recent gas rate increase, Xcel asked the Public Utilities Commission to approve $2.2 million to cover outside legal help needed to argue for the gas rate increase. The PUC approved $2 million. The Office of Utility Consumer Advocate is suing to reverse that cost.
On Friday, Xcel did not answer if ratepayers would be responsible for covering the verdict costs.
"I would hope that the consumer watchdogs and people like yourself would not let them do that," Burg said.
"I would love to know who it is actually pays for everything we just went through. Is it a rate increase that we have to absorb that pays for the expensive attorneys they had fighting this case for them?" Ross said. "I dread hearing about that."
Because of state limits on liability, Xcel may not even have to pay $3 million to the multiple victims.
"It's reduced even further because, unfortunately, in Colorado, we have caps," Burg said.
He said the cap for a wrongful death is $436,000.
Ross, an Xcel customer himself, wants to know if the company is using the funds it currently gets from customers appropriately.
"It's kind of difficult right now with what's happened to pay that bill knowing that a chunk of it was supposed to go for safety measures that we're not really sure actually happened," Ross said.