Ron Bates' business card may say he's a "pro putzer," but his Christmas display shows that he uses his time to help everyone around him remember what's truly important this holiday season.
"Everyone that's lived in the U.S. knows someone that's represented here in my yard," Bates said.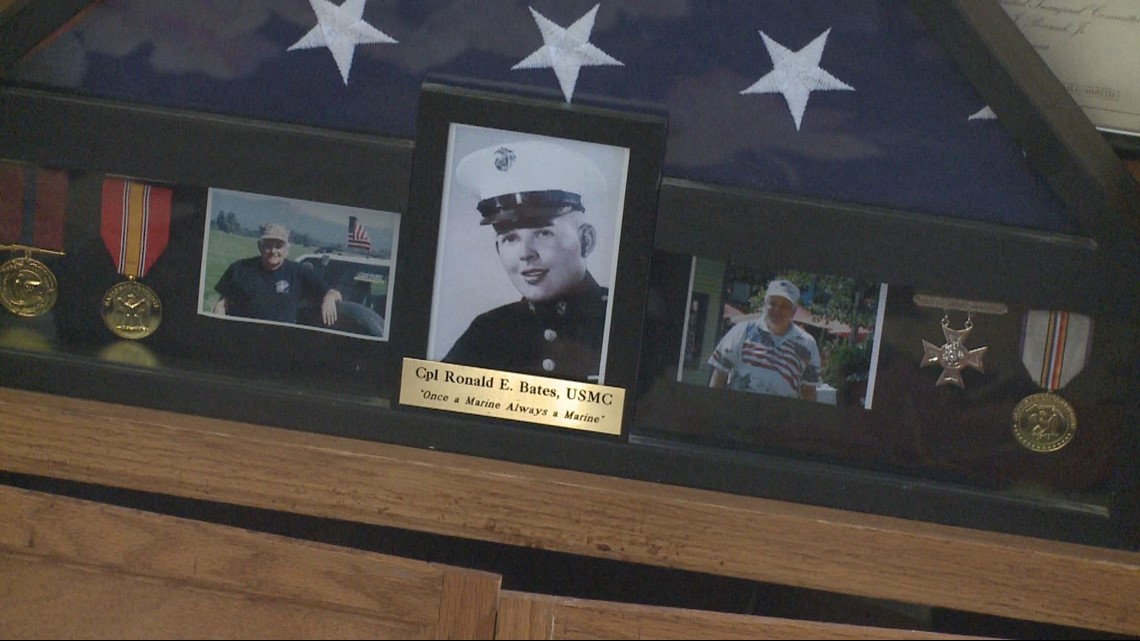 He lives in Aurora, and his Christmas display was a year in the making. Usually, the Marine Corp veteran said he puts up a Santa, but the jets that whiz over his house from Buckley Air Force Base gave him another idea.
He knew he wanted a sign that said "thank you" to the pilots. And over the course of a year, Bates said he scoured garage sales for Christmas decorations and other materials to build a unique holiday display. He waited until Nov. 1 – right after Halloween -- to put it up with help from his grandkids, who wanted to make sure the 82-year-old stayed off of his ladders.
Bates' yard honors those who have fallen in all of the wars in the history of the United States with tombstones, as well as the paramedics, police officers and firefighters who keep us safe every day.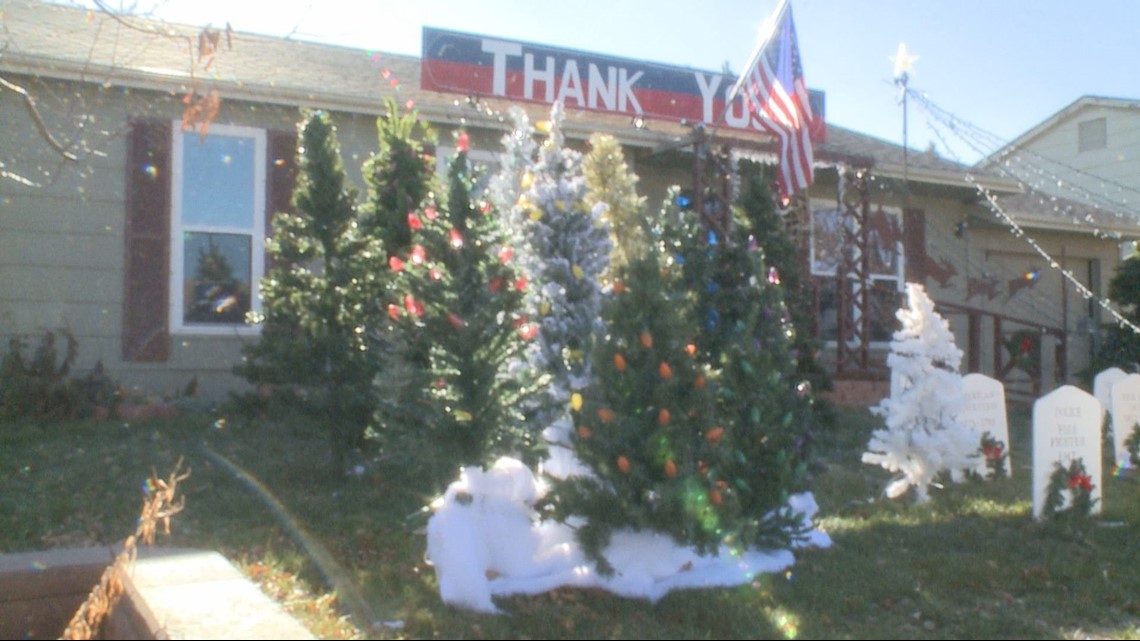 There's a Purple Heart and a symbol of a fallen soldier – as well as a nativity scene, since Bates said he didn't want people to forget the origin of Christmas.
"I've never done it before," Bates said of his display.
He said he and his wife, who died a few years ago, used to keep their house decked out for Christmas year-round. They also went big for Halloween with a "Bates Motel" sign that's decades old.
Memories like this play a role in another part of his Christmas display. There's a tree for his wife, children and grandchildren.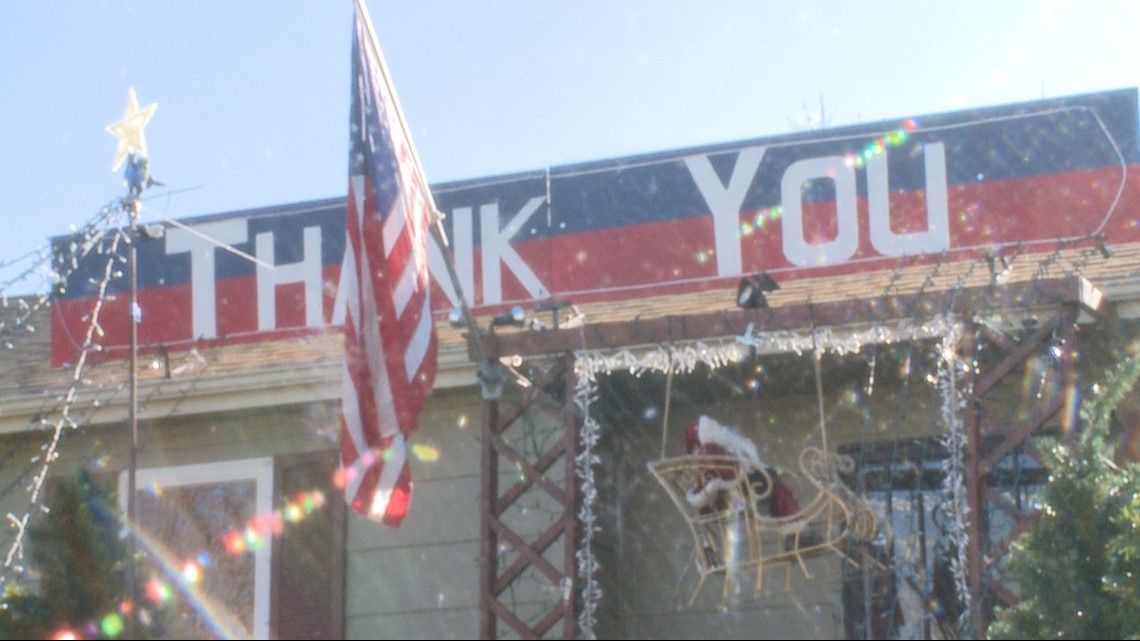 "People plant trees for memories, so there's always a lasting memory," he said. "Seeing how it's the holiday and the Christmas season, I planted Christmas trees."
Bates said he's surprised by the attention he's gotten for the display, and isn't sure if he's going to do it next year, or what he can do to improve.
While it's up, he just asks that people pause and think about the people who aren't here to celebrate the holidays.
"Come on by and please, say thanks," Bates said.