RENTON, Wash. - WWII veteran John Ponikvar was buried on his 95th birthday. A military bugler played Taps. An Air Force honor guard fired a 21-gun salute.
Then, the Chisholm, Minnesota native was laid to rest - 65 years after he died.
"65 years, that's a lifetime for a lot of people," said Janie Fowler, Ponikvar's daughter. "I'm just lucky I lived long enough for it to happen."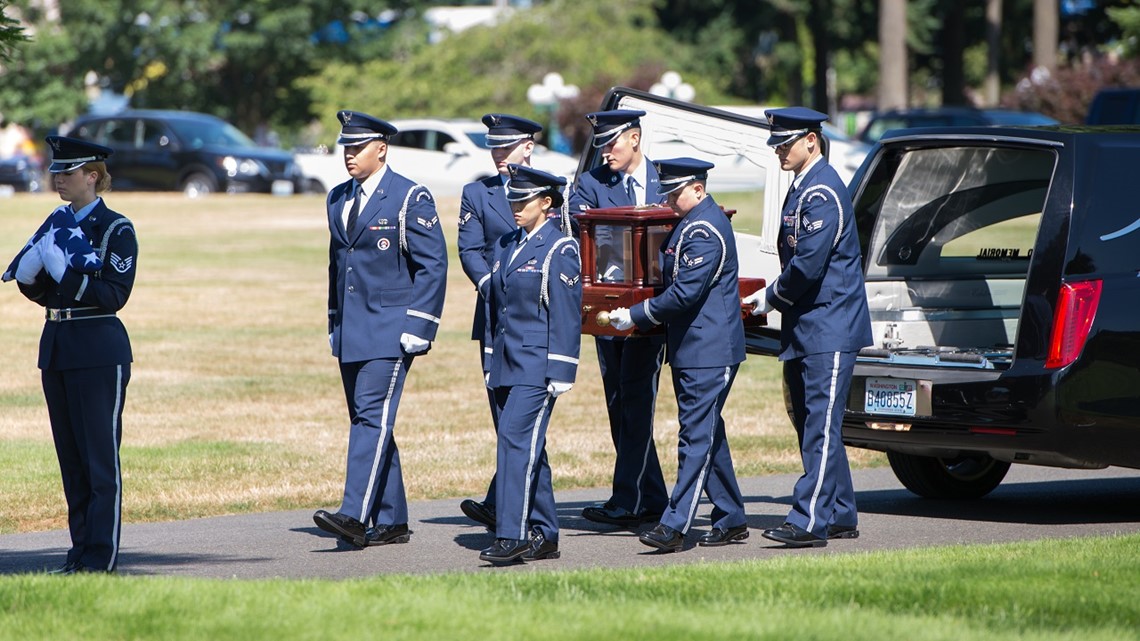 Fowler was 7 years old in 1952 when she learned her father, a U.S. Air Force captain, had died in a plane crash.
"We were coming home from church and we heard it on the radio," Fowler recalled. "I can just remember sitting in the car and my mom crying."
Ponikvar was one of 52 servicemen aboard a C-124 Globemaster. While flying home from McChord Air Force Base in Tacoma to Elmendorf Air Force Base in Anchorage, the plane went off course and flew at full speed into Alaska's Mt. Gannett.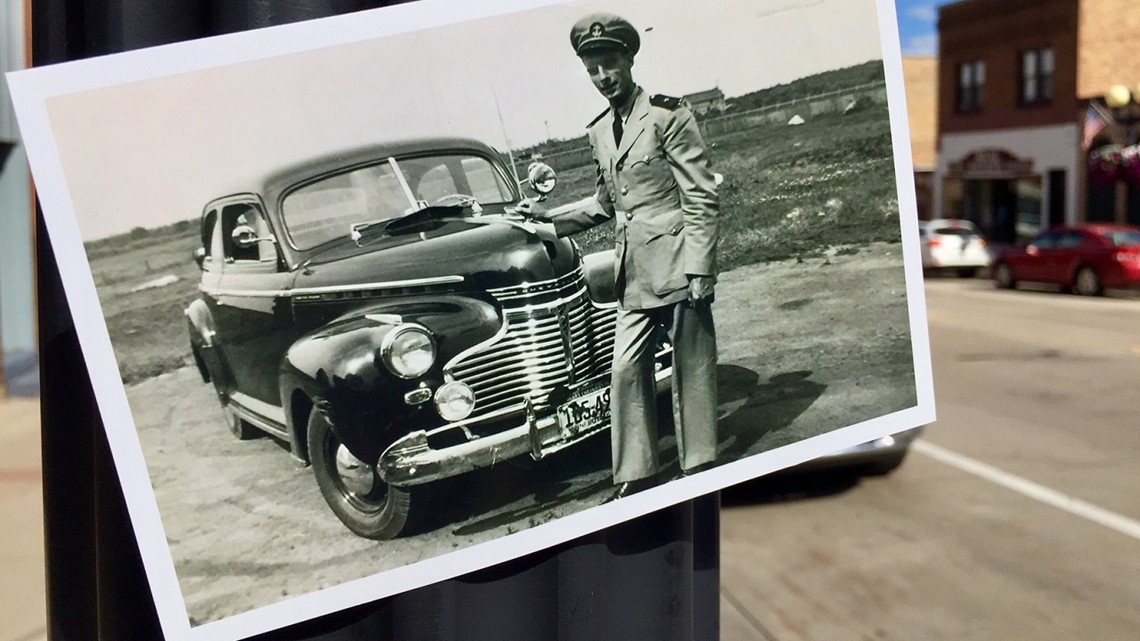 Harsh weather delayed the search. By the time the crash site could be reached, only a section of the plane's tail was visible.
By then, the rest of the aircraft and the men it had carried were entombed under packed ice and snow. The search was suspended and the men, over the years, mostly forgotten by all but their families.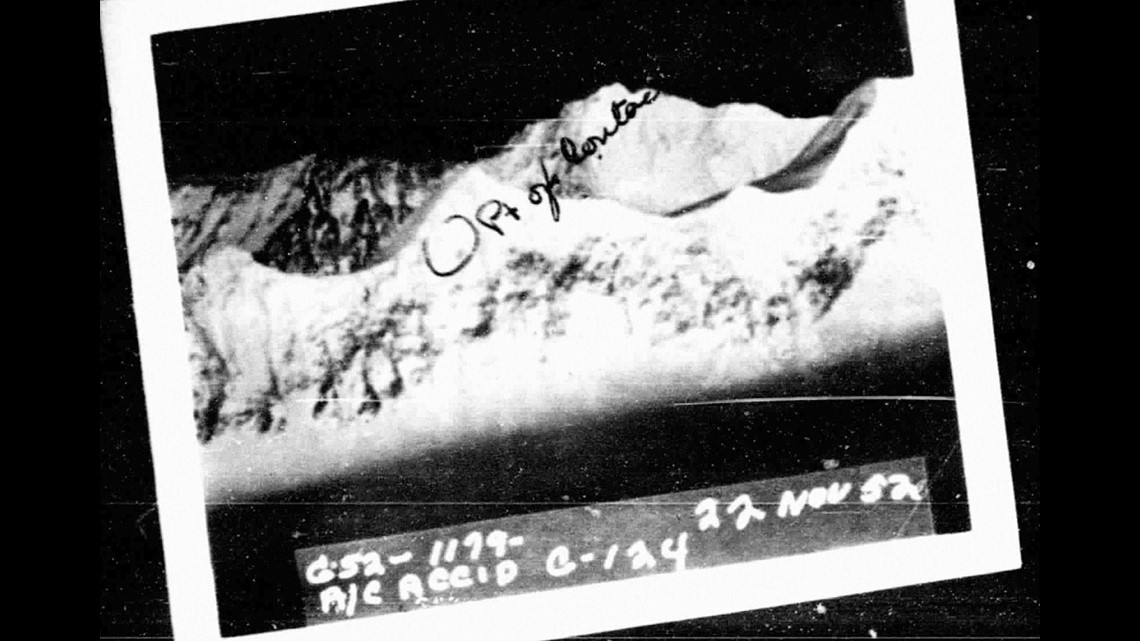 "I never told my teachers that my dad was dead, I just said he was gone, and that's how I covered it," Fowler said.
After the crash Fowler and her mother left the air base in Alaska and moved to Seattle, where Fowler's grandparents had settled.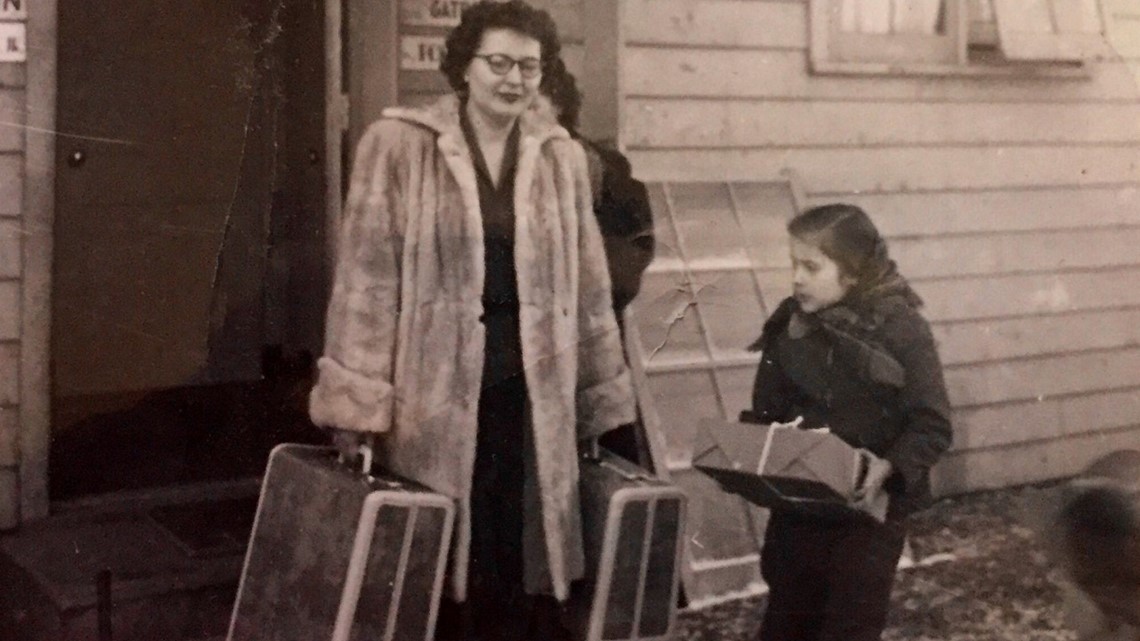 In his boyhood home, Ponikvar's family arranged for a stone to be placed among the other veterans at Chisholm's Calvary Cemetery.
Ponikvar's sister, Mitzi Meadows, remembers stopping to pray with family, and bringing flowers to her brother's grave on Memorial Day.
Meadows never lost sight of the fact that her brother wasn't really buried at the cemetery.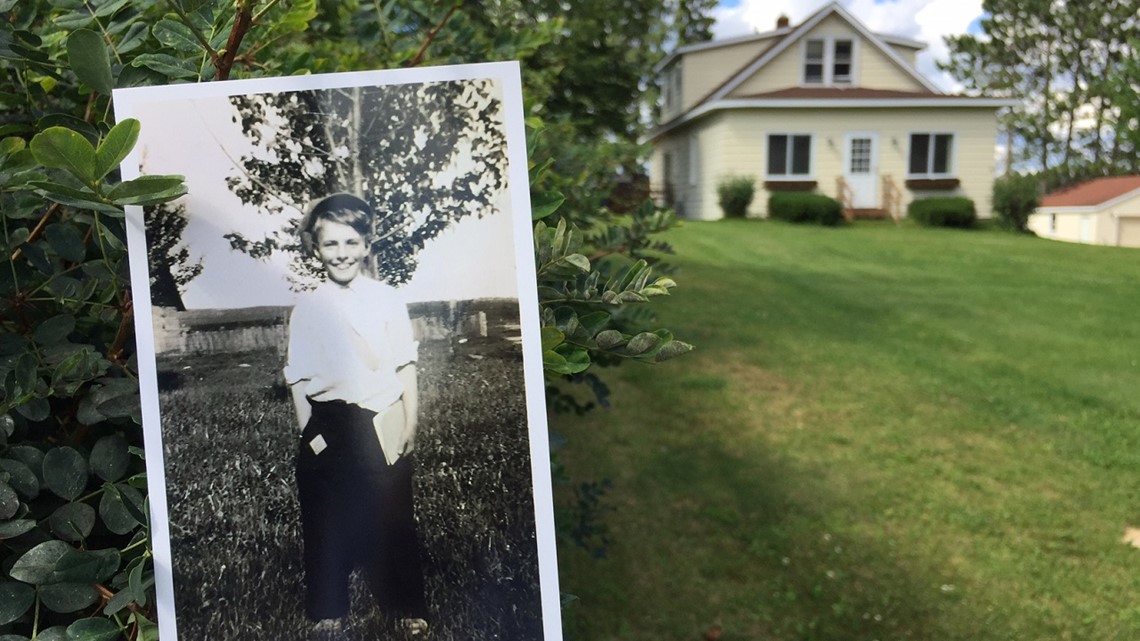 "I just always wished he was," she said, wiping away a tear.
Meadows, Fowler and everyone else in the family had given up on ever getting Ponikvar off the mountain.
Then, in 2012, the phone rang.
"When I got the call, it was like blindsiding me with a two-by-four," Fowler said.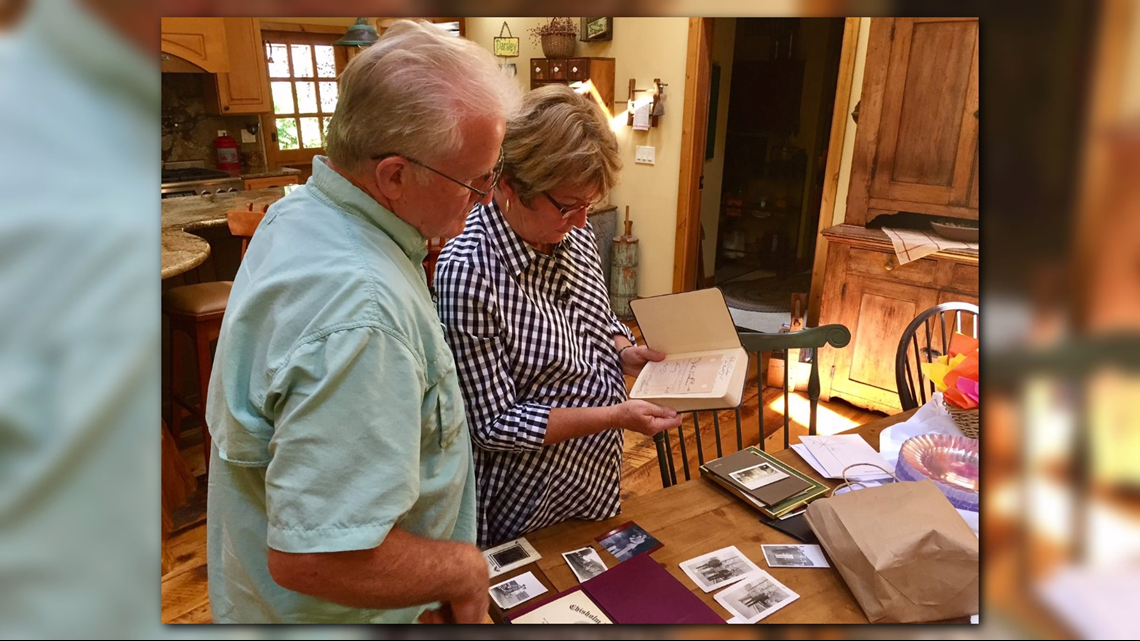 The crew of a National Guard helicopter had spotted parts of a plane while flying over Alaska's Colony Glacier.
From the point of impact, the C-124 had traveled 12 miles in the glacier.
The search for remains has continued for five years, in rough terrain, amid deep crevices.
Mountaineers fly to the site in Blackhawk helicopters, with search conditions only suitable a few weeks each summer.
Allen Cronin, an Air Force funeral director, heads up the operation. "It's not the easiest job as you can imagine, and there's emotions that go with it as well," Cronin said. "I'm sure there's some remote recoveries done elsewhere, but to the level of this one I'm not aware of it."
Still, searchers have managed to find remains of 37 of the 52 servicemen on board the plane.
In 2016, they found Capt. Ponikvar.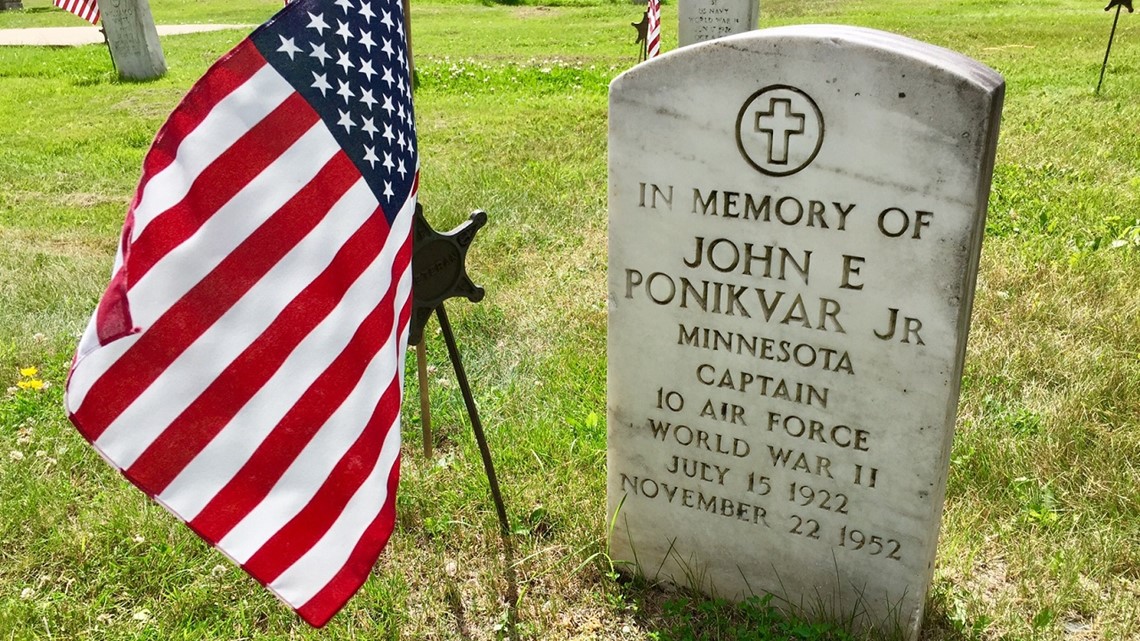 "I think we have made a promise to wives, children, husbands; that if they were to die while in the service wherever they're at, we're going to bring them home," Cronin said.
So, on Ponikvar's 95th birthday, family members from Minnesota and Washington gathered at a cemetery outside of Seattle.
Ponikvar was interred with his wife, Shirley, who passed away in 1994.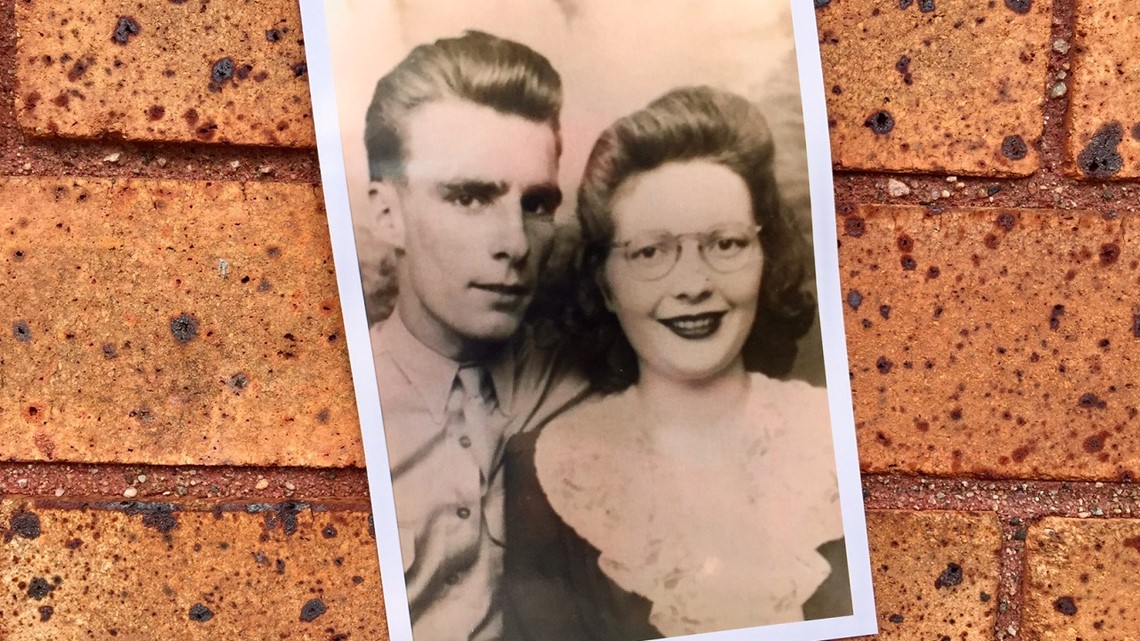 The McChord Field Honor Guard provided funeral honors, which included the presentation of a folded American flag to Fowler.
Ponikvar's only child is grateful her father's story finally has an ending.
"We brought everything to a close," Fowler said after the service. "And we'll just carry on from here."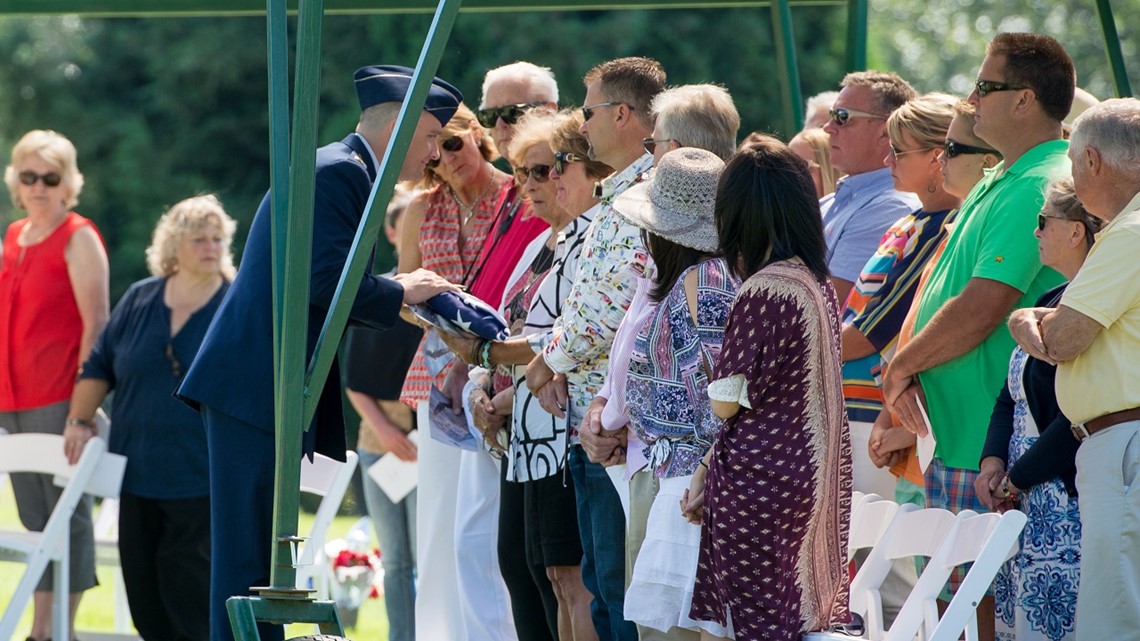 NOTE: Tonji Anderson-Dell, a granddaughter of one of the servicemen who perished on the C-124, maintains a website and Facebook page which link families and provide updates on the search for remains.
PHOTOS: Land of 10,000 Stories: 1952 Plane Crash