DENVER — A Major League Baseball umpire hopes a day at Coors Field will be an encouragement for a 13-year-old boy pursuing an umpiring career despite his connection to an upsetting incident a few weeks ago.
Josh Cordova was the umpire at a June 15th youth baseball game in Lakewood that ended with a brawl.
Both parents and coaches were involved.
It started after Cordova asked the adults from both teams to stop cursing.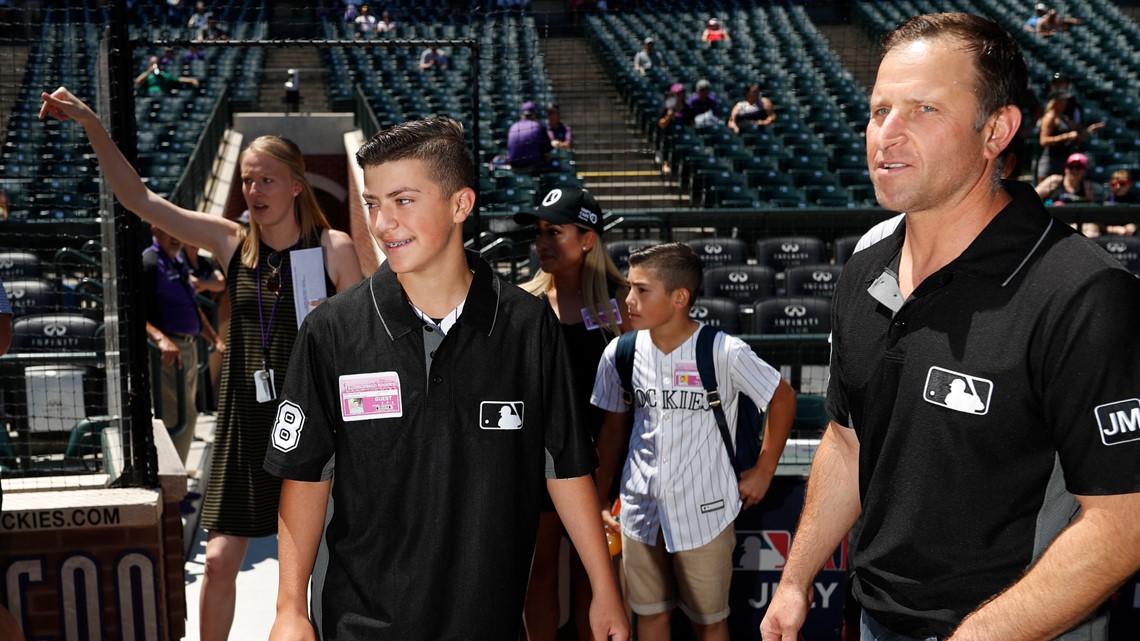 When MLB umpire and Colorado native Chris Guccione heard the story, he wanted to support Cordova.
"When I saw the story I was shocked and I was saddened and I wanted to reach out," Guccione said. "Yeah, I've never witnessed anything like that. I've never seen anything like that. Yeah, when I was Josh's age there was a few screams and disagreements from the parents in the stands. But, nothing, [like] what he experienced."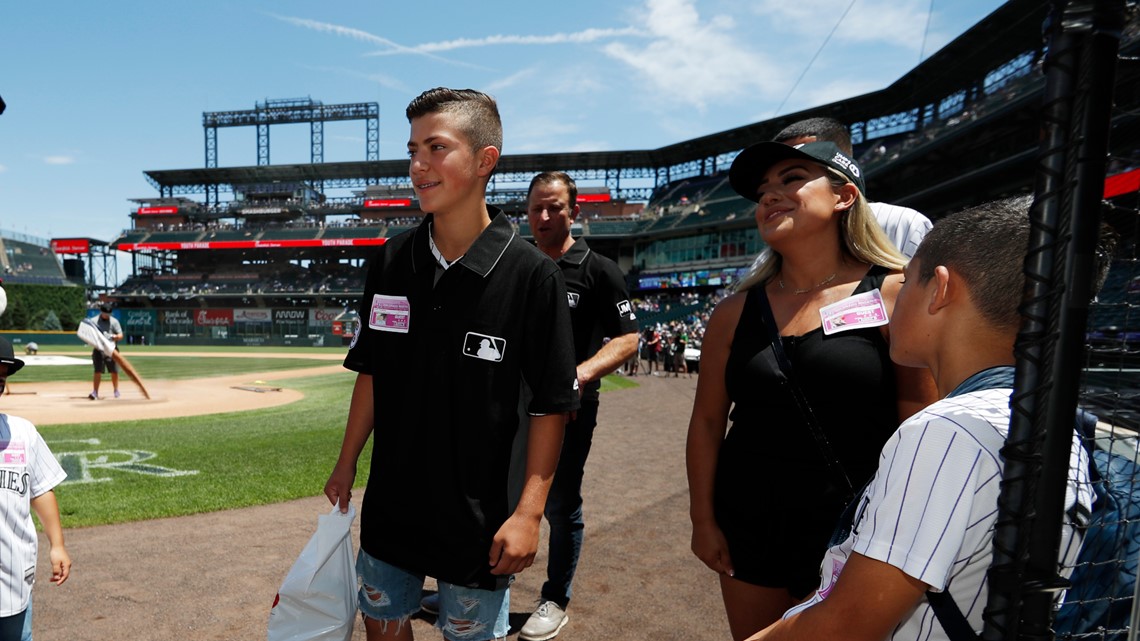 Guccione said he wanted to tell Cordova he made the right call, and he also wanted to encourage him to keep working as an umpire.
So, he invited the teen to hang out with the professional umpires working Sunday's Rockies-Dodgers game at Coors Field.
Cordova also got some new gear from his new major league umpire friends.
Cordova said he'll use that gear to officiate youth baseball games next season.
"So, I think I'm gonna continue umpiring for a while," Cordova said. "And hopefully, [I'll] make it [as a] professional like he is."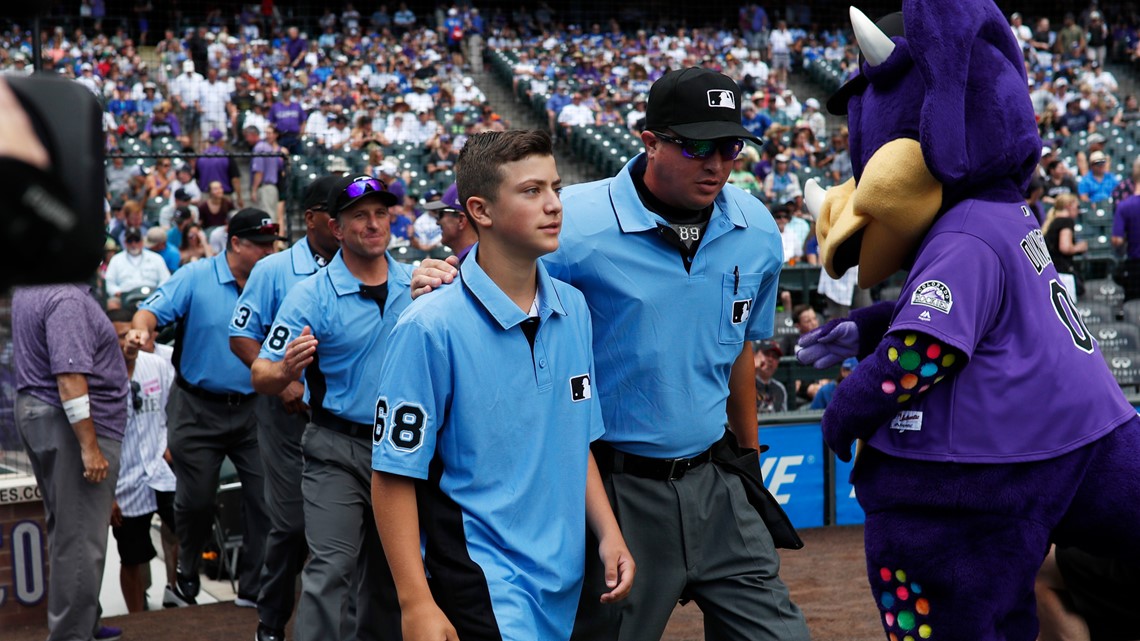 Twelve people have been cited for disorderly conduct in relation to the brawl.
They'll have to appear in Lakewood Municipal Court.
Both teams were punished, too.
The league ended their season early.
Those teams were mainly comprised of 7-year-olds.