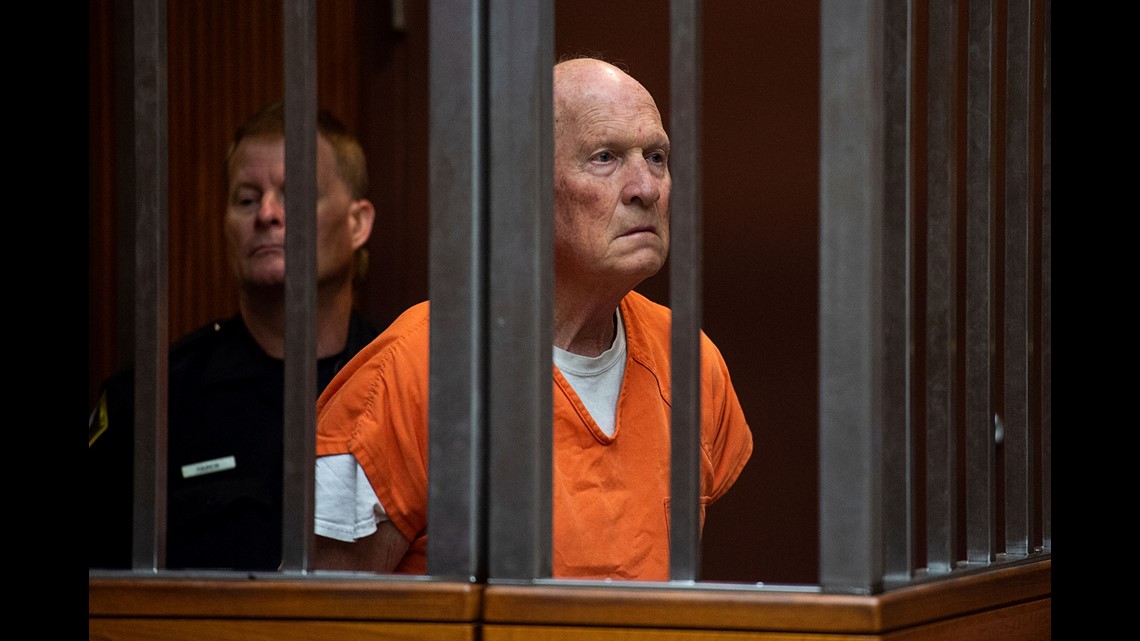 Joseph DeAngelo, 72, of the Sacramento suburb of Citrus Heights is accused of killing a College of the Sequoia professor, Claude Snelling, who was shot Sept. 11, 1975, as he thwarted the 2 a.m. PT kidnapping of his 16-year-old daughter.
That murder was attributed to a man originally dubbed the Visalia Ransacker, who would break into homes and collect keepsake items, leaving behind valuables, and often made himself a meal before sneaking out into the night. More than 85 burglaries in Tulare County, California, where Visalia is the county seat, were linked to the Visalia Ransacker; the last was at Snelling's house.
"As abruptly as they started, soon after in the winter of 1975, they abruptly ended here in Visalia," said Tim Ward, Tulare County district attorney. "Now, we know they tragically continued elsewhere in the state."
Authorities are saying the Golden State Killer and the Visalia Ransacker are the same person – so is the East Area Rapist, linked to 38 attacks in the Sacramento and Stockton areas, and the Original Night Stalker, who committed his crimes in Southern California. Visalia is about 170 miles northwest of Los Angeles and 200 miles southeast of Sacramento.
DeAngelo previously was charged with killing 12 people between 1975 to 1986. Snelling's death is the 13th officially linked to the suspect.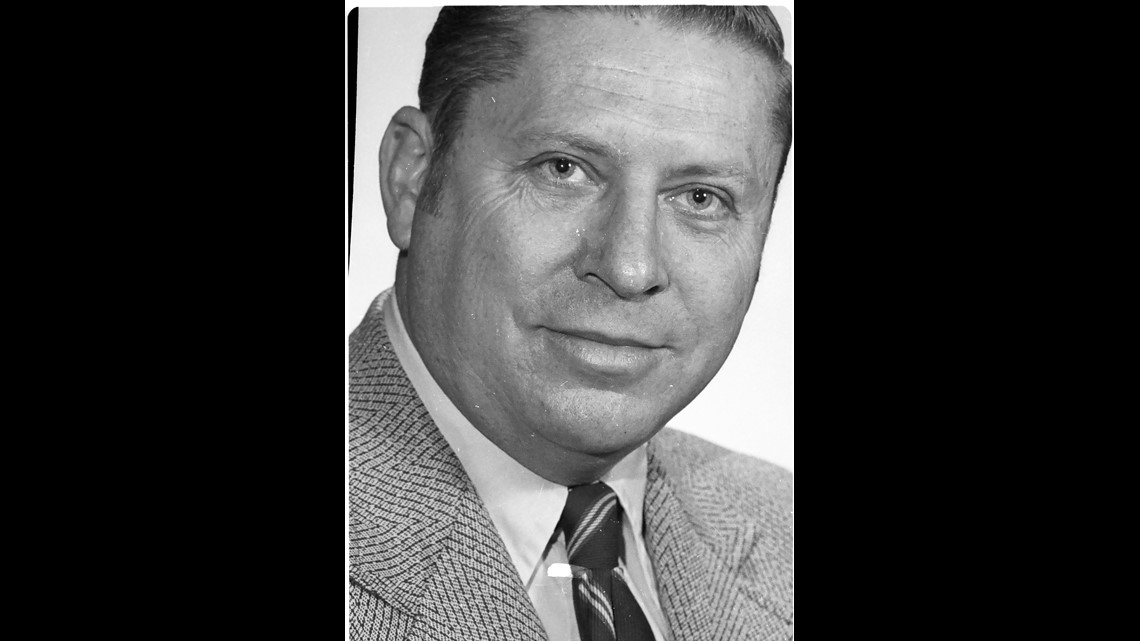 DeAngelo also is suspected of raping another 45 victims but can't be tried in those cases nor in the suspected burglaries because the statute of limitations has expired, officials said.
Snelling's family was contacted following DeAngelo's arrest April 25, Visalia Police Chief Jason Salazar said.
"Based on the evidence detectives were able to gather, we have identified Joseph James DeAngelo as the sole suspect in the Visalia Ransacker series and the murder of Claude Snelling," Salazar said. "While there is no DNA in the Visalia cases, the hard work of determined investigators over the last 44 years, who never gave up in the pursuits of justice for the Ransacker victims and the Snelling family, has paid off."
Detectives have said that DeAngelo's criminal behavior began in the Central Valley while he was an officer from 1973 to 1976 with Exeter Police Department, just a few miles east of Visalia.
"We have taken that first step in providing justice not only for the victim's family but for this community as a whole," Ward said. "Those wounds never heal. The community was never given justice."
Elizabeth Hupp, Snelling's rescued daughter, is now almost 20 years older than her dad at the time of his death.
"The fact that he died saving my life means the world to me," she said shortly after DeAngelo was arrested. "My mom always said it wouldn't have mattered if there were 20 guys outside with guns, he would have saved me."
Last year, FBI and California officials decided to renew their search for a suspect in the East Area Rapist cases and announced a $50,000 reward for his arrest and conviction. He has been linked to more than 175 crimes between 1975 and 1986.
DeAngelo was arrested after investigators used familial DNA to connect him to several crimes.
Since DeAngelo's arrest, law enforcement agencies across the state have begun connecting DeAngelo to several cold cases. Visalia detectives had said they hadn't closed Snelling's case and were waiting on DNA and evidence collected at DeAngelo's home to determine a link.
Even though homicide charges now have been filed, Salazar said the investigation is ongoing.
"The work of the detectives never really stops until we get a conviction," the police chief said. "There is obviously still work to be done."
Slain by the Golden State Killer
Related