The world's top 10 airports for 2018, according to Skytrax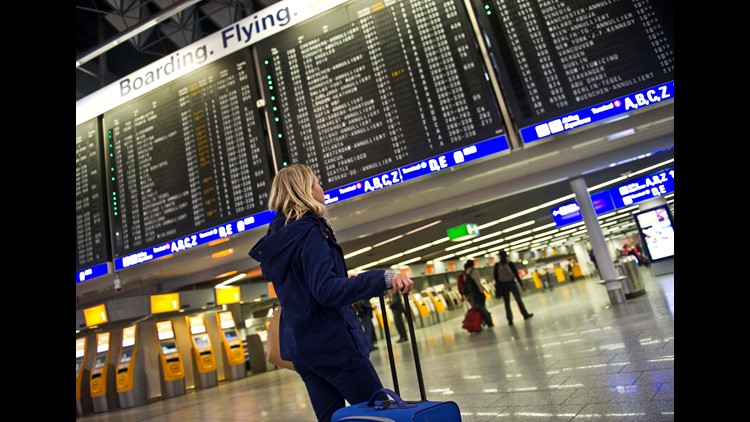 Denver was the top-rated airport in the USA, placing 29th overall in the global rankings. Canada's Vancouver International fared the best of North American airports, placing 14th overall.
Singapore: 'World's best airport' openings sparkling new terminal
Cincinnati/Northern Kentucky (No.34), Toronto Pearson (No. 41), Houston Bush Intercontinental (No. 48) and Atlanta (No. 50) were the only other North American airports to place in Skytrax's top 50.
For Changi, the airport is regularly lauded as one of the world's best airports. It recently opened a new terminal and is pressing ahead with other improvement projects. Officials there welcomed the top rating by Skytrax.
"We are extremely honored to be named Skytrax's World Best Airport for the sixth consecutive year. It is a significant achievement for Changi Airport and spurs us to continue to deliver the best passenger experience for all who travel through Changi Airport," Lee Seow Hiang, CEO of Changi Airport Group, said in a statement issued by Skytrax.
Aside from the overall ratings, Skytrax also tabbed winners for individual categories. Tokyo Haneda, for example, was named the "world's cleanest." The "most improved" was Rome's Leonardo da Vinci–Fiumicino Airport. The world's best airport for "staff service" was the Incheon Airport near Seoul while London Heathrow's T2 won "best terminal."
Seoul's Incheon Airport opens splashy new Terminal 2
There was even an award for "World's Best Airport Hotel," which went to the Crowne Plaza at Changi Airport. (Scroll down to see all of the category winners)
According to Skytrax, the 2018 World Airport Awards were based on 13.73 million airport survey questionnaires asking travelers of more than 100 nationalities to rank their airport experience on everything from check-in and arrivals to transfers, shopping, security and immigration, "through to the departure at the gate."
First flights land at massive new hub airport in Doha, Qatar
The World's Cleanest Airports: Tokyo Haneda
The World's Most Improved Airports: Rome Fiumicino (Highest in North America: No. 7 Montreal, No. 9 Houston Intercontinental)
The World's Best Domestic Airports: Tokyo Haneda
The World's Best Airport Hotels: Crowne Plaza Changi (Highest in North America: No. 4 Fairmont Vancouver Airport; No. 9 Houston Intercontinental)
The World's Best Airport Staff Service: Seoul Incheon
The World's Best Airports for Dining: Hong Kong (Highest in North America: No. 7 Houston Intercontinental)
#avgeek photo gallery: Cool airplane pics from Hong Kong and Taipei
The World's Best Regional Airports: Centrair Nagoya (Highest in North America: No. 5 Denver; No. 9 Cincinnati/Northern Kentucky)
The World's Best Airport Shopping: London Heathrow
The World's Best Airport Security Processing: Tokyo Narita
The World's Best Airport Baggage Delivery: Kansai, Japan
The World's Best Airport Immigration: Taiwan Taoyuan
The World's Best Transit Airport: Hong Kong
The World's Best Airport Leisure Amenities: Singapore Changi
The World's Best Low-Cost Airline Terminals: Kansai - T2
1. Singapore Changi (Last year: 1)
2. Seoul Incheon (3)
3. Tokyo Haneda (2)
4. Hong Kong (5)
5. Doha Hamad (6)
6. Munich (4)
7. Centrair Nagoya (7)
8. London Heathrow (9)
9. Zurich (8)
10. Frankfurt (10)
11. Tokyo Narita (14)
12. Amsterdam (11)
13. Kansai (12)
14. Vancouver (13)
15. Taiwan Taoyuan (21)
16. Helsinki (17)
17. Vienna (24)
18. Shanghai Hongqiao (18)
19. Copenhagen (15)
20. Sydney, Australia (23)
21. Cape Town (19)
22. Brisbane (16)
23. Dubai (20)
24. Auckland (22)
25. Hamburg (27)
26. Durban, South Africa (35)
27. Melbourne, Australia (30)
28. London City (36)
29. Denver (28)
30. Dusseldorf (40)
Skytrax ranks the world's top airlines for 2017 (see the top 15)