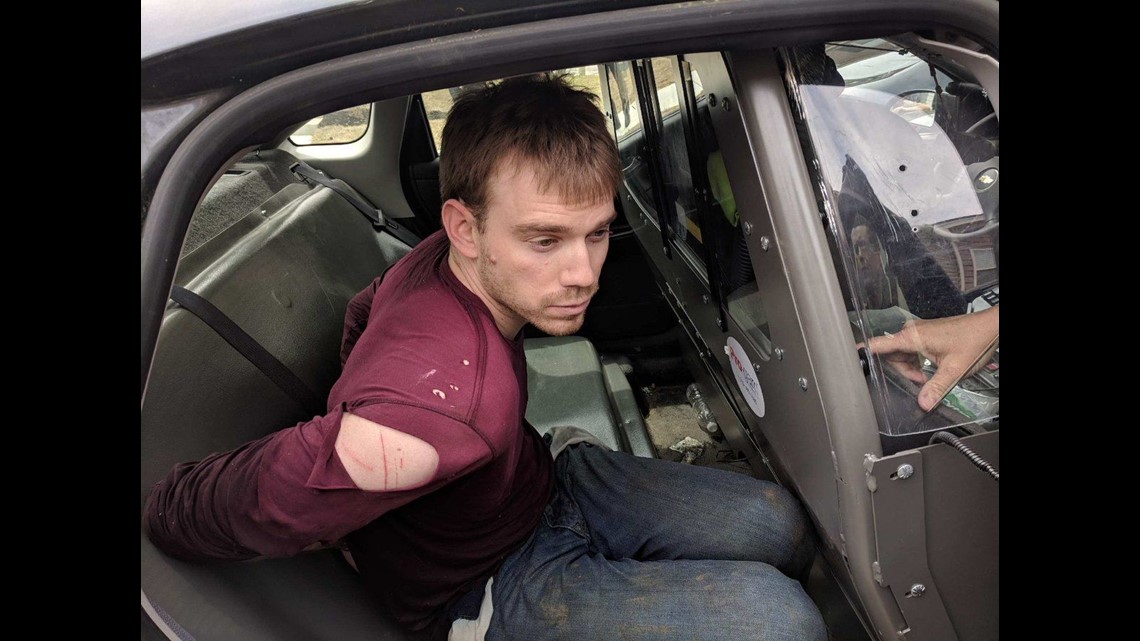 NASHVILLE — The suspect in a deadly shooting at a Waffle House was arrested Monday, more than a day after four people died and others were injured at the 24-hour restaurant in the southeast Nashville neighborhood of Antioch, police said.
A tip from a construction worker led police to Travis Reinking, 29, of Morton, Ill., and an end to a 34-hour manhunt. Reinking was taken into custody peacefully but was carrying a loaded silver handgun and a flashlight in a black backpack.
He was less than a mile from the shooting scene and close to an elementary school.
Reinking was taken to a nearby police station, where he requested a lawyer and refused to give a statement, police spokesman Don Aaron said. He was taken to Nashville General Hospital before being booked into jail downtown on four counts of homicide.
His bond was set at $2 million, $500,000 for each of the people slain.
The suspect's capture just before 1 p.m. CT capped a chaotic search that followed the deadly shooting at about 3:25 a.m. Sunday at a Waffle House in the southeast corner of Nashville.
"We are glad to know that our community will receive justice," Nashville Mayor David Briley wrote on Twitter. "The people of Antioch and all of Nashville can breathe a sigh of relief."
Lydia French said she called 911 Monday afternoon after she saw a man who looked like Reinking emerge from woods in the subdivision where she was working. He looked shocked and disoriented.
He noticed when she dialed her phone, she said. He darted behind a nearby school and she lost sight of him.
"When he seen me on the phone, he kept looking real nervous," said French, her hands shaking as she told the story to reporters. "I've got kids. I worked out here every day last week with him living right here.
"All day long I kept thinking that could've been us," she said.
Police and federal agents spent much of Sunday and Monday sweeping through overgrown woods in Antioch and around Percy Priest Lake. Before Reinking was captured, no one had reported seeing him since Sunday morning when he was spotted in a wooded area near the Antioch apartment complex where he had moved from Morton.
Earlier in the day, officers were starting to search an area near Interstate 24 and Old Hickory Bouldvard south of Antioch. On Sunday, someone had found a laptop bag in a grass field near the interchange that contained an identification card with Reinking's name.
It was unclear whether Reinking left the laptop case behind before or after the Waffle House shooting.
Sunday's incident was the third major crime in a high-profile location in this neighborhood in less than three years. Emanuel K. Sampson, 26, has been accused of killing one woman and injuring seven others in a Sept. 24 shooting at Burnette Chapel Church, and police killed Vincente Montano, 29, on Aug. 5, 2015, after he attacked three people with pepper spray and wounded one of the three with a hatchet at Carmike Hickory 8 movie theaters.In the days before Sunday's Waffle House shooting, Reinking also had stolen a car from a BMW dealership and run from police in Brentwood, Tenn., a little more than 5 miles from the shooting site, Aaron said. Police there briefly chased him Tuesday through rush-hour traffic, but he got away.

Police used the car's GPS to track it to Reinking's apartment complex although he was not identified as a suspect in the theft at that time.
What we know about suspect Travis Reinking
Even as more information about the suspect emerged, Aaron said police did not know what motivated the shooting.
Reinking previously had threatened people with an AR-15 rifle and told police that singer Taylor Swift, who has a home in Nashville, was stalking him, records show. A Nashville employer said he fired Reinking earlier this month for being "paranoid."
At the time of the shooting, the gunman was wearing only a green coat. He dropped the coat near the scene and fled on foot, naked, Aaron said. Reinking later was spotted in a wooded area near his apartment complex wearing black pants and no shirt.
Reinking had "previous interactions" with federal, state and local law enforcement although Nashville police had not encountered him. Aaron also said Reinking had a known interest in guns.
In July, Secret Service agents arrested Reinking in the District of Columbia for being in a restricted area near the White House.
"He wanted to set up a meeting with the president," Secret Service representative Todd Hudson said.
After the arrest, his Illinois firearms authorization was revoked and local Illinois police seized four weapons.
"Among the weapons seized by those authorities was the AR-15 rifle used at the Waffle House today," Aaron said at a Sunday afternoon news conference.
Police believe that Reinking's father received the weapons after their confiscation and returned them to his son. Reinking also was believed to have had two weapons on him as police continued their manhunt.
Four dead in Antioch Waffle House shooting
Killed, injured in Waffle House shooting
Two people were shot and killed outside the Waffle House at around 3:25 a.m. Sunday. Police said the suspect continued to shoot inside.
A third person died inside the restaurant and another person died after being taken to the hospital. Reinking has been charged with four counts of homicide for the deaths of the following people: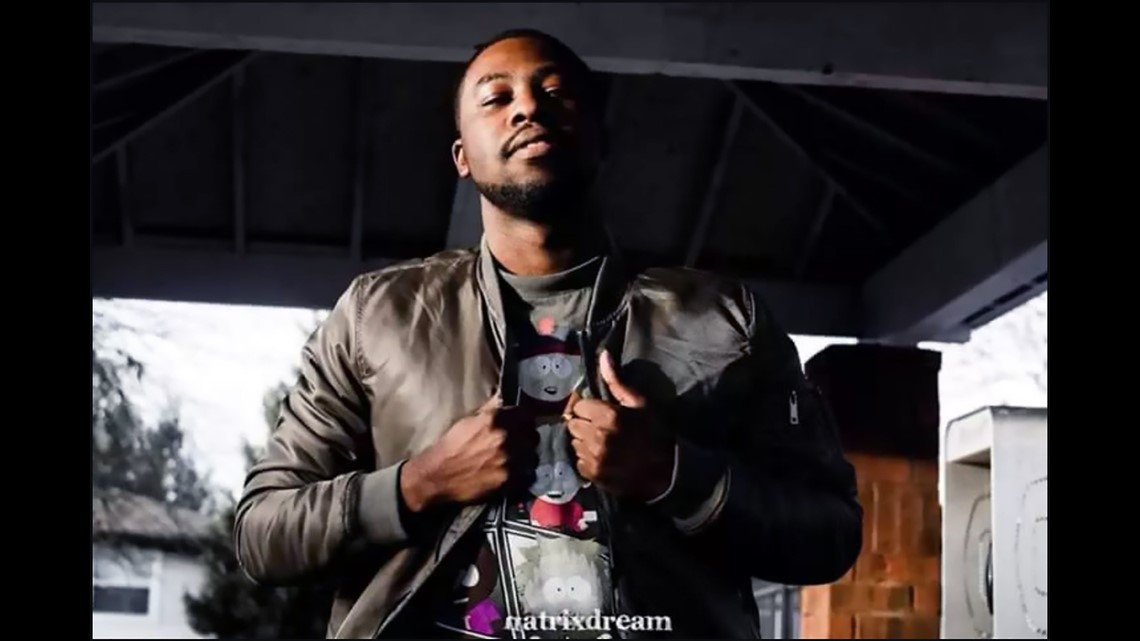 • Akilah Dasilva, 23, of Antioch, was a rap artist and music video producer. He died at the hospital
• Deebony Groves, 21, of Gallatin, Tenn., a senior at Belmont University, majoring in social work.
• Joe R. Perez, 20, of Nashville, who was fatally wounded outside the restaurant.
• Taurean C. Sanderlin, 29, of Goodlettsville, Tenn., a Waffle House employee.
The victims — Shanita Waggoner, 21, of Nashville, and Sharita Henderson, 24, of Antioch — are receiving care at Vanderbilt University Medical Center and previously had been in critical condition.
"Both patients are currently listed in stable condition," hospital spokeswoman Jennifer Wetzel said.
What we know about the hero
Police and witnesses credited James Shaw Jr., 29, with stopping the Waffle House shooting before more people were hurt.
When the gunman stopped, perhaps to reload, Shaw wrestled the gun away from him and threw it behind the counter.
Police and witnesses described Shaw as a life-saving hero.
On Monday, Shaw told Good Morning America, "I'm a little bumped and bruised," adding he still has a bandaged hand. "I'm all right. I'm going to make it."
Shaw also said he hadn't spoken to any of the other shooting survivors.
Woman gave birth in car outside Waffle House
It was about 12:40 p.m. Sunday and the scene, surrounded by crime tape, was swarming with investigators and police. The deadly shooting that claimed four lives had occurred just hours earlier.
Tommy Hughes, a division manager for the restaurant chain, who was coping with the loss of employees and customers, approached the car and saw a woman who had just given birth inside.
He cleared the baby's nose and mouth and waited for emergency personnel to arrive.
The woman and baby were taken to the hospital, said Joseph Pleasant, a fire department spokesman.
"The baby just decided it was time," said Pat Warner, a spokesman for Waffle House.
Contributing: Elaina Sauber, Dave Boucher, Shelley Mays, Anita Wadhwani, The Tennessean. Follow Natalie Neysa Alund and Adam Tamburin on Twitter: @nataliealund and @tamburintweets