WASHINGTON — More than 2.5 million pounds of canned meat and poultry have been recalled because of a defect in their packaging that may cause the contents to become contaminated without showing any outward signs of an issue, according to U.S. health officials.
The faulty items were produced between Dec. 12, 2022 and Jan. 12, 2023. All have the establishment number "P4247" on the cans, and were shipped to stores nationwide.
The USDA said the problem was discovered when Conagra contacted them after workers noticed spoiled or leaking cans from multiple production dates at a company warehouse. The notice explained officials determined the recalled cans may have been damaged in a way that's not readily apparent to consumers, which may allow foodborne pathogens to enter the cans.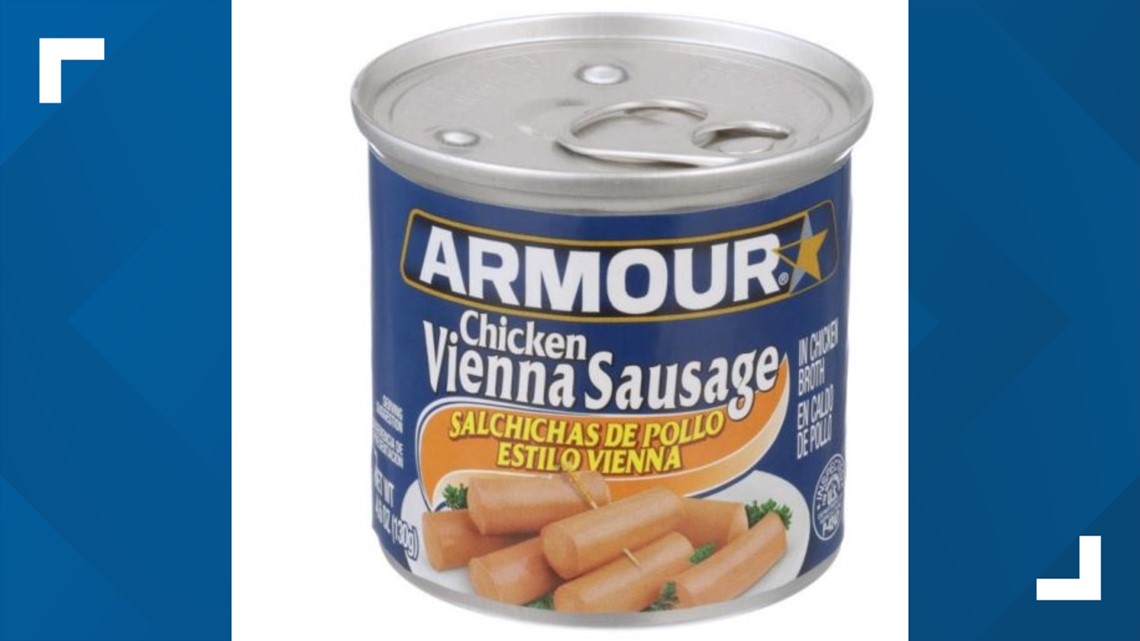 The federal government said it has not received any confirmed reports of illness connected to the faulty cans. But because the canned meats last for a significant amount of time (with some bearing best-by dates up to December 2024), the USDA is concerned that the products may be contaminated while sitting on retail shelves or in peoples' pantries.
Any products involved in the recall should be thrown away or returned to the store they were purchased from for a refund or exchange.