Former Obama advisor Valerie Jarrett, the subject of a racist tweet from Roseanne Barr, has responded to the actor's remark, calling it a "teaching moment."
Barr referred to Valerie Jarrett, who is black, as a product of the Muslim Brotherhood and the "Planet of the Apes." Hours later, ABC canceled its hit reboot of the television show "Roseanne."
During an MSNBC town hall on racism in America, Jarrett said she is "fine," but worried about other African Americans who might not have the support system she does:
"I think we have to turn it into a teaching moment. I'm fine, I'm worried about all the people out there that don't have a circle of friends and followers to come right to their offense. The person walking down the street, minding their own business, and they see somebody clinging to their purse, or want to cross the street, or every black parent I know who has a boy who has to sit down and have a conversation, 'the talk,' we call it, and as you say, those ordinary examples of racism that happen every single day."
The town hall airs Tuesday at 9 p.m. EDT on MSNBC.
Under President Obama, Jarrett was the longest-serving senior advisor to the president. She oversaw the Offices of Public Engagement and Intergovernmental Affairs and served as chair for the White House Council on Women and Girls.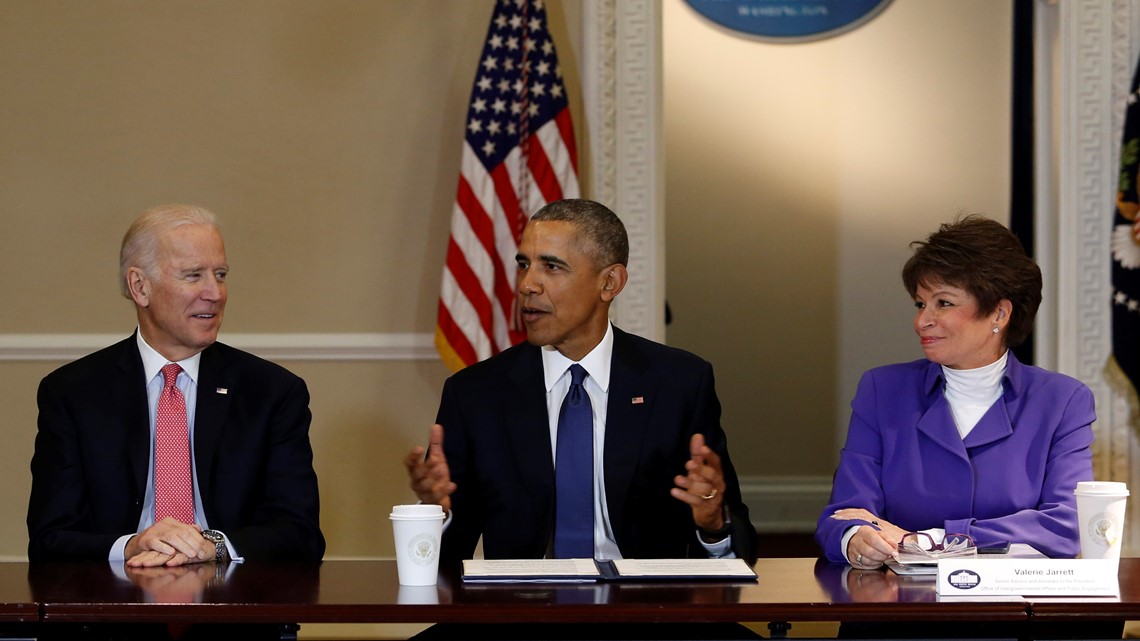 She has also served in local government in Chicago and is a lawyer and businesswoman.
Jarrett currently serves on the boards of Ariel Financial, Lyft and digital education company 2U.
The Jarrett comment was one of a series of political tweets made by Barr. She criticized Democratic financier George Soros and tweeted that Chelsea Clinton was "Chelsea Soros Clinton," implying she was married to a nephew of Soros. Clinton herself corrected Barr online, and Donald Trump Jr. retweeted two of Barr's statements about Soros, although not the remark about Jarrett.
Jarrett, who is black, was brought up in response to Twitter commentary that raised her name in relation to an Obama conspiracy theory. Barr tweeted: "muslim brotherhood & planet of the apes had a baby=vj."
The Associated Press contributed to this report.